Guest blog by TomTom
If you're looking to save time and boost efficiency on your drives, you've come to the right place.  Here's how one small investment in TomTom's top car sat nav – GO Discover – continues giving back on every drive.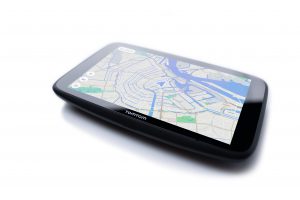 Outsmart traffic
Let's start with an obvious one. Traffic jams steal precious time and, worse, often turn a sunny mood sour. Save your time and your headache by driving with real-time traffic information and alerts. Smart routing around congestion puts you in control. If there's a way around an unexpected jam, GO Discover will give you the option to take an alternative route and show you how much time it will save you. Choose the fastest routes and keep the good times rolling. It can make all the difference when you have a sunset to catch or people waiting on you for dinner.
Avoid speeding fines
OK, this one's also obvious. Speeding fines are a pain in everyone's wallet. Most of the time the ticket just shows up in the mail. You didn't even know you'd sped past a camera. Or you're driving along worrying: 'Is that a speed camera? Am I speeding?'
Forget all that and drive with speed camera alerts on GO Discover. You'll see the speed limit at all times, so you can make sure you're driving at a safe speed. Plus, you'll know exactly where the cameras are and when they're approaching along your route, helping you avoid any unexpected surprises.
Get more fuel for less
Most of us have filled our tank at a fuelling station and pulled out feeling good, only to see the next station's selling fuel at a significantly lower price. There's no returning your overpriced fuel. But you can save on future fill-ups by using your GO Discover to easily find the lowest fuel prices at stations near you. No hassle, just savings you can better spend on ice cream at your destination.
Go straight to park
Planning to see the sights in a new city? There's nothing worse than arriving just to circle around and around looking for parking. And even with the best parking karma, it happens.
So, before you get there, check for parking on GO Discover. You'll see which car parks have availability and which are filling up. Pick somewhere with free spots and plan a route straight to it. It's like getting VIP parking in every city you go to. With the time you'll save, you can spend longer taking in all the sights.
Driving electric? Go straight to charge
Range anxiety is real. You'll know the feeling if you've made the switch to electric. And you've probably spent more time than you wish looking for charging stations.
But next time you need a charge, don't fret. GO Discover comes equipped with a range of EV services that help you plan routes and find charging stations effortlessly. You can see availability in real time and which charger types the station supports. This way you won't waste a minute showing up at a station that's already full, or at one that doesn't have the right charger for your vehicle. Drive off waving bye-bye to range anxiety.
Go for the experience: Bigger, faster, smarter
Saving time and money on your trips is great, but you also want your device to be a pleasure to use. GO Discover brings the latest technology together with a beautifully easy-to-use design. We've taken the same great TomTom user interface that drivers love, and sharpened and simplified it even further.
You'll see your route, moving lane guidance and real-time alerts on a clear 7-inch HD touchscreen, so you never miss an important detail on the road. It's the biggest screen in TomTom's car sat nav line-up, and is packed with next-gen processing power and increased memory to give you 4x faster responsiveness.
As you search for fuel stations with lower pricing or available parking spots, your every touch, swipe and zoom is smooth and immediate. And while driving, you don't have to bother touching your device at all. Keep your eyes safely on the road and let clear voice guidance lead you from a powerful built-in speaker.
Now, last but by far not least: The maps. Roads are constantly changing. New exits, new lanes, new speed limits. It can be dangerous if your device's map isn't up-to-date. Rest assured that GO Discover has the most up-to-date maps in the sat nav market. Map updates are completed 3x faster over 5GHz WiFi – so you can drive without cables, a computer, or worries.
P.S. TomTom never shows you ads or sells your data, which also means you won't get targeted by personalised ads based on what you do or where you go with your GO Discover. Data privacy is built into all TomTom devices. You get 100% pure, premium navigation without worries or distractions.
---
TomTom is here to help you make the most out of every drive, and you can find a great selection of TomTom sat navs at Halfords.com.