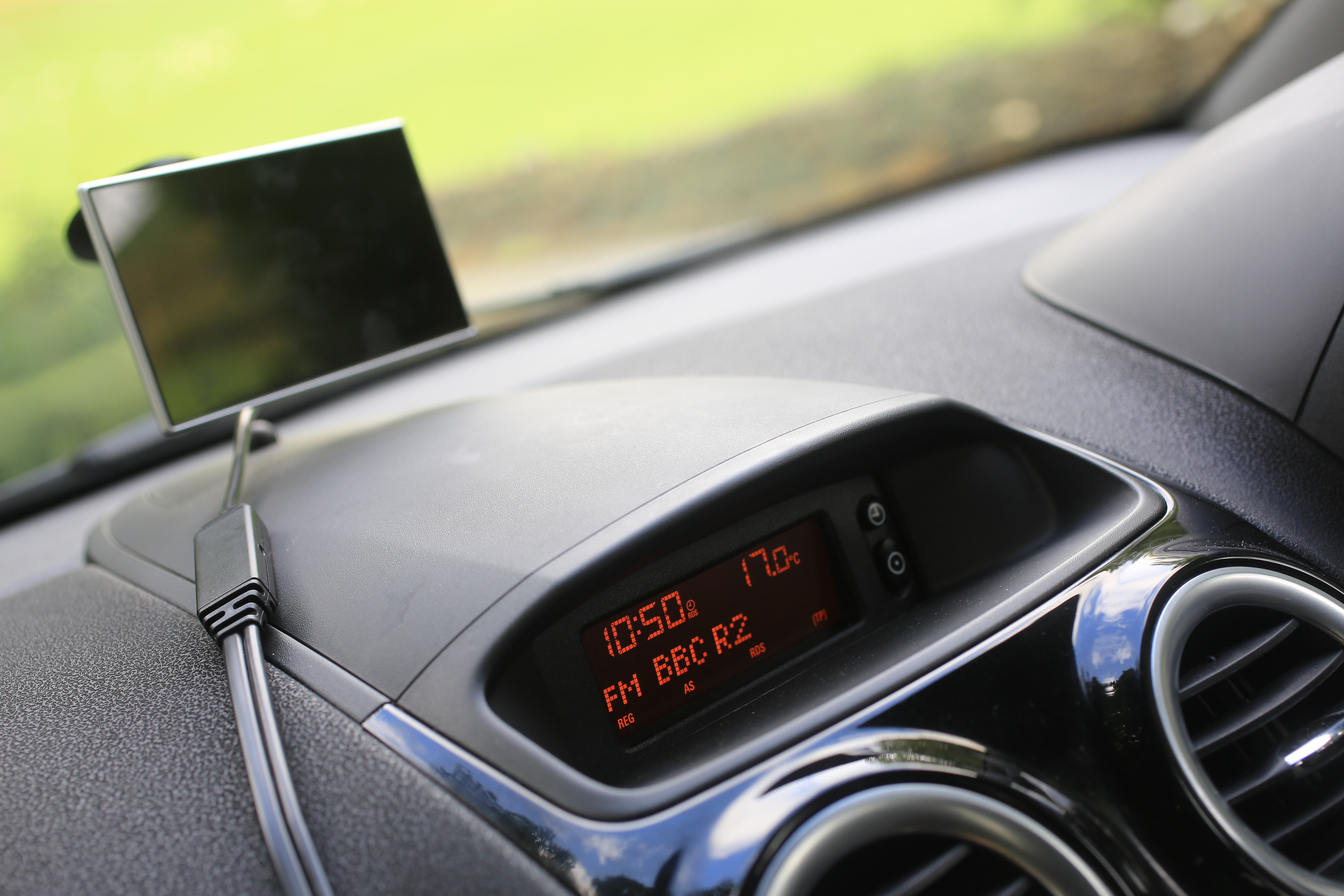 With tougher penalties now in force for drivers using their mobiles at the wheel, many have been left wondering what the rules are for using your phone as a sat nav.
The maximum penalty for using your phone whilst behind the wheel has doubled, with offenders now facing a £200 fine and six points, or even a ban from driving.
You can still use your phone as a sat nav, but ONLY if you:
have a holder for it to secure it in your car
don't touch the screen or the phone whilst the engine is running
don't adjust the route in stationary traffic or while waiting for the lights to change.
To display your mobile phone so you can hear it while driving – and so you can follow instructions without being too distracted, most drivers will place the handset into a holder which can be attached to the windscreen. However, if the police believe it's obstructing your view, it can count against you. Under the Highway Code, drivers are required to keep windscreens clear.
We suggest that you either attach your phone to the air vents or place the holder on the middle/left side of the windscreen where it won't block your view of the road.
Or for a safer and more convenient choice, it might be worth considering a sat nav. Here's why…
Save your data
One of the big reasons why people like to use sat navs over their phones is because by using a sat nav, they don't use up their phone's data. Maps are saved on the sat nav, so there's nothing to download. This also means that if you find yourself in an area with no mobile internet signal, your sat nav won't leave you in the dark like a phone might.
If you want the whole package, look out for a sat nav that includes lifetime maps and traffic updates. This means that you can even stay up to date with things like traffic jams or road closures without an extra cost!
It's also possible to get traffic sat navs that tether to your phone and use your phone's internet connection to download traffic updates. This does use up data, but you can still navigate without it if you don't want to use it all the time.
Your battery will last longer
Almost all sat navs will need to be plugged in while they're being used – although some will have built-in batteries to help you find your way from your car to your destination. However, even if your phone is plugged in, the extra resources needed to keep the screen, GPS and internet running can make your phone heat up and the battery run down faster than it can be charged in the car!
By using a sat nav, you don't have to worry about making sure your phone has some battery left for the drive home, or that it will run out of juice before you know where you are.
They aren't just one trick ponies
More and more modern sat navs come with more than one function. For example, some sat navs are also dash cams, or have built-in microphones and speakers so you can use them for hands-free calling.
Of course, they also cleverly combine these features so the camera for the dash cam can warn you if you're drifting out of your lane, and the hands-free microphone can be used to give voice commands to the sat nav.
Making a decision
While you can legally use a phone or sat nav to guide you on your journey, the decision is up to you. Undoubtedly, a mobile phone is a lot riskier, but then you have to evaluate the initial cost needed to purchase a reliable sat nav.
For a safer option, take a look at our range of sat navs here at Halfords and find out which one would work best for you! Remember, we can fit your sat nav into your car for you, too. That means no messy wires in the car.
Alternatively, if you'd prefer to use your phone as a sat nav, we also have a great range of mobile phone accessories to ensure you are safe and ready for your next road trip.
Find this post useful? Then you might find our recent post quite useful: '7 obscure driving laws you might be unaware of'.