Sports nutrition can be a mysterious and intimidating area, particularly as it's commonly associated with those at the highest levels of athletic performance – think tanned bodybuilders and professional cyclists!
However, fuelling your body in the correct way before, during and after exercise is for everyone. That's why we've asked the nutritional gurus at HIGH5 to share their top tips on how to refuel our bodies and to demystify sports nutrition into three digestible sections:
Activities of 60 minutes or less
Exercise for periods of over an hour
Recovering after exercise
Here's what you need to know about each area: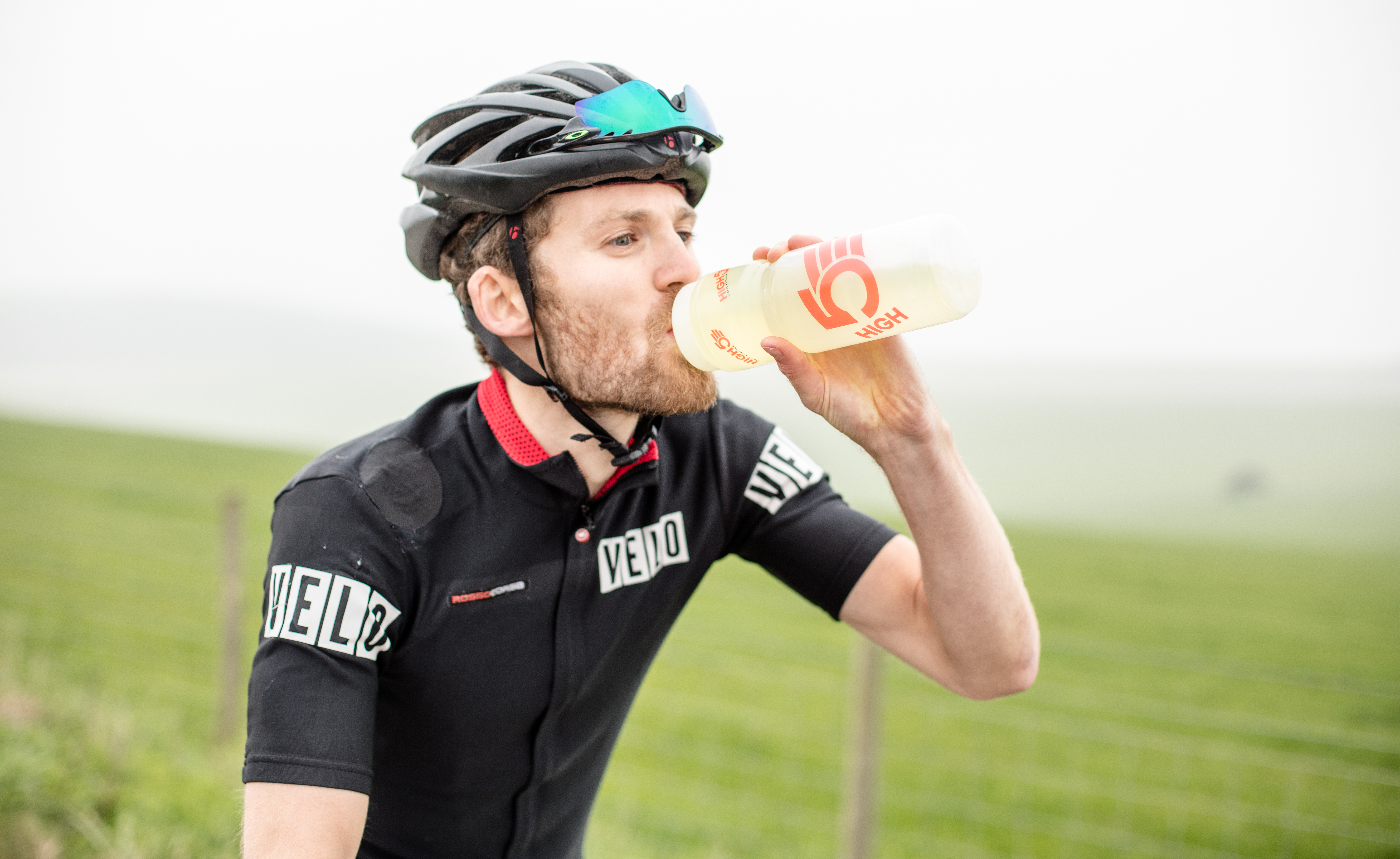 60 minutes or less
Did you know our bodies use different fuels to provide us with energy depending on the intensity and length of time we are exercising? Well, when we are working our bodies intensely for a short period of time, our bodies prefer to use readily available carbohydrates from our blood and muscles. And, most of us have enough for around an hour's worth of exercise before we start to run low on these reserves so energy products aren't really needed.
However, even when exercising for shorter periods, our bodies will sweat to remove heat. When you sweat, you lose fluids and electrolytes, like sodium and magnesium, which are essential for our bodies to function.  So, if you don't replace these, then you become dehydrated, which can really affect your performance.
So that's why we make sports drinks, like HIGH5 ZERO and Energy Drink, which contain electrolytes to enhance the absorption of water and help you to re-hydrate – no matter how long you're exercising for.
Longer than an hour
Carbohydrate is your high-energy fuel for longer periods of exercise. It will help you go faster and further. But, you only have a limited amount of carbohydrate stored in your body and it's depleted after less than two hours of cycling.
Carbohydrate re-fuelling will substantially extend your endurance by providing the extra energy you need. You'll enjoy your event more and feel stronger, particularly later on. So make sure you stock up on energy bars, gels and drinks to top-up your carbohydrates.
Myth: I shouldn't eat while cycling if I'm trying to lose weight
Many people take up cycling as a way to lose weight and do not want to be consuming additional calories. However, in order for us to get energy out (in the form of fat), we need to put energy in to allow us to continue exercising for longer.
Which is for me – bars, gels or drink?
You can take on carbohydrates in lots of different forms, here at HIGH5 we offer a range of products depending on each individuals' preferences. We have:
Energy Gel – a convenient, fruity gel which delivers enough carbohydrate for up to 30 minutes straight to your muscles during exercise.
Energy Bar – an easy to chew, great tasting bar filled with real fruits and grains to provide you with both simple and complex carbohydrates during exercise or throughout the day.
Energy Drink – when mixed with 750ml of water Energy Drink is a carbohydrate and electrolyte solution that provides over an hour's worth of fuel for your body while exercising.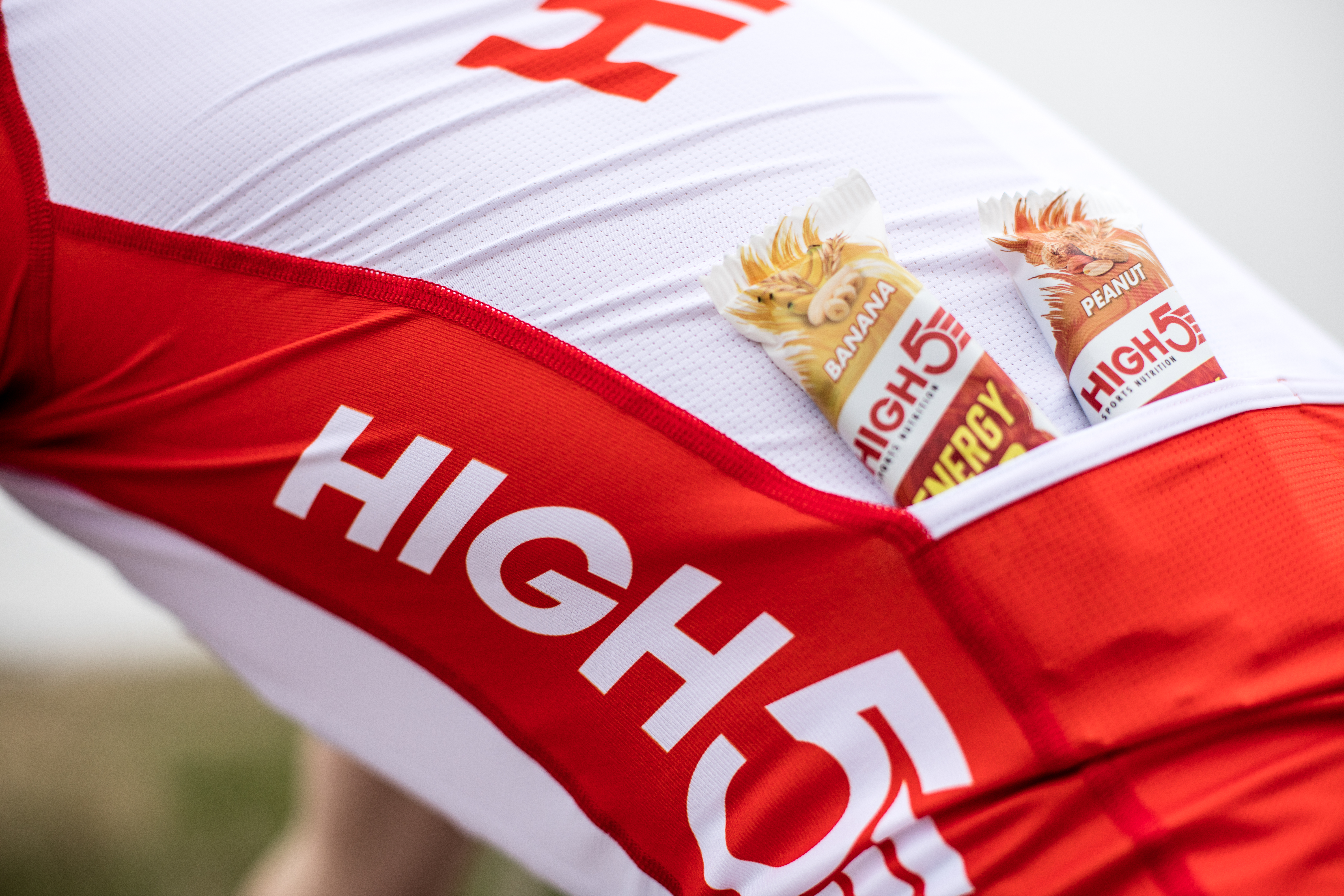 After exercise
When we are exercising we stress our bodies by breaking down muscle fibres and depleting energy stores. So, to give ourselves the best chance to recover and ultimately become stronger we need a source of quality protein and carbohydrates, this will help to reduce the damage left to muscles after strenuous exercise. This is where HIGH5 Recovery Drink comes in! It provides 18g of high-quality protein and carbohydrates to help you feel better and recover faster after exercise.
Myth: Protein powder is for bodybuilders
Although bodybuilders do use protein products to increase their size and aid recovery, more and more people are becoming aware of the benefits of consuming protein straight after exercise. From Grand Tour cyclists to marathon runners or even those wanting to keep their weight down, understand the benefits of consuming protein directly after strenuous exercise. 
Nutrition Guides
If you've signed up for your first sportive or want to find the right nutrition for your level, take a look at our nutrition guides on our website. Choose your distance for a step-by-step fuelling guide to:
Sportive
Road racing
10/25 mile TT, criterium
50/100 mile TT
Multi-day events
And, if you fancy hearing about product offers, competitions or what we at HIGH5 get up to, follow us on Facebook, Twitter or Instagram. Don't forget to tag us and use #HIGH5Fuelled so we can follow you on your sporting journey and give you a (virtual) HIGH5!
Enjoyed this guest blog post? Then you might like this: 'Cycling nutrition buyers guide'.