Dads. Father figures. Husbands. Father-in-laws. We love them to pieces, but it's impossible to deny that they can be difficult to buy for. And with birthdays, Christmases and Father's Days rolling around on an annual basis, that's a lot of presents to conjure up.
So, this Father's Day, why not let us give you a hand? Check out our ideas for the best gifts for Dads, with our list of top 10 Father's Day gifts.
1. Halfords Advanced 100 Piece Socket Set
Our Halfords Advanced 100 Piece Socket Set is ideal for dads that like to get their hands dirty.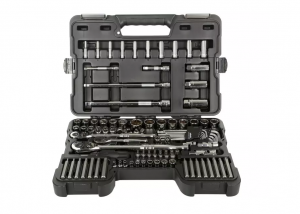 This hugely comprehensive kit comes with a whopping 100 pieces, including 100T ratchets, six-point sockets and a variety of bits, all wrapped up in a plastic carry case to make it easy to carry and store. It even comes with a lifetime guarantee, so you can be confident that this is a present that'll keep giving and giving.
2. Halfords 18 Piece 3/8 Drive Imperial Socket Set
For those on a budget, the Halfords 18 Piece 3/8" Drive Imperial Socket Set is a little easier on the wallet but is still just as handy for Dads that love a bit of DIY. Including a 72 tooth 3/8" drive rachet and standard 3/8 drive 12-point sockets, this set is perfect for completing essential maintenance projects on cars and motorbikes.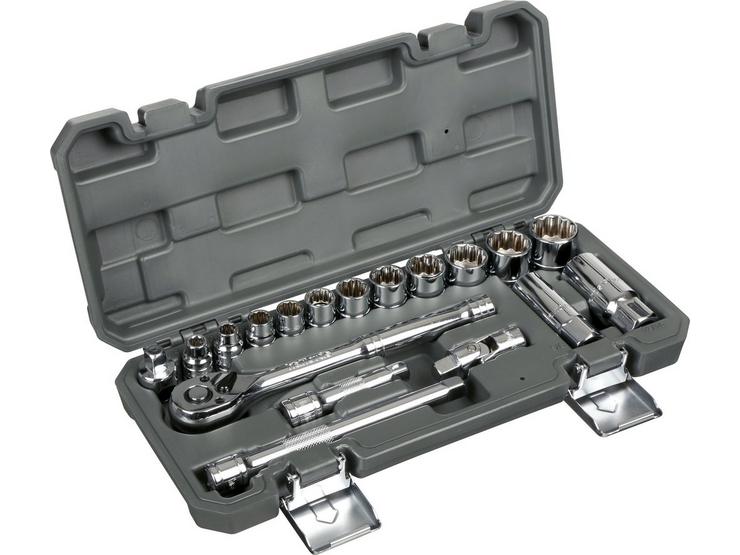 3. Nextbase 320XR+ Front and Rear Dash Cam Bundle
The Nextbase 320XR+ Dash Cam Bundle is the perfect option if your dad loves a bit of in-car tech.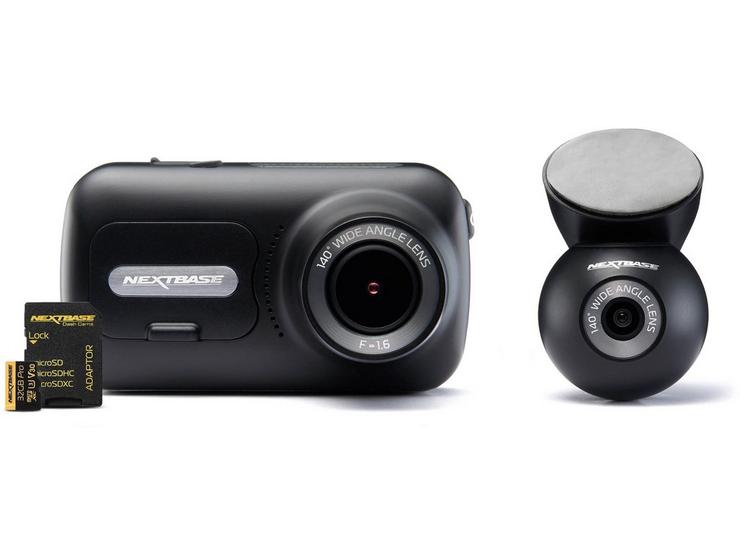 The Nextbase 320XR+ boasts HD 1080p quality recording, a 140-degree wide-angle lens, intelligent parking mode, night-time recording, and more. Stylish and small, it fits neatly into any car and can be easily stored away in a glove compartment when it's not being used.
The dash cam's also really easy to set up and use, which is ideal if your dad isn't the most tech-savvy individual around!
4. Halfords Bike Cleaning Kit
The Halfords Bike Cleaning Kit ticks all the boxes for Father's Day this year for dads who love to get out on two wheels.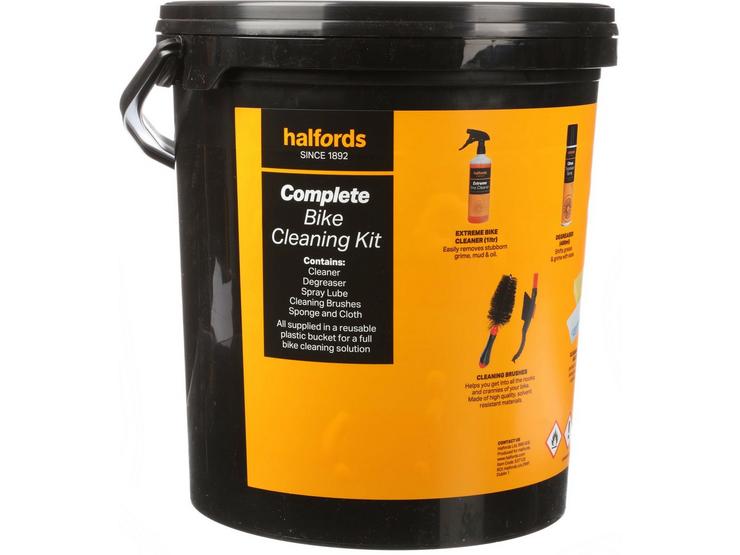 This kit will provide your dad with everything he needs to make his bike squeaky clean, including a bucket, sponge, lube and degreaser spray. It even contains a full step by step guide on how to thoroughly clean your bike, so he can keep it in tip-top condition all year round.
5. Boardman Men's Casual Shorts
Continuing with the cycling theme, the Boardman Men's Casual Shorts are a top pick when it comes to cycling clothing.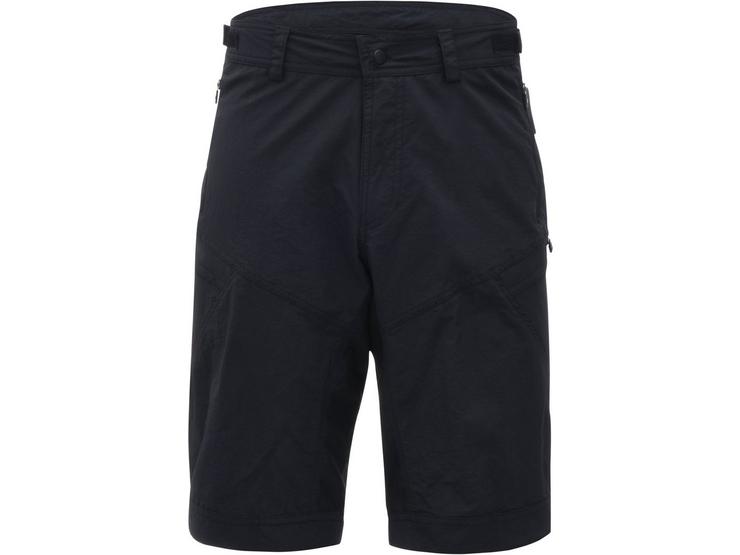 The high-density foam pad and relaxed fit will help your dad stay comfortable in the saddle for hours. The shorts come with a rear zipped pocket – perfect for carrying those essentials. There's also a removable padded undershort for added comfort, so he can enjoy those outdoor cycling adventures with ease.
6. Boardman Men's Mitts
To keep Dad's hands protected on those long rides, look no further than the Boardman Men's Mitts. The foam padding helps provide additional comfort, while the perforated palms create added breathability. Designed with Qwik-Dri fabric, the material helps to wick away moisture and circulate airflow – perfect for keeping cool on summer rides.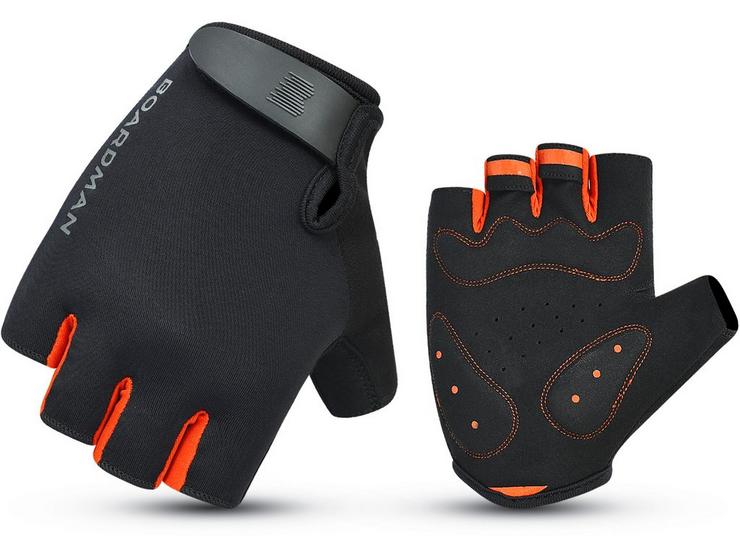 7. Halfords repair stand
For Dads that love to do a bit of bike maintenance, look no further than the Halfords Repair Stand. The easy-mount system means it's easy to quickly attach and remove your bike when he's looking to do quick repairs. There's also a handy tool tray to keep his tools in one place. When the job is done, the foldaway design means it can quickly be stored in a compact space. Bike repairs have never been more convenient.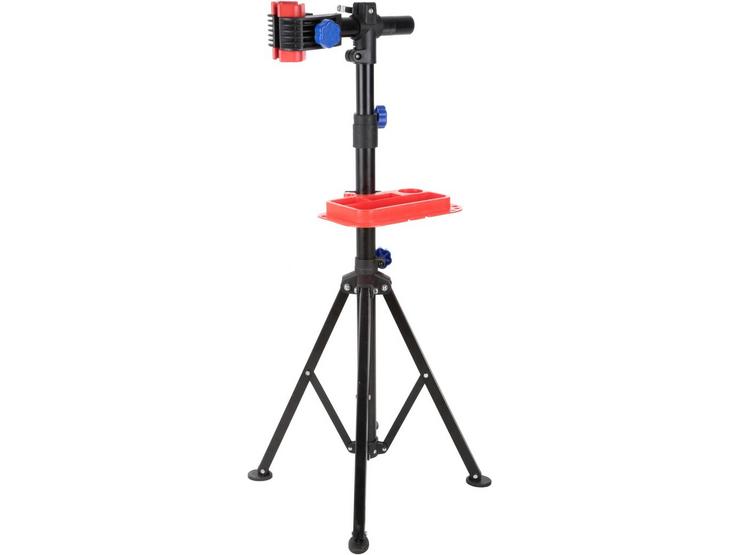 8. Michelin Programmable Rapid Tyre Inflator
Dads needn't worry about a flat tyre with the Michelin Programmable Rapid Tyre Inflator. With its impressive motor, it can inflate a tyre from flat to 30 PSI in around just 3 minutes. Its compact and portable design means it can easily be stored away. It can also be used to charge phones and other devices thanks to its USB port – very handy indeed!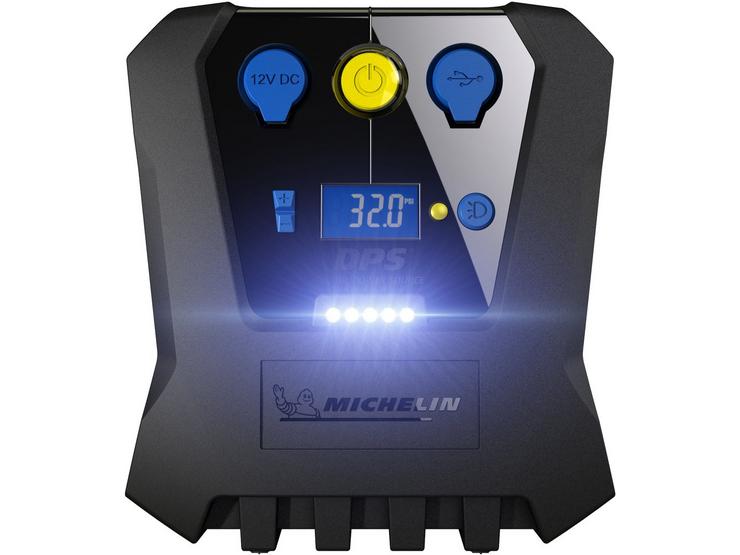 9. Halfords 40L Compressor Coolbox
From family outings to staycations, the Halfords 40L Compressor Coolbox is perfect for chilling and freezing plenty of Dad's favourite snacks and beverages on the go. With the digital display, you can set the temperature between 10 and -22 degrees Celsius, and the mains adapter means you can use it at home or on those fun outdoor adventures. The sturdy wheels and pull-out handle make it perfect for use on the go, ideal for a fuss-free family trip.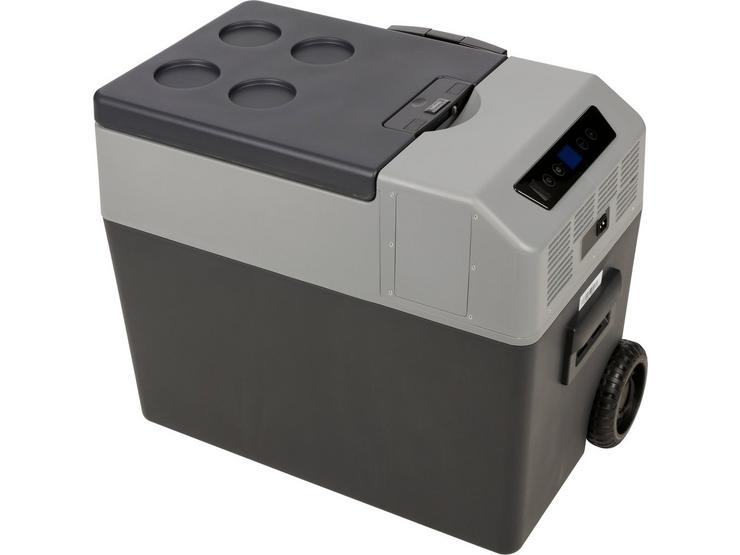 10. A Car Cleaning Gift Set
We couldn't have a list of the top 10 Father's Day gifts without including an option for washing the car! Our range of gift sets are the perfect choice for Dads who love to take care of their beloved four wheels. From brands like Autoglym, TurtleWax, and more, these handy kits contain everything they'll need for a squeaky-clean vehicle, including products like car shampoo, car polish, and microfibre cloths to name a few. Washing the car has never been so easy!
Buyagift experiences
Did you know that Halfords also stock Buyagift experiences in-store? There's an array of fantastic gift experiences that are sure to put a smile on Dad's face from a day of driving supercars to action-adventure days! Here are some of our favourites that we think make the best Father's Day gifts:
Action Adventure
The Action-Adventure gift experience is perfect for adrenaline junkie Dads. Choose from over 500 experiences including surfing, abseiling, zorbing, and indoor skydiving!
Awesome Adventures
The Awesome Adventures experience allows you to choose from over 630 activities, so wherever you are in the UK, Dad will find an experience to suit him. From flying experiences to yacht sailing, this is sure to provide an unforgettable day.
Double Supercar Driving Blasts/ Triple Supercar Driving Blasts
One for petrol head Dads! The Double Super Driving Blasts give you the chance to get behind the wheel of two supercars including a Ferrari, Lamborghini, Aston Martin or Nissan GT-R. For Dads who want the full works, there's also the Triple Supercar Driving Blasts, for the chance to drive three supercars of your choice!
Paintballing for Four
Why not treat Dad to a great family day out with the Paintballing for Four experience? This fun-filled day is a chance to get locked, loaded and enter the battlefield and see how will come out on top in the ultimate paintball combat!
Gift cards
If none of these gifts are quite the right fit for your Dad, then never fear! Our range of Halfords gift cards gives your dad the luxury of choosing his own prezzie. They're available online and in-store and can be loaded with whatever value you wish.
---
Whatever gift you choose, we hope you and your family have a great Father's Day!