Like any school holiday, February half term is a time for kids to enjoy a break from lessons, for teachers to take a well-earned rest and for parents to wonder how to keep their little ones occupied for a full week.
This year's half term might look a little different than normal, but you and your family are still likely to find yourselves with time on your hands and you might be wondering how to fill it – particularly in the middle of a national lockdown that's keeping us all close to home.
To give you a bit of a helping hand, we've put together our list of the top 5 ways to spend your time this half term in and around your home. From spring cleaning to car maintenance to beating that best time on your bike, there's something for everyone.
1. An early spring clean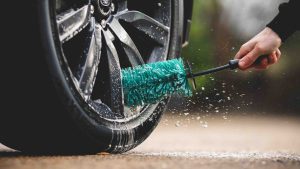 There's nothing quite like the feeling of having a shiny clean car sitting on your drive and half term is the perfect excuse to give your car the attention it deserves (and to get some little helpers to give you a hand!).
Start with the outside. Snow foam is a great first step if you've got stubborn dirt and grime clinging to your paintwork. Then it's time to bring out the car shampoo and make sure your wheels and car body are squeaky clean, before moving on to polishing and protecting.
Using dedicated cleaning cloths like the Halfords Wash Mitt, Microfibre Cloths 10 Pack and Drying Towel will help to protect your paintwork throughout these stages, so make sure you've got this winning combination to hand. (And best of all, they're currently 15% off* so you'll be getting yourself a bargain!).
Then, the inside. Here, it's time to break out the in-car vacuum to get rid of all those pesky little stones and bits of fluff that have snuck into your car over the weeks. Glass and upholstery cleaners finish the job to leave you with a car that's as clean on the inside as it is on the outside… at least until your first post-lockdown family trip!
2. Cycling challenges
Cyclists can be a competitive bunch and our next point definitely plays into that. First, find a local route you love, that suits your level of riding and is challenging but achievable. Second, pick a day to tackle the route head-on and record how long it took. Third, pick another day, psych yourself up for the challenge and aim to beat your best time.
Setting yourself goals like this gives you something to aim at and the added impetus to get out there on your bike. Plus, you're getting exercise at the same time. Win-win!
Your kids can also get in on the fun of cycling challenges. While trying to beat their best time might be a step too far (particularly for little ones), competitions like 'the first one to get to the end of the road', 'the first one to climb the hill' or 'the first one to spot a red car' will help to add extra excitement to family journeys and take minds off aching legs.
And if they're new to cycling or ready for a bike upgrade, then there's never been a better time to invest in some new wheels as a range of our top kids' bikes and scooters are 10% off this half term*.
3. The 'to-do' list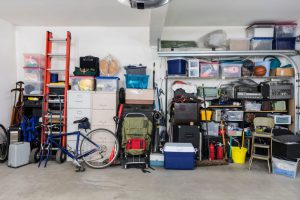 We've all got those little jobs that we've been putting off. You know the ones we mean: that shelf that's been looking a bit wonky since Christmas or that towel holder that came away from the wall in summer last year. February half term is the perfect time to finally put those jobs to bed and we've got a range of great hand tools and power tools to help you do just that.
Another job that often gets left on the bench? Organising your garage. Yes, we know it's not the most exciting job in the world, but it can actually be really satisfying once you get going. And it'll certainly make life a lot easier in the future when you're searching for that one tool you need and you know exactly where to find it for once!
Clear that clutter, box up those bolts, tidy away those tools, and you'll be amazed by how much extra space you'll discover. Tool boxes and tool cabinets can really help here, as they give you instant storage solutions and an easy way for you to neatly divide up all your garage essentials. One of our favourites is the Halfords 5-Drawer Top Chest, which is designed to hold plenty of weighty tools, has a lock for added security and is 20% off during the half term period*.
If garage organisation seems like a bit of an insurmountable job (we've all been there) then take it step-by-step and pace yourself. Rome wasn't built in a day! You can also get your kids to help and could even turn it into a game to keep them entertained and engaged.
4. Bike and car maintenance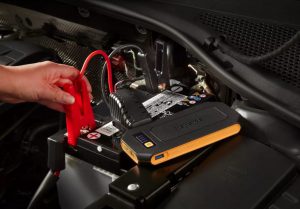 Bike and car maintenance are particularly important right now, when the only trips we're making are essential ones. You need to know that your car or bike is going to be there for you when you need it, so spend some time checking them over this half term.
When it comes to bike maintenance, our top tip would be to make sure you give your bike a good clean. Regular cleaning helps to combat the build-up of dirt and grime, which can cause damage or wear down your bike's components (and could potentially leave you needing replacement parts). Just make sure that you dry your chain after cleaning (and apply some bike lube to make it run smoothly) and try to avoid getting too much water on your bottom brackets and wheel bearings as this can remove the grease.
We'd also recommend checking your tyres for any punctures or damage – the last thing you want is to get caught out by a flat tyre when you're out and about!
For cars, our top tip would be checking your battery, tyres and fluids – particularly with the unusually cold weather we've been having lately. Our recent blog on 5 ways to prepare your car for an essential trip provides a comprehensive overview of how to make sure that your car's happy and healthy, so be sure to check it out.
We'd also recommend joining the Halfords Motoring Club. Join today to access a range of amazing benefits and discounts that are designed to keep you moving, keep you safe and keep you saving.
It's free to join and you'll receive money off your MOT, a free car health check and a welcome voucher that can be spent on any Halfords product or service.
Or choose our Premium membership for a small monthly fee (or a one-off payment) to unlock exclusive member pricing on all motoring products and services online and across our stores, garages and Halfords Mobile Experts, as well as a variety of other benefits that will help you to keep moving for less.
With so much to enjoy, this is too good an opportunity to miss!
Join the Halfords Motoring Club today at www.halfords.com/motoring-club.
With both cars and bikes, if you come across an issue that's beyond your expertise then we'll be happy to help. A full list of our services can be found here and we've introduced a number of safety procedures in our stores and garages to keep colleagues and customers safe.
5. A cycling adventure
The ongoing national lockdown means that most of us are spending the majority of our time in our local areas. While this might seem like it restricts our opportunity to explore during rides, it also opens up unique opportunities. After all, how well do you really know the cycling routes of your own village, town or city?
Sticking close to home might just surprise you. Even something as simple as turning left at the end of the road when you'd normally turn right could open up a whole new world to explore, one that you didn't even know existed. The UK is so full of winding roads, cycle paths, footpaths and canal paths that there's bound to one you've never encountered before not too far from your doorstep. Make every ride a new adventure and discover the hidden surprises of your local area.
Or if you're looking to make a bit more of a concrete plan before you depart – perhaps because you've got the kids in tow – then the Halfords Discovery Hub is for you. Simply enter your postcode and we'll show you some of the best cycle routes in your local area. You can even search by difficulty level so that you can find the ideal route for your family.
---
Well, that's half term sorted. Whatever you decide to do with your time, we hope you have a productive and fun-filled week with your family. And if you've got any minutes to spare then we reckon you'll be due a well-earned tea or coffee break!
*Offer ends 22nd February 2021.