Amazon's Alexa is a familiar sound in many people's homes. But in their cars? Well, Alexa can be a huge help there too. Not only can Alexa commands play music, check the weather and get traffic updfates, you can also use the technology to call friends and family hands-free, control smart home devices and keep your to-do list up-to-date.
There are five main ways that Alexa can join you on your journeys – check them out below.
1. Dash cams
Dash cams are traditionally used to record our actions on the road, but thanks to Nextbase they can also now bring Alexa into our cars. The award-winning Nextbase 622GW Dash Cam – and its cousins the 422GW and 522GW – are the world's first Alexa-integrated dash cams and offer a wide range of benefits.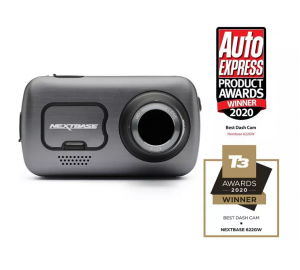 The integration of Alexa means that not only do these models include the usual features of a dashcam, but you can also use Alexa commands such as playing music and checking the weather.
Thanks to the MyNextbase Skill feature, the dash cams can be controlled with your voice alone and the addition of Alexa has taken this system even further. Alexa commands can now be used to protect footage, start/stop recordings, take a picture and send data to your phone, meaning that drivers' eyes remain on the road and their hands on the steering wheel at all times.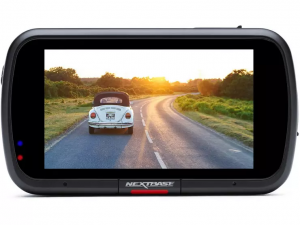 Dash cams like the Nextbase 622GW, 522GW and 422GW are compatible with any vehicle and our expert in-store technicians are on hand to install them from £35.
2. Car stereos
Gone are the days when car stereos just let us listen to the radio, a tape or a CD. Nowadays, stereos are sophisticated bits of tech with a variety of innovative features – including Alexa.
We offer a range of stereos from market-leading brands like Kenwood and Pioneer that either have Alexa built in or are Alexa compatible. Those with Alexa built in provide a more stable service as it connects directly to your Alexa app, while those that are Alexa compatible require you to download a free app from your app store.
One of our favourite stereos that has Alexa built in is the JVC KD-X372BT Car Stereo with Alexa.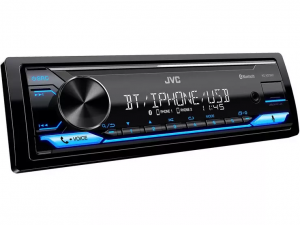 This sleek stereo includes an FM radio, supports Bluetooth music and calls, and lets you charge your phone through a USB connector. It also comes with Alexa built in, allowing you to make calls, play music, ask for directions and traffic updates, as well as control other smart devices with the power of your voice alone.
In addition, the Alexa system within the stereo connects directly with the Alexa app on your smartphone, which means that you can use Alexa while listening to songs from your iPod, smartphone or favourite radio station.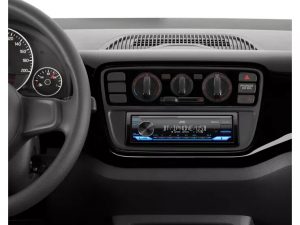 It's important to check that a stereo is compatible with your car before purchasing. All models are available as 'fully fitted bundles', which means that they include the stereo, fitting parts and the fitting itself. Our in-store technicians are happy to provide more information and assist with fittings.
3. Sat navs
Sat navs have become a way of life, replacing maps as the go-to when you need directions. And now, thanks to Alexa premium sat navs like the Garmin Drivesmart 66 EU with Amazon Alexa, you can enjoy the ultimate hands-free travelling experience.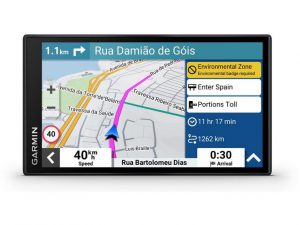 The Garmin Drivesmart 66 comes with Alexa built in, alongside the usual high-quality Garmin features. You can ask Alexa to play music from Amazon Music, create to-do lists, check the weather and much more, while the Garmin voice control handles directions and points of interest along your route. And all of this without your hands leaving the wheel and eyes leaving the road, allowing you to concentrate on driving safely.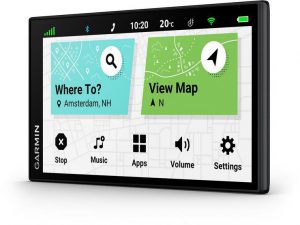 The Garmin Drivesmart 66 is compatible with any vehicle – all you need is a smartphone enabled with Bluetooth technology and the Garmin Drive app. Our in-store technicians are on-hand to fit your new sat nav and ensure that it's ready to go when you need it.
4. In-car smart chargers
If you're working with a smaller budget, then an in-car smart charger could be the answer. Small and compact, these gadgets plug into your 12V outlet and pack an impressive number of features into such a small body.
Our pick of the bunch is the Kitsound Alexa Freeplay In-Car Smart Charger.
Through the Kitsound Smart Charger, you can integrate Alexa into any car that has AUX or Bluetooth connectivity. The built-in microphone means that you can use voice-activated technology to make calls, plan your route, check for traffic updates and more, while dual USB ports and a quick charge port let you charge two devices at once. And all of this for only £50!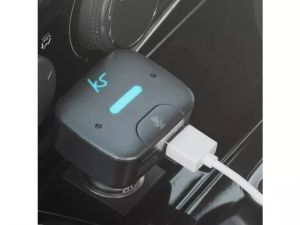 The Kitsound Smart Charger is compatible with all vehicles that have 12V outlets. It requires a smartphone and AUX or Bluetooth technology in order to function, and you'll need to download the KS Freeplay app from your app store in order to get Alexa talking to you.
5. Amazon Echo Auto
Another budget-friendly way of getting Alexa in your car is via the Amazon Echo Auto, which is just £49.99. This neat bit of tech connects to the Alexa app on your smartphone and plays through your car's speakers via auxiliary input or your phone's Bluetooth connection.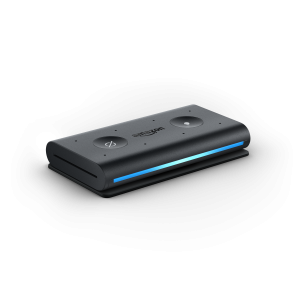 The Amazon Echo Auto is small and easy-to-use, with eight microphones that will pick up your voice even over the sound of a busy road. The tech starts up in seconds and it also comes complete with a vent mount, so that you can secure it safely.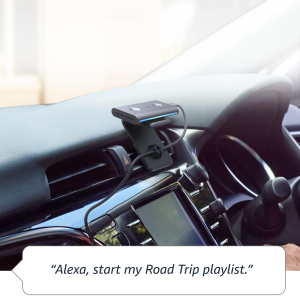 The Amazon Echo Auto is compatible with any car that has AUX or Bluetooth connectivity. If your car only has an FM connection, then you can still make great use of the Amazon Echo Auto by picking up an FM transmitter first. Our in-store technicians are on-hand to provide advice about these products and assistance with fitting.
Introducing the Halfords Motoring Club
At Halfords, we're here to provide you with the best value for all your motoring needs. Join the Halfords Motoring Club today to access a range of amazing benefits and discounts that are designed to keep you moving, keep you safe and keep you saving.
It's free to join and you'll receive money off your MOT, a free car health check and a welcome voucher that can be spent on any Halfords product or service.
Or choose our Premium membership for a small monthly fee (or a one-off payment) to unlock exclusive member pricing on all motoring products and services online and across our stores, garages and Halfords Mobile Experts, as well as a variety of other benefits that will help you to keep moving for less.
With so much to enjoy, this is too good an opportunity to miss!
Join the Halfords Motoring Club today at www.halfords.com/motoring-club
---
So there you have it – our top five ways to get Alexa in your car. If you'd like to find out more about these technologies, or get advice or support with installation, then our expert in-store technicians are on hand to help. Simply pop down to your local Halfords store and we'll get you sorted in no time.