Following his ascension to the throne in September last year, the official Coronation of King Charles III will take place on Saturday 6th May 2023, with a bank holiday on the following Monday.
Households, estates and communities up and down the nation will be coming together to mark this historic event over the May bank holiday weekend. If you're one of the thousands who'll be heading out to a garden or street party, then here are some top tips to help you get the most out of your coronation celebration.
Expect the (un)expected… with a gazebo
Us Brits love talking about the weather and for good reason – it can go from sunny to rainy in the blink of an eye in our fair country. While this can make outdoor events a bit of a challenge, there are a couple of ways you can help yourself to avoid a washout on the coronation weekend.
The Halfords 300 Fully Waterproof Gazebo with 2 Side Panels will put a convenient roof over your head wherever you need it to. Measuring 3 x 3m, it's easy to set up, it's fully waterproof (and sunproof), and it includes two side panels for an extra level of protection from the elements.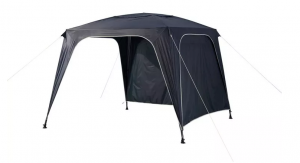 Or if you're looking for the ultimate in convenience, then there's the Halfords Air Shelter. The shelter's inflatable air poles mean you can pitch it quickly and easily, and the four zip-away side panels allow you to configure the space to meet any requirement.
Keep it cool… with a coolbox
No garden or street party is complete without food and drink. And given that the coronation celebrations will be taking place in May, you'll want to keep that food and drink perfectly chilled until you need it.
Enter coolboxes. There are several varieties to consider, including traditional fabric cool bags that tend to be lightweight and easy to carry; electric coolboxes with harder cases, wheels and handles; and compressor coolboxes.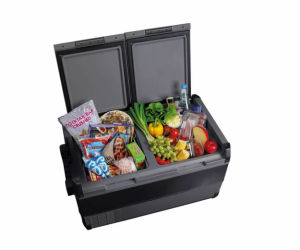 One of the latest innovations in coolbox technology, compressor coolboxes can act as a fridge or a freezer (or even both at the same time, depending on the model), so you can treat your party guests to a much wider variety of gourmet delights.
Eat with ease… with tableware and cutlery
And speaking of food, while you could lug your kitchen-based cutlery and crockery outside in order to enjoy what's on offer – and risk it breaking on unforgiving paving slabs or pavements – there's a much easier option.
Plastic, melamine, acrylic or enamel tableware and cutlery are light, tough and cost-effective alternatives to traditional options. Our favourites include the rainbow range of plastic bowls, tumblers, cutlery and plates.

Bright and durable, these sets of six won't break if you drop them and won't break the bank to buy either. They also stack neatly together so that you can store them away for special occasions like the coronation without them taking up too much valuable space in your cupboards.
And as there's likely to be some prosecco or champagne flowing over the coronation weekend, it's probably worth adding in some acrylic wine glasses too!
Celebrate with style… with camping chairs and tables
A comfy chair will be your best friend during any garden or street party, so you'll want to get your hands on some kind of camping chair.
Lightweight, compact and foldable, camping chairs are easy to transport, quick to set up and can be packed up with little fanfare. They're also deceptively comfy for such simple-looking items, and some even offer extra features like reclining options and headrests to boost that comfort level even higher.
Or if it's going to be a fine day and you're looking for an option that can accommodate more than one person, it's definitely worth considering a picnic blanket like the Halfords Waterproof Tartan Picnic Blanket XL.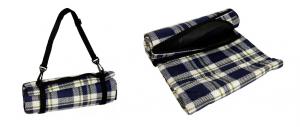 We'd also highly recommend a folding table or two. Not so much to actually sit and eat at, but to give you somewhere to store any food, drink or other celebration-related items. These tables will come in particularly handy if you're going for a buffet-style setup where everyone helps themselves.
---
Whatever your plans are for the coronation bank holiday weekend, we hope you have a great time with your friends, family and neighbours. Remember to head on over to Halfords.com for all your camping and getaway essentials.