If you've already got a sat nav, then you'll know all about the fantastic benefits of having a talking screen that allows you to keep your eyes off the map and on the road! But have you considered what you could be missing out on if you're using an older model that hasn't been updated in a while?
Our range of TomTom sat navs have been best sellers for many years, with a mixture of outstanding features and superior quality making them one of the most trusted brands on our shelves and website. This is why we're so excited about the latest TomTom GO range, the perfect option for motorists looking to upgrade their sat nav to something that is capable of more.
There are options for every type of driver including the TomTom Go Expert, TomTom Go Navigator and TomTom Go Superior.  All are great choices if you're looking for a new sat nav packed with plenty of exciting new features and superb functionality. But what exactly makes them so good?
TomTom Go Expert Plus
The TomTom Go Expert is the ultimate sat nav for professional drivers. The routes are tailored to large vehicles, so whether you drive a truck, bus, van, or coach, you know that you'll always be on roads suitable for your vehicle.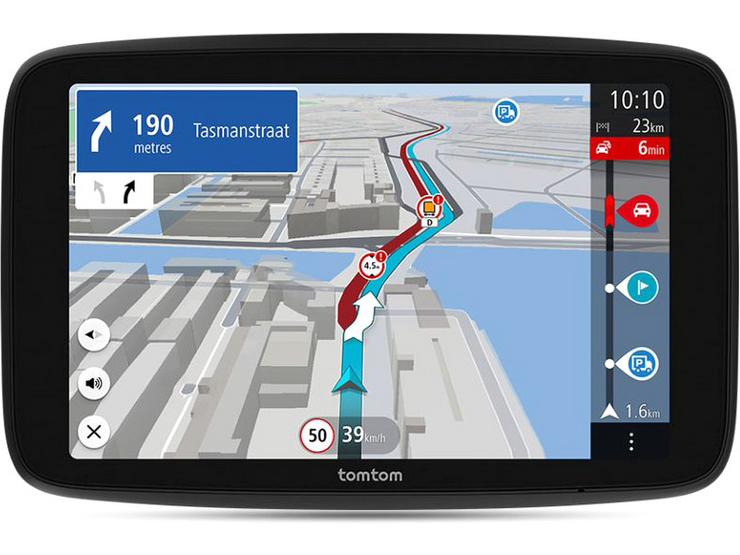 TomTom Go Navigator
The TomTom Go Navigator is a great all-round sat nav, suitable for any driver. The speed camera alerts and live traffic updates will ensure you're always prepared for any journey.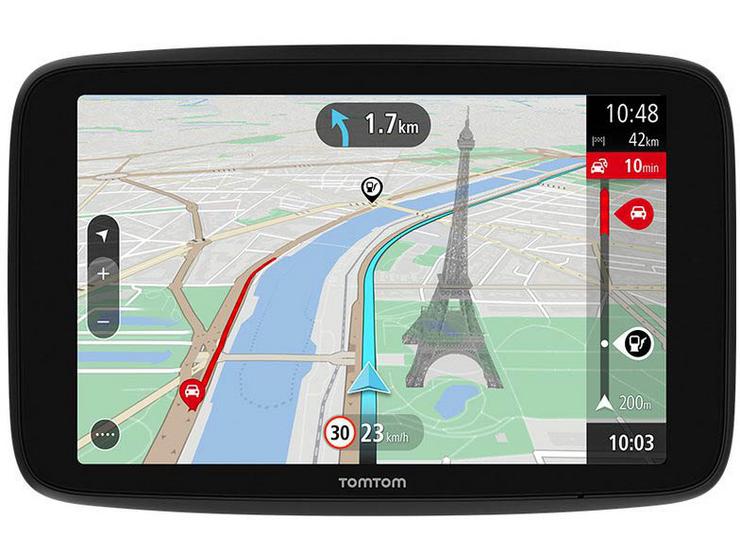 TomTom Go Superior
The TomTom Go Superior is ideal for drivers who value clear and precise directions. The user-friendly design contains enhanced visual cues that clearly alert you of any upcoming turns or lane changes, so you never miss your turning again!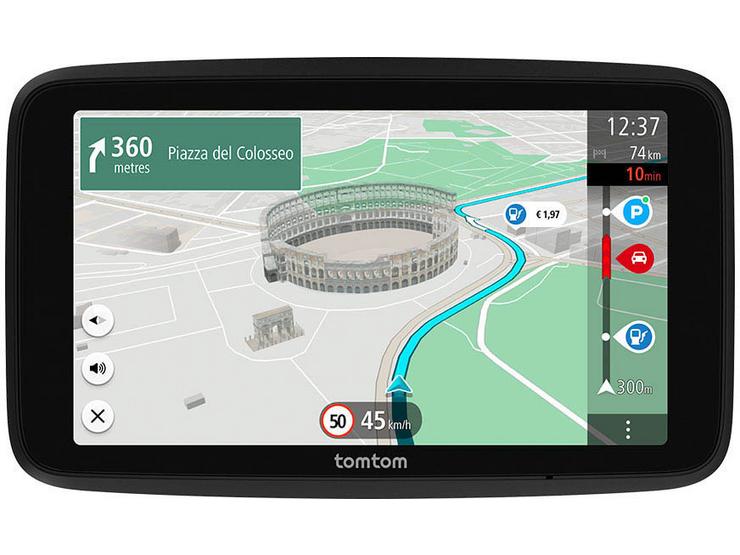 Additionally, all the latest sat navs in the TomTom Go range, contain the following handy features:
Lifetime Maps
You've probably noticed that the UK's roads are constantly changing thanks to the seemingly endless amount of roadworks. With certain sat navs, this often means it thinks you're driving through a field thanks to outdated road information. With lifetime maps included as standard, you won't need to worry about having to replace or update your new TomTom Go when the roads change – maps will simply update when you are connect to a Wi-Fi network, meaning you'll always have an accurate digital maps that you can rely on.
Lifetime TomTom Traffic
With TomTom, you can rest assured that you're always on the fastest route. If you're using an old sat nav, you'll probably fall victim to joining everyone else on the shortest route home, which just happens to currently be jammed up with rush-hour traffic. What you'll be missing out on are the live traffic updates provided by every TomTom Go model. TomTom Traffic will re-route you onto the best alternative if there's a traffic jam up ahead and tell you any time differences, perfect if you're on a tight schedule (or just hate sitting stationary!)
Wi-Fi connectivity
If you've got an old sat nav, then those updates for new road systems we just mentioned will probably involve hassle that goes something like this: take your sat nav out of its holder, disconnect the charging cable, fire up the computer, plug in the sat nav, look for updates online, wait an age to download, fiddle around trying to install said update, then mess on getting your sat nav back in its usual spot.
Wi-Fi makes things a lot easier. By simply connecting your TomTom Go to your home network, all map updates will be downloaded and installed automatically once you've pressed the 'update' button in your TomTom menu, saving you plenty of time and hassle.
Avoid low emission zones
If you opt for the TomTom Go Expert or TomTom Go Superior, you can take advantage of the 'avoid low emission zone' feature. Both sat navs will exclude these routes from your journey – the perfect feature if you drive an older car or heavy goods vehicle.
Bring your trip into the 21st century and take advantage of these superb features by grabbing a new TomTom Sat Nav– you'll certainly enjoy a better driving experience, and you may even get there quicker!