Drive a truck, van or lorry for a living? Spend long hours on the roads of the UK and beyond? Overly familiar with motorway service stations and takeaway tea? Then this is the list for you.
We've put our heads together and come up with top 10 must-have products that we hope will make your journeys quicker, easier, safer, more comfortable and more entertaining.
1. Sat nav
Getting from A to B as quickly, efficiently and safely as possible is a common requirement for truck, van and lorry drivers. A great sat nav can help you to achieve that goal, particularly when it's one that's been specifically designed for trucks and HGVs – like the TomTom GO Professional 6200 HGV Sat Nav.
With this HGV sat nav, you can find a route that's specifically tailored to your truck, van or lorry and that contains appropriate fuel stations, parking spots and service centres along the way. It also comes with lifetime map updates over wi-fi, stopped traffic alerts and real-time TomTom Traffic to make sure your journey is as smooth as possible.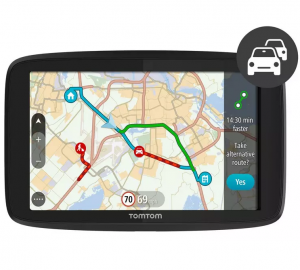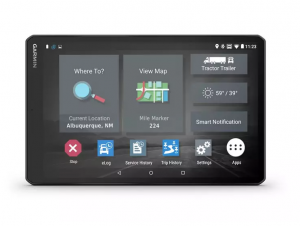 Another great option, particularly for long-haul lorry drivers, is the Garmin Dezl LGV1000 10" Truck Sat Nav. With a huge 10" touchscreen that can be used in portrait or landscape mode, this truck sat nav has been designed to make navigation as easy and convenient as possible.
You can get custom truck routing based on the size and weight of your vehicle, alerts for upcoming road-related restrictions, information about truck-related amenities, and information about potential loading zones or storage lots when you approach your destination.
There are also other sat nav models available from both TomTom and Garmin in these ranges, so make sure to check them out to find your ideal road navigation partner.
2. Dash cam
A sat nav will get you where you need to go and a dash cam will help to protect you along the way. And you can't get much better than the award-winning Nextbase 622GW Dash Cam. This neat little camera offers stunning 4k recordings at 30fps and boasts a range of features. These include the unique Extreme Weather Mode, which provides a clearer image in misty conditions (crucial for driving in winter or at night), Super Slow Motion, Amazon Alexa and what3words, which provides your location within three square metres (without the need for a data connection).
3. Stereo
Treat your van, truck or lorry to a Pioneer SPH-EVO62DAB-UNI Car Stereo and get those tunes playing. Not only does this top-quality stereo offer FM radio, digital radio, Bluetooth connectivity and more, but you can also hook it up to your mobile phone thanks to its built-in Apple CarPlay and Android Auto features. The modular structure of the stereo, along with its 'floating' or 'tablet style' design, also means it can be fitted into a wide variety of vehicles.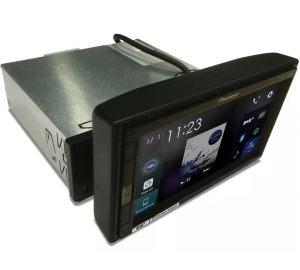 4. Mounts and chargers
If you're anything like us, then your phone joins you on all of your journeys. If you want to connect it to your other electronic goodies or use its functions, then it'll need somewhere safe to sit. The Halfords Wireless Charging Vent Mount does as its name suggests: attaches to your vent while charging your phone wirelessly. It's a great holder-and-charger combo that reliably and securely holds your mobile, while providing 360-degree viewing.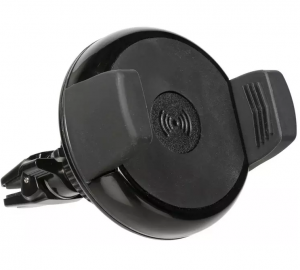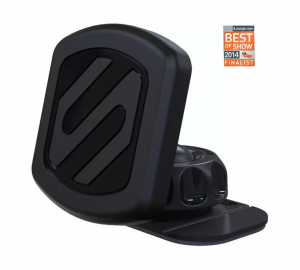 If it's just the holder you need (or if you don't have any usable vents to hand), then we'd suggest the Scosche Magic Dash Mount. This mount uses magnets to safely secure your mobile to your dashboard and can be easily installed/removed.
5. Travel mug and coolbox
If you're making a long journey, or even if you're just out and about for the day, it's not always easy to find somewhere to grab a snack or a much-needed cuppa. Our solution? Add a Halfords Travel Mug and Halfords 40 Litre Mains and 12V & 24V Electric Coolbox to your van, truck or lorry and take your own supplies with you.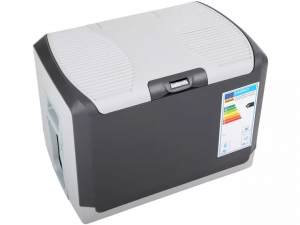 The travel mug is suitable for both cold and hot liquids, while the coolbox keeps your food and drink supplies cool even on hot days. It can be powered from a 24V in-truck auxiliary power socket and has a handy combination of wheels and pull-out handle to make transportation easy.
6. Lumber cushion
Sitting in the same position for a long time can take an inevitable toll on your back. To help alleviate any discomfort, we'd recommend investing in lumbar support such as the Halfords Gel and Memory Foam Lumbar Cushion. The cushion attaches neatly around the back of the driver's seat and the contoured design provides your lower back with additional support.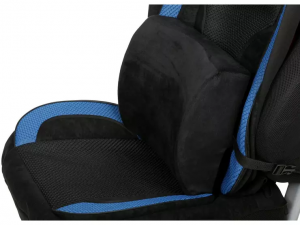 7. Long-life bulbs
Your headlights get a lot of use when you're on the road for long periods of time, especially at night or during the winter. The Ring Pro H7 477 Triple Life Car Headlight Bulb Twin Pack gives you bulbs that'll last three times longer than standard bulbs and provide excellent illumination thanks to their precise beam patterns. They're E-marked and road legal, and are suitable for 12V vehicles.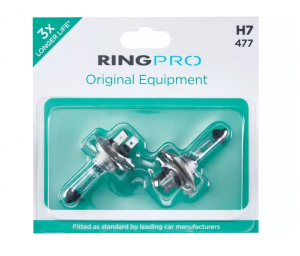 8. Cleaning products
The more you travel, the dirtier your vehicle is going to get. To avoid being that guy or gal with 'clean me' written on the back of their van, truck or lorry, it's worth considering a pressure washer like the Worx Hydroshot Pressure Washer. This compact and portable cleaning tool can be used anywhere, as it doesn't need connecting to power sockets or the garden tap. Simply attach the 10m hose to the base and place it any fresh water source (bucket, tank, lake, stream, etc.) and away you go.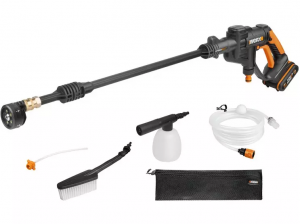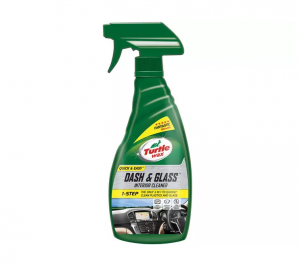 Perhaps even more important is keeping your windscreen clean and your view of the road clear. That's where the Turtle Wax Dash & Glass Interior Cleaner comes in. This neat two-in-one solution cleans both plastics and glass, and is safe to use on all interior hard surfaces. Stick a bottle in your vehicle – you won't regret it!
9. Lock (vans only)
Keep your vehicle, goods and tools safe with a Stoplock Van Lock HG199, a Disklock Steering Lock or a combination of both. The Stoplock Van Lock attaches to the rear or side door of vans and is a powerful defence against attack. It includes a chrome-plated hardened steel padlock and tamper-proof fittings, and is manufactured from powder-coated zinc-plated steel for maximum corrosion resistance.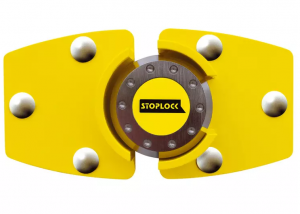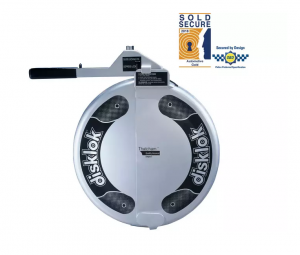 The award-winning Disklock Steering Lock is extremely difficult to remove without the key. Made from reinforced steel, the lock covers the whole steering wheel and is a highly visible deterrent for would-be thieves. It spins on attack, which means that it won't damage your vehicle's in-built steering lock, and has a Gold Sold Secure rating.
10. Tyre inflator (vans only)
Having under-inflated tyres is one of the leading causes of tyre failure and can also result in more frequent trips to the fuel pump – an added expense most of us could do without. The Michelin 240V Superfast 4X4/SUV Tyre Inflator solves this issue by providing fast, accurate inflation. It's simple to set up, easy to use and can inflate a 13" tyre in just 90 seconds. That powerful inflation makes it ideal for larger vehicles such as 4x4s, SUVs and vans.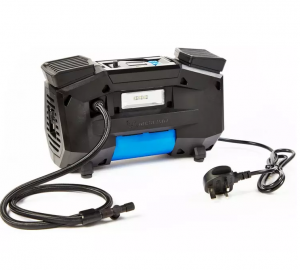 We hope that these products help to brighten up your journeys in the months to come! There are loads more items we could have featured on this list and you can find our full range on Halfords.com. If any of these take your fancy, then snap a picture and share it with us using #ReadyFor on Instagram and Twitter @Halfords_UK.
Halfords is here to get you where you want to be.