Holidays abroad might be on hold at the moment, but that doesn't mean you can't have a great family holiday here in the UK!
With government restrictions around so-called 'staycations' due to ease over the next few weeks, and campsites opening for business again, we've put our heads together and come up with a list of our top 5 tips for preparing for the perfect summer staycation.
1. Make sure your car is roadworthy
The last thing you want is to set off for your staycation only to break down five miles up the road. Well with Halfords, you don't have to! Our 10-point Free Road Ready Car Check is available at all our stores and autocentres, and takes around 30 minutes to complete. It includes a battery health check, a tyre depth check, an oil level check and more – all for free!
We also offer a free air con check, which is ideal for the hot summer weather, so why not take advantage of this at the same time? Again, it's available at all our stores and autocentres, and can be booked online.
Another option is our 30-point Car Safety Inspection, which is available at all of our autocentres. This check can be booked online and has been designed to check all of the key components in your car including the brakes, suspension, tyres, wheel bearings and more.
It's the perfect check to have if your car doesn't need its MOT yet or hasn't been for a service in a while. If any faults are detected by our talented technicians, they'll let you know and outline the work required in order to make your car roadworthy again.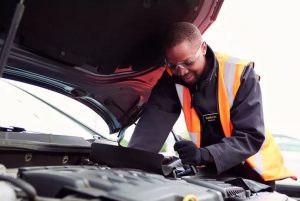 2. Maximise your packing space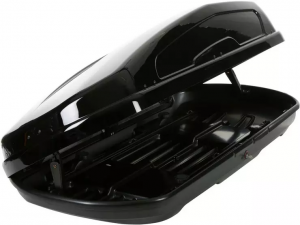 Cars only have limited space inside, so it can be a challenge to pack everything in that you need while keeping your family comfortable. The Halfords Advanced 470L Black Roof Box is a great solution to the problem, providing a massive 470L of extra space.
The roof box is easy to mount, thanks to the pre-installed mount system, can be opened on either side and leaves you with full access to your boot. We also offer a fitting service at all our stores, so you can rest assured that your roof box is mounted securely and safely.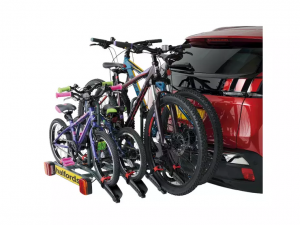 Bikes are a staycation must, so if you're taking them along for the ride then a bike rack is another top space-saver. A tow bar-mounted rack like the Halfords 4-Bike Towbar Mounted Bike Rack is simple to install and leaves the roof rack clear for your roof box. Being near to ground level makes securing your bikes easy, while the strong, padded and adjustable arms provide top-level protection.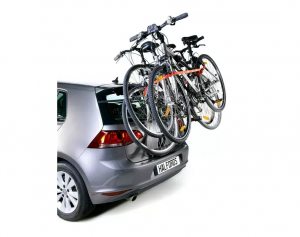 If you're looking for a more cost-effective option that's just as safe and secure, then a rear-mounted rack could be the answer. The Halfords Rear High Mount 3-Bike Carrier carries three bikes, comes fully assembled, is easy to fit and can fold flat when it's not in use. The rack also keeps the roof free and has a high mounting position, removing the need to buy a second number plate for most cars.
Rear-mounted bike racks aren't suitable for every car, so make sure you use our online vehicle registration number checker to see the makes and models that will fit your vehicle.
We offer fitting services for all of our bike racks for your convenience and peace of mind. Simply select this option during the online checkout process.
3. Get your in-car tech installed
Beat the traffic and get to your destination safely with the latest in-car tech. The TomTom GO Basic 5" Sat Nav comes with a lifetime's worth of Europe maps and gives you everything you need to focus on the road while staying connected. You can plug into MyDrive to plan your routes and log on to TomTom Roadtrips to discover new places to see along the way.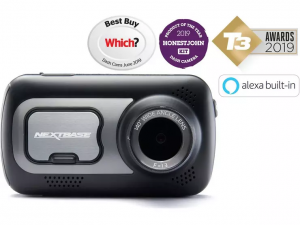 Combine a sat nav with a dash cam to get the ultimate driving experience. The Nextbase 552GW Dash Cam comes packed with features, including 1440p HD resolution at 30fps, a 140° viewing angle, GPS, Wi-Fi, Bluetooth, emergency SOS and an intelligent parking mode.
It's also the first 1440p dash cam in the world to come with Alexa built-in, which means that Alexa can take care of recording footage, transferring footage to your phone and taking pictures while you take care of the driving. Add in her ability to play music, check the weather and provide directions, and the Nextbase 552GW is a worthy addition to any car.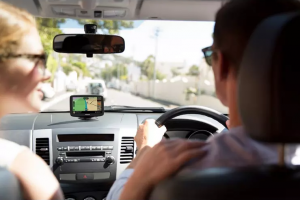 4. Work out how to keep the kids entertained
We think it's safe to say that, sometimes, kids + car journeys = headaches for parents. But not if you've planned ahead and come up with ways to keep your kids occupied and engaged during the journey. Word or observation games are always a good place to start – and so is the classic 'sing-a-long'.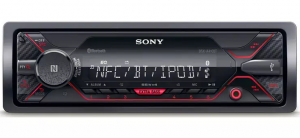 For that, you need a fitting music system. The Sony DSX-A410BT Car Stereo comes with a dual Bluetooth connection so that you can stream music while still receiving hands-free calls on the move. It's also voice controlled, so you never have to take those hand off the wheel.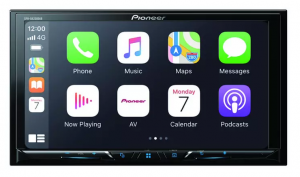 If you've got a larger budget, then we'd recommend the Pioneer SPH-DA230DAB car stereo. This touch-screen device is both Apple CarPlay and Android Auto enabled, giving you access to maps, music and more. The versatile piece of tech allows you to receive and make calls via Bluetooth, charge your phone, play music through the aux connection and play, skip and pause music through a USB stick.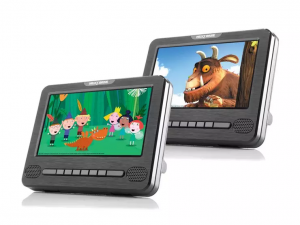 Or if you're after a bit of peace and quiet on your journey, then our exclusive Nextbase Car 7" Dual Portable In-Car DVD Players are for you. These players come complete with headrest mounts for easy installation, can be used with or without headphones, and also have USB slots. Your kids will love the ability to watch their favourite DVDs as the miles fly past!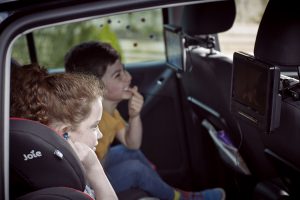 5. Prepare for the perfect camping experience
Camping is a fantastic way to get out of the house, spend time with your family and enjoy beautiful surroundings. Put a bit of prep work in and it'll make your staycation even better!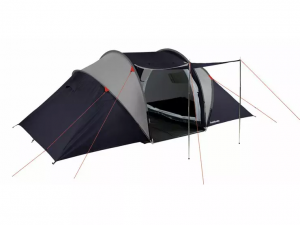 Start with sorting out your sleeping situation. We've got some great family tents available like the Halfords 4 Person Vis a Vis Tent. This tent boasts two separate two-person bedrooms and a central living area for extra storage space. It's perfect for two couples, or parents who want a little space from their offspring!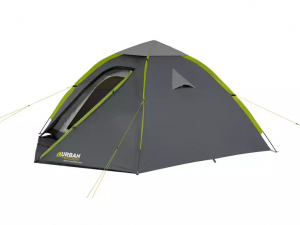 The Urban Escape 4 Person Quick Up Dome Tent offers slightly less space, but more convenience with an assembly time of just 10 minutes. Add in the fact that it's suitable for heavy rain and this tent gives you a snug and secure home-away-from-home.
No tent is complete without somewhere to rest your head. We offer a range of comfortable sleeping bags for the summer months, like the Halfords Envelope Sleeping Bag, which is available in both single and double formats. Combine this to a single or double flocked airbed for even greater comfort when you're on your family camping adventure.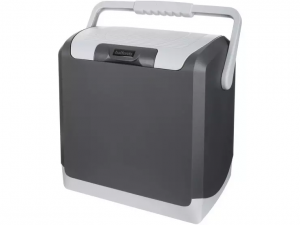 Now it's time to think about the food! If you've put time and energy into making or buying food, then the last thing you want is for it to spoil, so why not invest in a coolbox? The Halfords 24 Litre 12V Electric Coolbox 2019 is powered by your car's 12v accessory socket and will keep your food nice and cool. Or if you're after something with a bit more space, upgrade to the Halfords 40L Coolbox.
When it comes to cooking, look no further than the Halfords Portable Gas Stove. This inexpensive bit of kit gives you a light and portable single ring cooker that's suitable for 8-20cm pots and pans. It comes with a handy carry case and uses a Butane push in A4 gas cartridge (the cartridge isn't supplied with the stove, so make sure you pick up one too).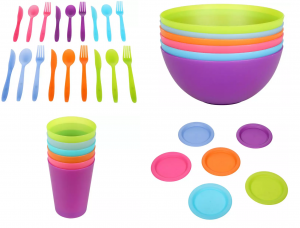 The stove is also available as part of the Halfords Complete Cookset Pack. For just £30, you get the stove, saucepans, cooking utensils, food containers and a carry bag – what's not to love? Team this with our collection of plastic rainbow cutlery, bowls, tumblers and plates and you'll have all your food-related bases covered.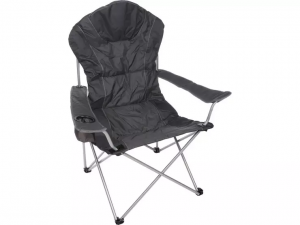 With the food prepared, you're going to need somewhere comfy to sit. For those happy to sit on the ground, you can't go wrong with the Halfords Waterproof Tartan Picnic Blanket XL. If a chair's more your thing, then consider the Halfords Camping Arm Chair (available in green and navy) or the Halfords Premium Folding Chair (available in black and blue), both of which fold up neatly for easy transportation.
And why not complete the set with a Halfords Roll up Aluminium Table? Perfect for holding all that delicious food!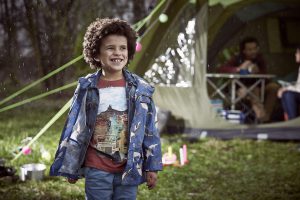 ---
Now that you're thoroughly prepared for your perfect summer staycation, it's time to sit back and enjoy your holiday-at-home. Beyond the products mentioned here, we have an extensive selection of camping equipment – visit Halfords.com to explore our full range.
Halfords is here to get you where you want to be.