School holidays are rapidly approaching (or may have already arrived depending on where you live) and that means 6-7 weeks of entertaining the kids… a daunting task for any parent!
We thought we'd lend a helping hand by pulling together some of our favourite family attractions in the UK. We're covering everything from theme parks to natural wonders, so hopefully they'll be something for everyone.
Important: The opening of some of the attractions and sights mentioned in this article may have been affected by COVID-19 measures. Please check the status of any you plan to visit before you depart.
1. Warwick Castle, Warwick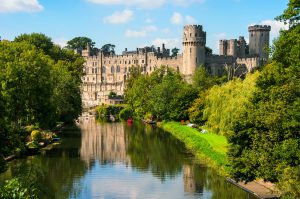 Dating back to 1068, this majestic medieval castle is over 1,000 years old and makes the most of its rich history.
As well as giving you and the kids plenty of historical attractions to explore, Warwick Castle hosts a number of events such as the popular Falconer's Quest (the UK's largest birds of prey show) and the jousting masterpiece Wars of the Roses LIVE! (available certain dates only).
There are also plenty of places to stop off for a picnic in the 64 acres of beautiful grounds and gardens, so make sure you stock up on picnic essentials before you go.
Find out more: https://www.warwick-castle.com/
2. The Eden Project, Cornwall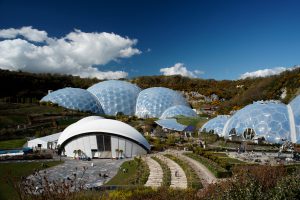 The iconic bubble domes of the Eden Project are home to the largest indoor rainforest in the world and are a haven for exotic plants.
There's so much to see and so many paths to explore, with the Rainforest and Mediterranean Biomes, the outdoor gardens and a range of exhibits, activities, play areas and family trails that have been designed to help kids explore and embrace nature. Fun and educational, the Eden Project is a great way to spend a day this summer!
The beautiful landscape around the site is rich with camping opportunities, so it's easy to turn your visit into an overnight stay (or two). If you need to upgrade your tent or pick up some camping essentials, then check out our full range of camping equipment.
Find out more: https://www.edenproject.com/
3. Camera Obscura, Edinburgh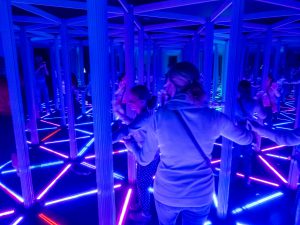 The oldest visitor attraction in Edinburgh, your kids will love making their way through the illusionary puzzles, twists and turns of Camera Obscura.
Five floors of interactive optical illusions await at the site including a vortex tunnel, shrinking room, mirror maze and magic gallery. There's also a rooftop terrace that provides an amazing panoramic view of the city.
It's a truly hands-on experience that's great for all ages so make sure to stop in if you're paying a visit to Scotland.
Find out more: https://www.camera-obscura.co.uk/
4. West Midlands Safari Park, Worcestershire
You'll find West Midlands Safari Park in the small town of Bewdley, to the south-west of Birmingham.
Jump in your car and drive through the African Plains (with Africa rhinos, zebras and giraffes), Wild Asia (with Indian rhinos and spotted deer), Big Cat enclosures (with lions, white lions and cheetahs) and Borderlands (with camels and elephants). Feed is available to buy at the entrance and your kids will love feeding the deer, giraffes, antelope and more.
Beyond the drive-through safari, there's a whole amusement park filled with further animal enclosures, rides, rollercoasters and restaurants, setting you up for a fun-filled day.
As you'll definitely be arriving at the park behind the wheel – and Bewdley's not the most well-known of locations – why not make life easy for yourself by plugging the destination into your sat nav? It'll help to take any stress out of the journey and leave you free to relax.
Find out more: https://www.wmsp.co.uk/
5. Blackpool Pleasure Beach, Blackpool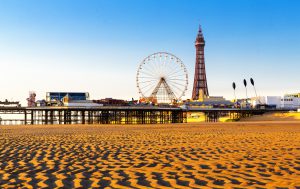 Blackpool Pleasure Beach sits on the north-west coast of England and offers something for everyone. The park's 10 thrilling rollercoasters will keep older kids entertained, while young kids will love the family-friendly rides.
If that wasn't enough, there's even the UK's only Nickelodeon Land, featuring popular characters from SpongeBob SquarePants and PAW Patrol, which includes even more rides and attractions for the family to enjoy.
Beyond the park, you've got the town of Blackpool with all the usual amenities, accommodation and shopping opportunities of a seaside town, as well as the beach itself. It's the perfect all-round adventure!
Find out more: https://www.blackpoolpleasurebeach.com/
6. Go Ape!, multiple locations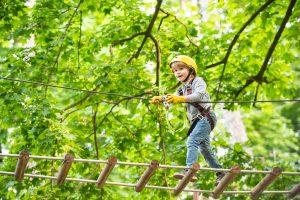 Go Ape! began with one site in Thetford Forest on the border of Norfolk and Suffolk and has grown to include sites across England, Scotland and Wales – as well as in the US! (You can find the full list of locations here.)
The tree top rope courses at Go Ape! locations feature rope ladders, zip lines, rope bridges, trapezes, swings, walkways, bridges and tunnels. There are several different challenges and adventures that you can book, with a variety of difficulty levels, which makes this a perfect option for families with kids of all ages.
Channel your inner monkey this summer and swing through the treetops with ease!
Find out more: https://goape.co.uk/
7. LEGOLAND Windsor, Berkshire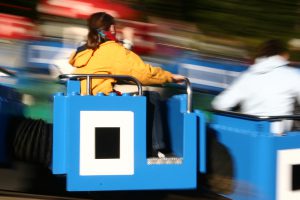 LEGOLAND Windsor is somewhere we reckon any child would be thrilled to spend a day.
Based around the world-famous Lego brand, the park has 12 themed lands and so many rides that we can't list them all here. The latest themed land, Lego Mythica: World of Mythical Creatures, is brand new for 2021 and includes the UK's first flying theatre ride so it's definitely worth checking out during your visit.
You can even stay overnight at the park thanks to the onsite hotels, so you can squeeze every last minute out of your visit.
You'll find LEGOLAND Windsor down in Berkshire, close to the outskirts of London. It might be a bit of a drive depending on where you live, so we'd definitely recommend having some in-car tech on hand to keep the kids entertained on the way down (and to keep the 'are we there yet?'s to a minimum!)
Find out more: https://www.legoland.co.uk/
8. Natural History Museum, London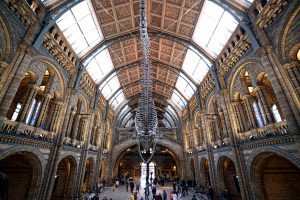 The Natural History Museum is located right in the heart of London and is not only a world-class visitor attraction, but also a leading science research centre.
There's so much for your kids to enjoy here including a dinosaur gallery, a mammals gallery, a fossil marine reptiles gallery, and a volcanoes and earthquakes exhibition. Just make sure you take the time to pay the famous blue whale a visit – it's a pretty awe-inspiring sight!
Outside of the museum and the whole of London is your oyster (literally, if you've got an Oyster travelcard), with other attractions just minutes away.
Find out more: https://www.nhm.ac.uk/
9. Giant's Causeway, Northern Ireland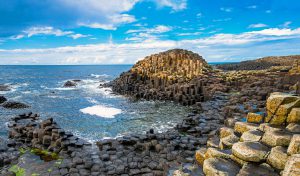 Giant's Causeway in Northern Ireland is a World Heritage Site and it's not hard to see why. The area has an estimated 40,000 interlocking basalt columns that are the result of an ancient volcanic eruption and we think it's safe to say your family won't have seen anything like this before.
It's completely free to visit, although there are various walking tours available for a fee and a visitors' centre to help you get the most out of your time at this unique site.
Giant's Causeway also sits on National Cycle Network 93, so why not take your bikes along with you and turn the visit into part of a larger adventure? If you need to stock up on any cycling necessities before you leave, just pop into your nearest Halfords and we'll be happy to help.
Find out more: https://www.nationaltrust.org.uk/giants-causeway
10. Sea Life Centre, multiple locations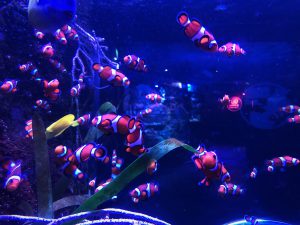 A visit to a Sea Life Centre is a fantastic way for your kids to get up-close and personal with aquatic creatures and marine habitats. There are 12 sites in the UK, including in Birmingham, London and Brighton, and each offers a themed journey through European and tropical waters.
At the National Sea Life Centre in Birmingham, stand-out features include the UK's only 360-degree ocean tunnel, the UK's first sea otters and the Penguin Ice Adventure. And if you want to double-up on the fun by combining your visit with one of the other attractions we mentioned earlier, then there's a Legoland Discovery Centre just around the corner!
Find out more: https://www.visitsealife.com/
Introducing the Halfords Motoring Club
Don't miss out! Join the Halfords Motoring Club today to access a range of amazing benefits and discounts that are designed to keep you moving, keep you safe and keep you saving.
It's free to join and you'll receive money off your MOT, a free car health check and a welcome voucher that can be spent on any Halfords product or service.
Or choose our Premium membership for a small monthly fee (or a one-off payment) to unlock exclusive member pricing on all motoring products and services online and across our stores, garages and Halfords Mobile Experts, as well as a variety of other benefits that will help you to keep moving for less.
With so much to enjoy, this is too good an opportunity to miss!
Join the Halfords Motoring Club today at www.halfords.com/motoring-club.
---
Have a great time on your family days out this summer!