We all love spending time outside the four walls of our houses when it's hot and sunny outside. If you're heading out on a road trip for the day, popping to the next town for a picnic or heading to the beach, here are some hot weather essentials you should definitely bear in mind for your drive and for when you arrive.
For the journey
1. Air conditioning
Sitting in a hot car can feel like you're sitting in an oven. Banish that feeling by making sure your air conditioning is icy cool before you leave on your journey!
Our Free Air Con Check is a great starting point and is available at all Halfords retail stores. One of our technicians will check the pressure to make sure there are no leaks and check your refrigerant levels to see if a top-up is required.
If a top-up or any further work is needed, then we'll be happy to help (for an additional fee) or you can recharge it yourself at home with a product like the EZ Chill Auto Air Conditioning Recharge along with the STP Air-Con Reusable Trigger and Gauge. The EZ Chill is able to top up 2-3 cars and also helps to improve the efficiency of your AC so it's well-worth the money.
2. Coolant and screenwash
It won't keep you cool on a hot day, but coolant will protect your engine against overheating and so we'd always recommend making sure it's topped up before you get behind the wheel this summer. Halfords OAT Ready Mixed Antifreeze provides superior protection and is suitable for use all year round thanks to its temperature range of +108°C to -34°C.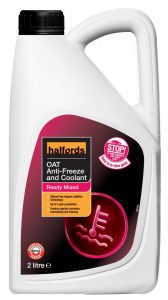 As for screenwash, while you hopefully won't have much rain to worry about on a hot day, dust, tar, dirt and bugs can still make their presence felt (and can actually be worse to deal with on a really dry screen). So make sure you've got plenty of fluid in your screenwash reservoir to make short work of them.
3. Sunshades
Your backseat passengers will love you forever if you adorn their windows with some sunshades. There are lots of different types to choose from, but one of our favourites has to be the Halfords Rear Window Sunshade (Pack of 2).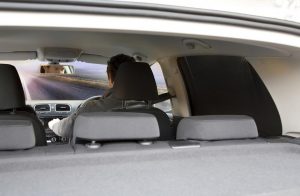 An Auto Express Best Buy 2021 award winner, these sunshades fit neatly over most car doors and can be fitted/removed in seconds. Their clever design means your passengers will still be able to open the windows and the sunshade will also act as a handy bug shield.
It's also worth considering a front windscreen sunshade as these can help to keep the whole car cool while you enjoy your time out in the sun.
4. Sunglasses
Driving in bright sunlight can be a bit of a challenge so make things easier for yourself with a good pair of sunglasses.
For the ultimate protection from both the sun's UV rays and the glare of direct sunlight, you'll want to go for a pair that's got 100% UV protection and polarised lenses. Also, keep an eye out for the CE mark as this means they've been tested to European safely standards.
For the destination
5. Coolbag or coolbox
There's nothing better than cracking open a coolbox or coolbag on a hot summer's day to find lovely, chilled food and drink inside.
For a family picnic, there's the Halfords Coolbag Trolley. The wheels and extendible handle make it a great alternative to carrying a heavy picnic basket, while the bag itself has straps to secure freezer packs, a front zipper storage pocket and elastic bungee storage netting on the outside for additional space.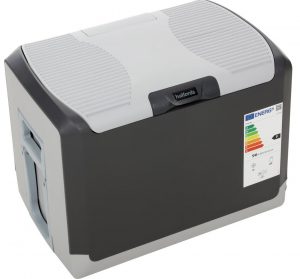 For those that might need a bit more space and cooling power, there's the Halfords 40 Litre Mains and 12V & 24V Electric Coolbox. The beauty of this box is that you can power it from the mains, or via the 12V/24V socket in your car or truck, so you can be assured of consistent cooling of up to 16 degrees below the ambient temperature no matter how warm it is outside. Perfect!
6. Cooler freezer
The ultimate in coolers has to be the cooler freezer. The Halfords 30L Compressor Cooler Freezer is also powered via your car's 12V socket (or truck's 24V one) and has refrigeration capabilities, but the temperature can be dropped all the way down to -22°C. This opens up a whole new world of food potential, with frozen foods joining the party.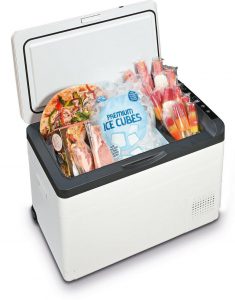 Quiet and efficient, it won't keep you up at night, while the wheels and pull-out handle make it just as portable as its smaller cousins. It's a really great option if you're off for a week of camping fun in the sun.
7. Beach shelter
If the beach is your destination instead, then a beach shelter can be the perfect way to escape from the sun during the hottest part of the day (and a perfect place to slap on some more suncream).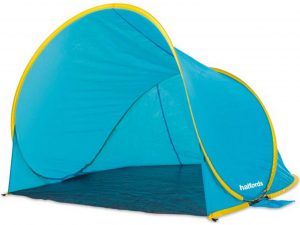 We love the Halfords Beach Shelter for its eye-catching design and 60-second pitching time. Sand pockets provide extra stability in the wind, while the 30+ UV rating will help to protect your skin from the sun.
8. Fan
Last, but not least, is the humble fan, which can help to keep you cool wherever you are. A convenient travel size, the Simply Motorised Handheld Fan has foam blades to create an improved airflow and increase safety, and a powerful 4,500 RPM motor for maximum power.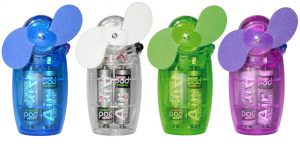 It also comes with 2 x AA batteries, so all you need to do is hit the 'on' switch!
For both
9. The Halfords Motoring Club
Don't miss out! Join the Halfords Motoring Club today to access a range of amazing benefits and discounts that are designed to keep you moving, keep you safe and keep you saving.
It's free to join and you'll receive money off your MOT, a free car health check and a welcome voucher that can be spent on any Halfords product or service.
Or choose our Premium membership for a small monthly fee (or a one-off payment) to unlock exclusive member pricing on all motoring products and services online and across our stores, garages and Halfords Mobile Experts, as well as a variety of other benefits that will help you to keep moving for less.
With so much to enjoy, this is too good an opportunity to miss!
Join the Halfords Motoring Club today at www.halfords.com/motoring-club.
---
Wherever you go on your journeys this year, remember that for all your camping, staycation and motoring needs, you want Halfords.