If you're a mum or dad you've probably been busy this week getting the kids ready for another year at school! But what about getting them ready for the school run? Encouraging your kids to start cycling to school is an easy way for them to get more exercise – and have fun at the same time, too!
According to recent research, just 15 minutes cycling to and from school can make a real difference to your child's health, and set them up for a healthier lifestyle! Read on to learn why cycling to school could be a great idea for your kids.
Encouraging your kids to get active!
Nowadays kids have so many gadgets and gizmos for entertainment that exercise isn't always top of the list of priorities. Well, it doesn't have to be that way – cycling to school can be enjoyable as well!
Research by Sustrans discovered that out of the 8.3 million children who travel to school every day, only 2% actually get to ride their bike to school. This is despite the fact that one in three kids said that they'd like to give it a go!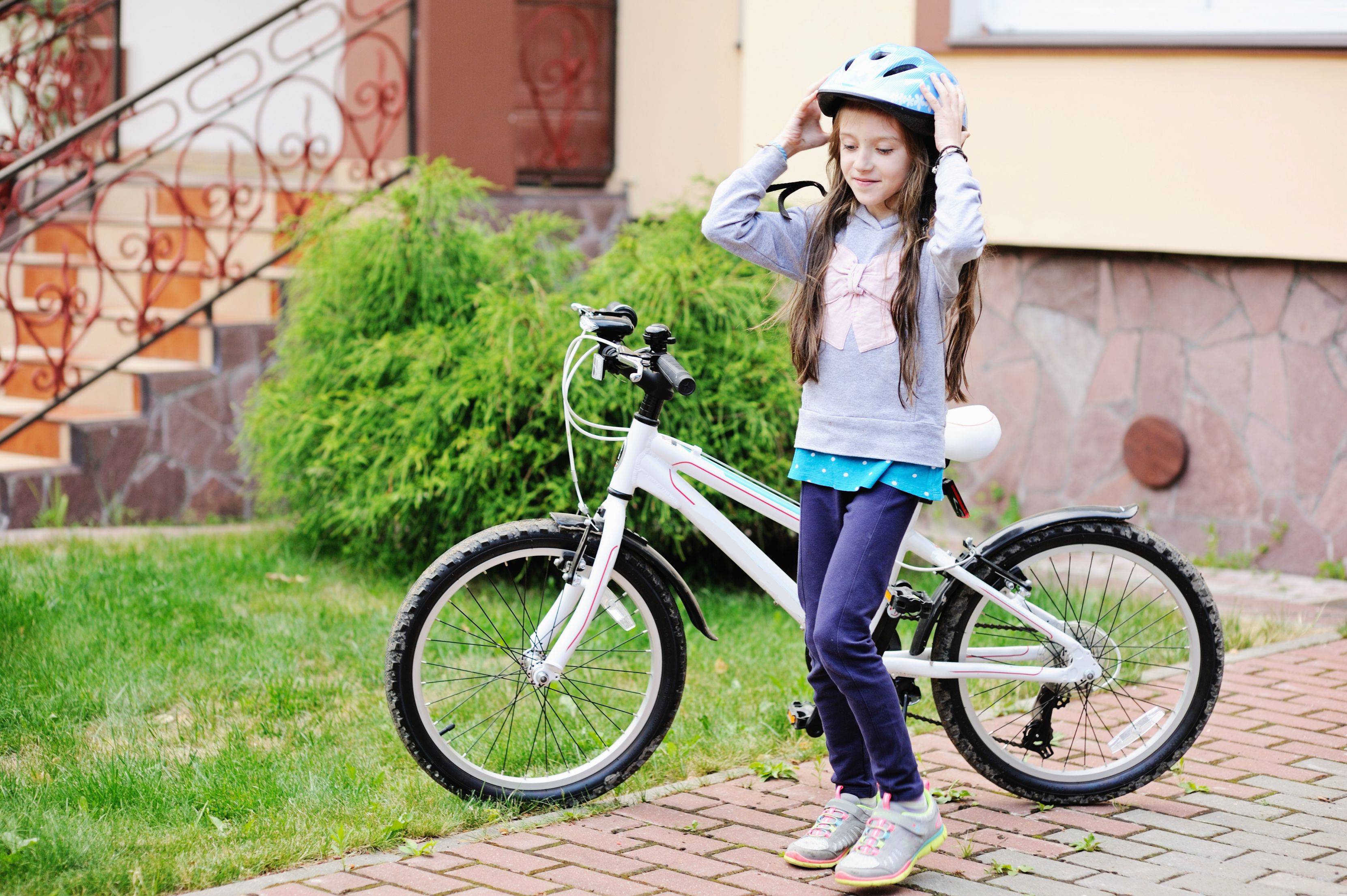 Why should my child cycle to school?
Experts say that in order to stay fit and healthy, children should do some type of moderate physical exercise for at least one hour each day. For lots of kids, part of the week is taken up by sports classes at school, but only 60% of boys and 40% of girls actually complete the recommended amount of daily exercise each week. Here are some of the great benefits that cycling to school can give your child:
They'll become fitter and more alert
Research has shown that being active from a young age right through into adulthood can really improve the chances of your children living longer, healthier (and hopefully happier!) lives. The main cause of heart disease in later life is physical inactivity, so staying active is definitely a smart idea!
There are plenty of immediate health benefits, too, including improved bone strength, healthier joints and improved performance in school – perfect for your little learners!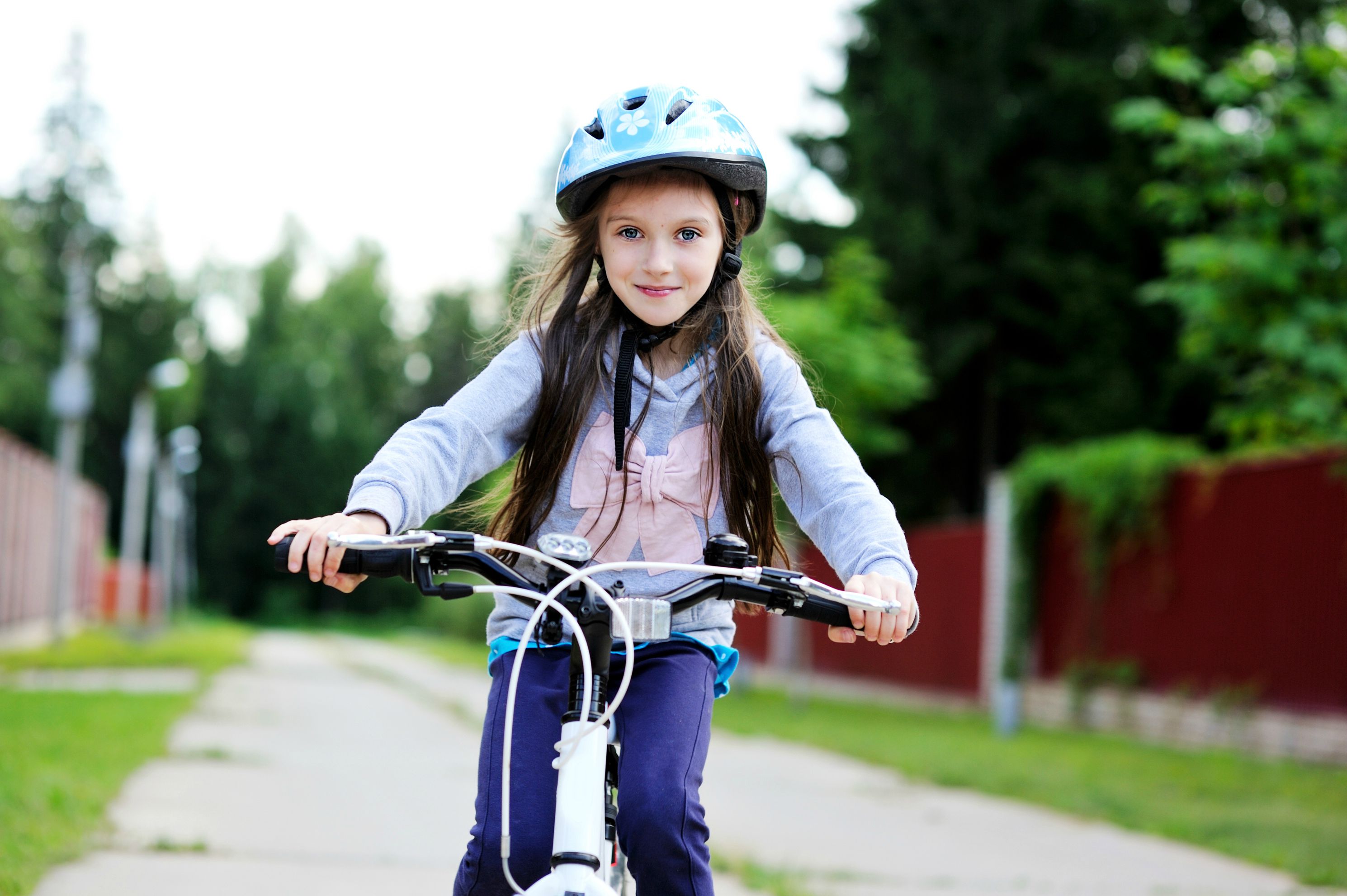 It'll encourage them to be more active
A recent study by YouGov found that children who are shuttled to school by car spend around two and a half hours per week sat in the vehicle, which is equivalent to around 8% of the time they spend in school. For comparison, children spend an average of only 5% of their school time doing physical activity, so by cycling to school you can more than double your child's weekly exercise time!
Cycling can help save the planet!
Cycling is great for the environment, too. By taking a bike instead of the car, you can reduce local traffic congestion and pollution – great for the local area (and the polar bears!).
…and you'll be able to save some dough!
Another piece of research by YouGov on behalf of Cycling England found that parents of 11-18 year olds in the UK could save around £520m each year if their children cycled to school rather than being driven or taking public transport. Pretty impressive!
Choosing the right bike for your child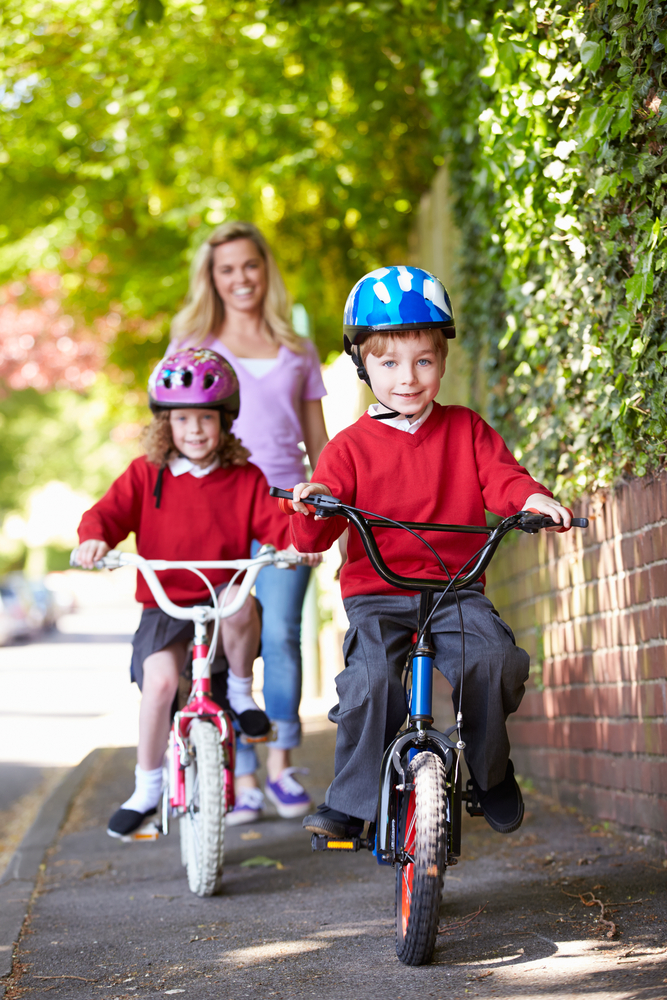 Feeling inspired to get a new bike for your child? Then it's important that you get exactly the right size to help make sure that your child will be able to ride comfortably and safely. Check out our guide here if you'd like to learn more about getting the right size bike for your child.
You'll also need to make sure your child's head is protected whilst they cycle to school, too! Kids' cycling helmets come in a wide range of styles and sizes, so it's important to know what to look out for. Helmets which are too big (or too small) will be uncomfortable for your child to wear, and won't protect your child's head properly! For more information have a read of our guide to choosing a child's bike helmet here.
Kids' bikes at Halfords
So, want to encourage your child to cycle to school? Check out our guide to cycling to school here, and be sure to take a look at our range of kids' bikes and accessories to get your little one kitted out for the new school year!