Cyclocross bikes are built for outdoor adventures and can be ridden on and off the road. Skinny tyres, sturdy frames and performance brakes make cross bikes the perfect partner for all-weather rides. If you're searching for a new gravel bike, here is our roundup of the best cyclocross bikes for 2020.
What is a cyclocross bike?
Cyclocross is a form of off-road racing that's older than mountain biking. In cyclocross events, riders complete laps of challenging off-road courses in wind, rain and snow. If they can't ride up a hill, they'll jump off their bikes and carry them! 
Cyclocross bikes resemble road bikes with drop handlebars, 700c wheels and similar frame geometries, but there are a few differences. The gearing is lower to tackle inclines, the frames have greater clearances for removing mud and debris, and the tyres aren't slick like road tyres, but knobbly. Stopping is taken care of by disc brakes or super-strong v-brakes. 
The riding position on a cyclocross bike is slightly more aggressive than a gravel bike, with more of a focus on speed rather than comfort. Mechanically, cyclocross bikes are the same as your road bike, so they're simple to work on if you have the right tools. 
At Halfords, we stock a range of cyclocross bikes and adventure bikes and any bike over £250 will receive a free bike build and safety check. Bikes under £250 will be fully built and checked by one of our expert technicians for only £10.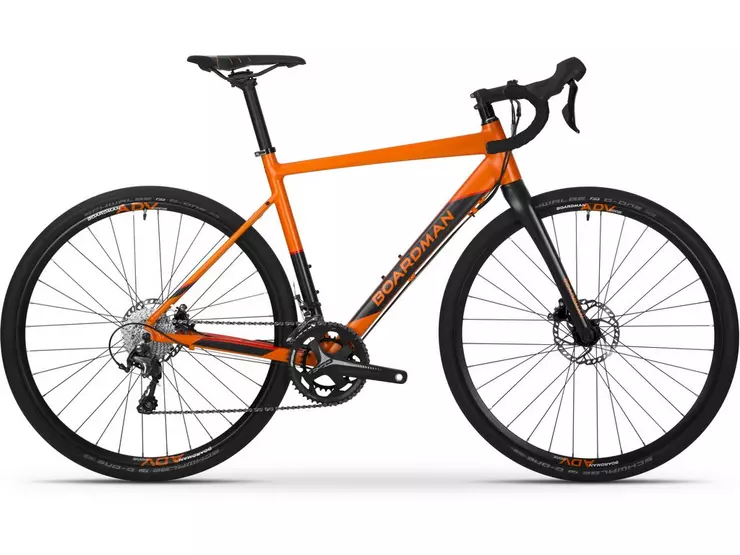 The Boardman ADV 8.9 is a super slick CX bike that's built around the reliable Shimano Tiagra groupset. The aluminium alloy frame is rigid and robust, with the full carbon forks dampening vibrations and providing a smooth ride. Whether you're a hardcore cyclocross rider looking for a race-ready machine or an adventurous commuter who wants an all-year-round beast of a bike, the Boardman ADV 8.9 is for you. 
Some riders can find cyclocross bikes heavy and hard to handle, but not the Raleigh Mustang. This lightweight CX bike rewards the rider with excellent handling and stunning performance on and off the road, courtesy of its fantastic SRAM Rival 1 groupset. Gearing ranges from 10 – 42 at the rear, giving you enough choice to fly down hills and sprint back up them. Top of the Raleigh range, the Mustang Comp Adventure is a brilliant choice for those wanting a go anywhere, do anything cross bike.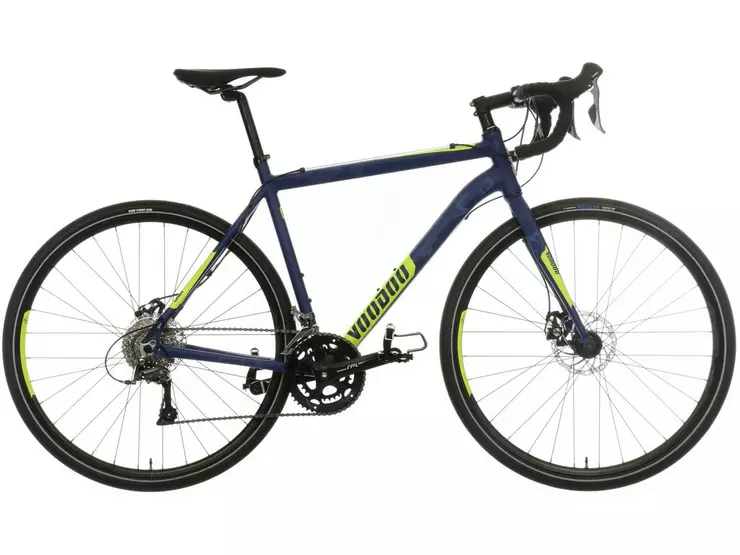 At just £450, the Voodoo Limba is an excellent value cyclocross bike that can take you just about anywhere. It's powered by a 16-speed Shimano Claris groupset, with the impressive stopping power provided by Tektro Mira cable disc brakes. The frame is designed to make cleaning less of a chore, with its reflective camo paintwork providing a standout finish. In our opinion, it's the best value cyclocross bike out there.
If you're looking for the ultimate adventure e-bike, then look no further then the Boardman ADV 8.9E Men's Adventure Electric Bike. You get everything you do on a standard Boardman CX bike with the added extra of a cutting edge Fazua Evation battery-powered drive system. The 250w motor within the bike provides up to 60 miles of pedalling assistance, which is enough for a full day's riding. As well as riding like a dream, the Boardman ADV 8.9E looks fantastic too, which is why it's our best electric cyclocross bike for 2020.