Introducing our Halifax recycling station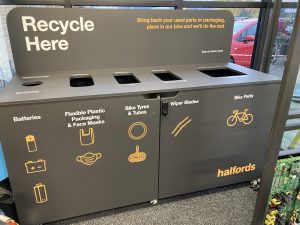 This recycling station is our first edition, but we'll be rolling more out in other stores soon – here's everything you need to know.
Halfords' Environmental, Social and Governance (ESG) strategy
As a part of Halfords' Environmental, Social and Governance (ESG) strategy, we wanted to provide a recycling solution for key products and packaging.
We appreciate that recycling doesn't fix every problem, but we believe it's an important part of the wider solution of using the planet's limited materials more wisely.
This recycling station is part of our Product, Packaging and Waste management ESG targets. You can learn more about these here.
These are also a part of Halfords' overall ESG targets.
Our Halifax recycling station
Piloting at our Halifax store, our recycling station can be used to recycle products and packaging that aren't yet widely recyclable through council waste collections. This includes:
Batteries: domestic, automotive and e-bikes/e-scooters
Flexible plastics and face masks
Bike tubes and tyres (rubber)
Windscreen wipers
Bike parts
To make this project possible, we've teamed up with innovative partners (both businesses and charities) who specialise in recycling. You can learn more about them below.
Cycle of Good – bike inner tubes

We're working with UK-based cycling charity, Cycle of Good, who will take innertubes and recycle them – even ones that have been repaired to bits.
From their base in Stoke-on-Trent, they've formed a partnership with a team of 13 tailors in Malawi. These tailors use the inner tubes to create amazing products, including wallets, backpacks, glasses cases, toiletry bags, and more.
Once these products are upcycled from 'waste', they're sent back to the UK and are available for sale.
Velorim – bike tyres

Velorim are a UK-based company who specialise in recycling bike tyres. From their base in Cannock, Staffordshire, they use a four-stage process which maximises the use of materials.
This starts by removing metal threading and sending high-quality rubber to a limited marketplace where it's used for:
Equestrian rubber matting
Running tracks
Playground flooring
The rubber then goes through further processing before being used in civil flooring projects and construction insulation. Finally, any remaining material is used in a process that takes rubber and creates oil and carbon – all with minimal physical carbon waste.
Velorim are constantly improving their process and finding new solutions, something they'll continue to do throughout this project.
MYgroup – Flexible plastics and face masks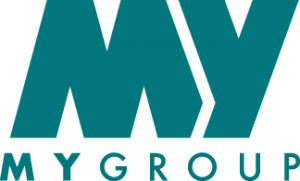 MYgroup will receive all flexible plastics from our project (including face masks) and upcycle them into useful products – and they even recycle covid tests, beauty products and PPE.
The UK's interest in plastic packaging is at an all-time high and, while certain polymer types are widely recycled, flexible plastics (sometimes called soft plastics or films) are not.
Halfords is delighted to be teaming up with MYgroup to extend the use of flexible plastic materials. Some of the great products they've created from recycled materials include:
Plant boxes
Tables
Chairs
Bins
Christmas trees
We're looking forward to seeing what other products they create in 2022. Check out their shop with products created from recycled materials here.
MBA Polymers – wiper blades

Wiper blades are made from a variety of materials, so they have a poor recycling rate. That's why we've teamed up with MBA Polymers who are global leaders in bespoke plastic recycling.
They've designed a multi-stage separation process for donated wiper blades from this project, and our aim is to maximise the amount of material recycled.
Halfords are excited to trial this industry-leading approach with a specialist company. As a market-leading wiper blade retailer, we're keen to create a better future for this product and mitigate its environmental impact.
Ecobat – batteries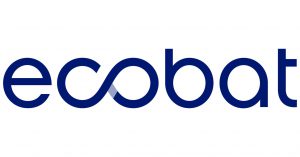 Ecobat are a long-standing partner who collect and recycle batteries from our retail stores.
Batteries are important in the modern world, powering many devices from phones and sat navs to our vehicles. They naturally lose performance over time, but the material within them can be recycled to create new batteries.
We've designed our station with a small hole to only receive domestic batteries, but we'll also recycle larger batteries too. We can recycle:
Domestic batteries including AA, AAA, C, D, button, mobile and laptop.*
Automotive batteries – these need to be stored safely so can't be placed in the bin. Please ask a colleague who'll be happy to accept your battery.
Did you know? Automotive batteries are mainly made from lead, and Ecobat can recycle 95% of the weight of these batteries.
Industrial batteries (e-bike and e-scooter batteries) – as the nation's leading retailer of e-bikes and e-scooters, we want to lead the way in battery recycling.
*Once our station is full, we'll contact our battery compliance partner, Valpak, who arrange an efficient delivery with Ecobat.
Click here to learn more about our partners, Ecobat & Valpak
Re-Cycle – Bike Parts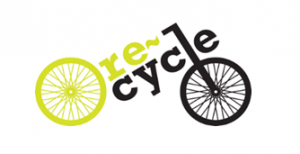 Re-Cycle provides affordable transport to people in Africa in the form of donated bikes. A long-standing charity partner, we've already sent them 10,000s of bikes. They fix-up salvageable bikes for re-use, and work with a local material recycler for anything that cannot be fixed.
Any bike parts from this project will help Re-Cycle fix donated bikes, or they'll ensure they're disposed of via a material recycler.
---
We're delighted to be teaming up with market-leading charities and companies to make the project happen, and you can learn more about these through the links above.