With Christmas just around the corner, your little one may have already made it clear what they want from Santa this year. If you have the main gifts for your kids sorted already, it's always nice to have a few stocking fillers lined up to put a smile on their faces on Christmas morning.
If you're planning on buying a kids' bike for Christmas, or your child already has a beloved bike, we have a wide range of fantastic kids' bike accessories that they are sure to love and make great stocking fillers. Read on to discover some of our best stocking fillers for kids who love to whizz along!
The best kids stocking fillers
From character-themed bike bells to colourful bike lights, we have the best kids bike accessories to make their cycling journeys even more fun and their Christmas extra special.
Bike Bells
Adding a bell to your bike can not only add a touch of style to your ride but also helps promote cycle safety. Here are some of our favourites:
Bike bells for older kids
The Black and Grey Lines Large Bell is a convenient and stylish way to let others know you are cycling nearby. The striking and sleek design will suit any bike and can easily be attached to handlebars. Producing a classic ding dong tone, kids can easily alert others to their presence.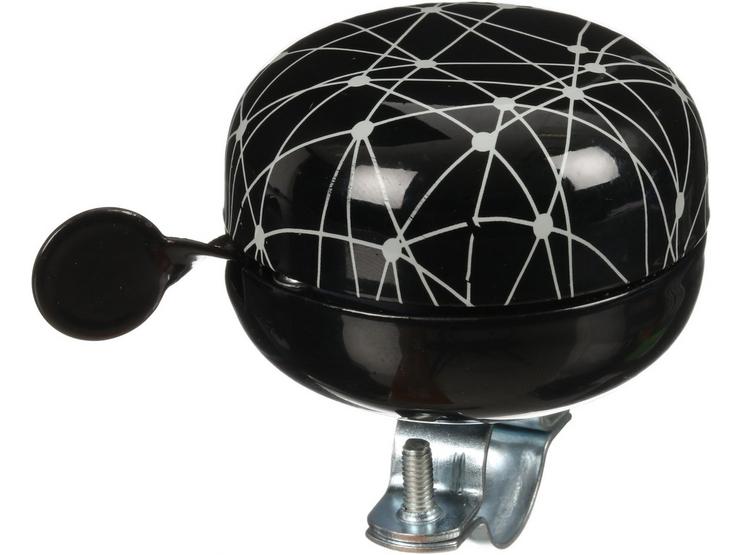 The Pink & Navy Geo Large Bell is the ultimate choice for young cyclists who love bold and colourful bike accessories. The bright pink and navy design is sure to make a statement when added to any bike while also helping to alert others.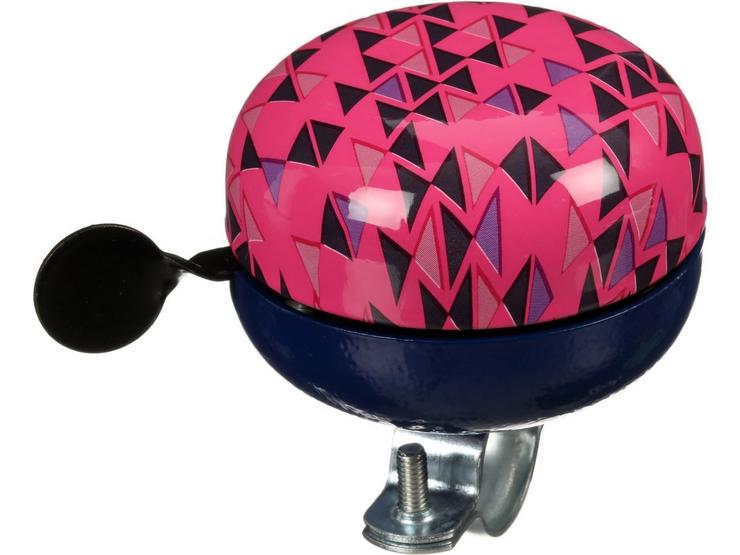 Bike bells for younger kids
If your child is a fan of superheroes, then the Batman Kids Bike Bell is the one for them! Not only will this bell help alert others that your child is cycling close by but it will also make their bike look extra cool – it's the perfect gift for popping in their stocking this Christmas.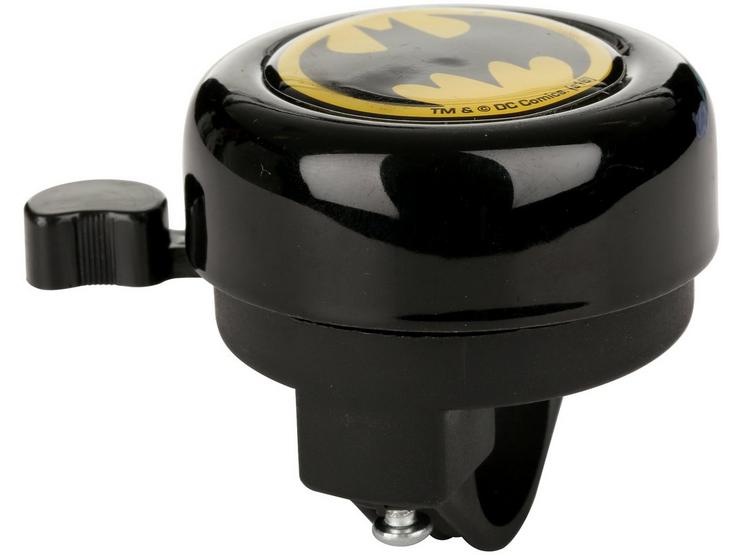 Peppa Pig Bell
The Peppa Pig Bike Bell is a must have kids stocking filler for any Peppa Pig fan! This bell is perfect for family bike rides, helping your child be noticed more easily. For the ultimate Peppa Pig lover, we also have a cute Peppa Pig Kids Bike Helmet to complete the look.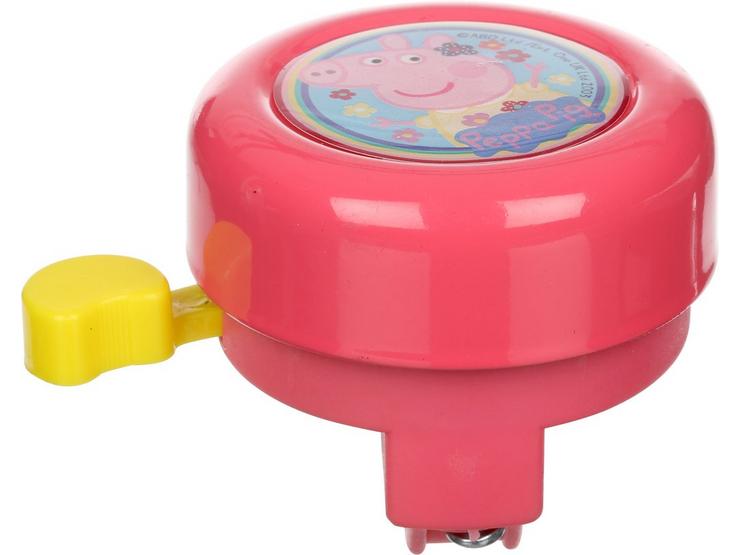 Bike lights
Let your child light the way with the Halfords Silicon Bike Light in Blue. Perfect for darker nights, this compact bell can easily be strapped to your bike handlebars, offering greater visibility on roads and cycle paths. Our Silicon Bike Light is also available in pink, so you can shine brightly whatever your style may be. With eight hours of battery life, you can get through multiple cycling journeys without needing to recharge.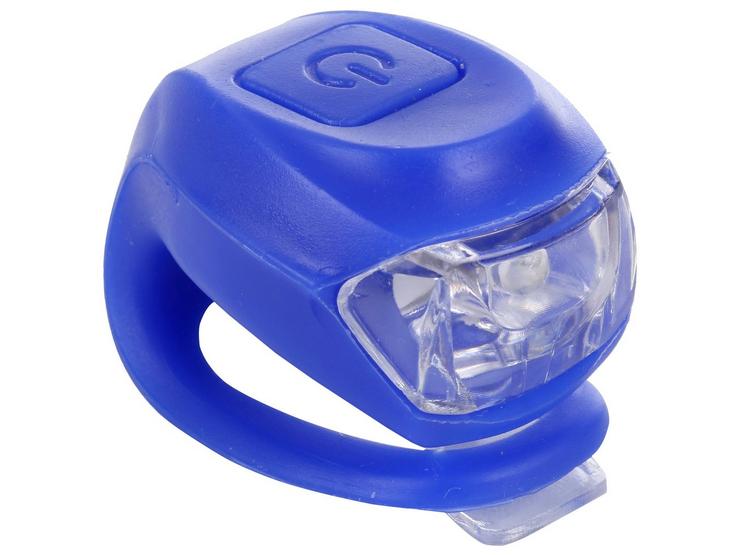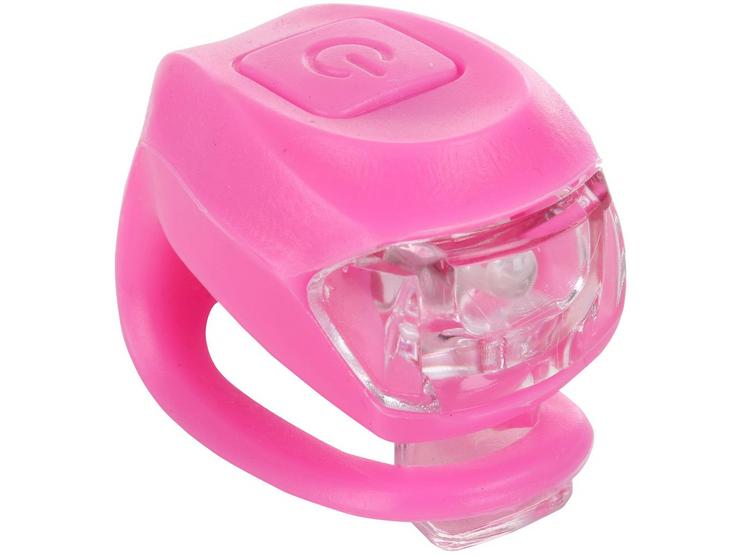 Valve cap lights
Add some extra pizzaz to your bike with our awesome Kids Bike Value Cap Lights, available in both pink and blue. The lights are activated as soon as the wheels start to turn, ensuring you dazzle everywhere you go!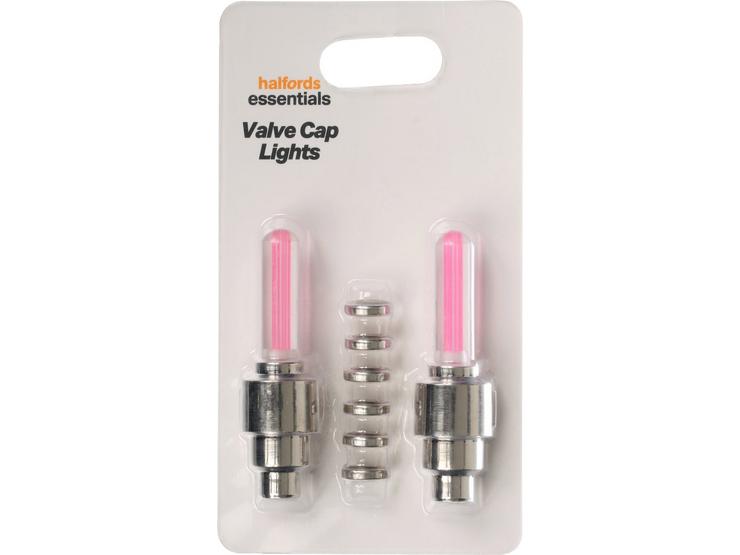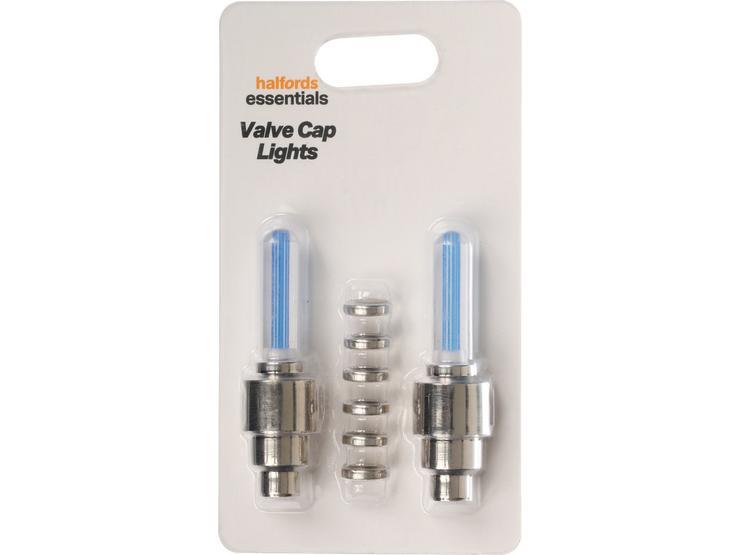 Ribbon Streamers with loop attachment in pink
The Halfords Kids Bike Pink Ribbon Streamers are the ultimate accessory to jazz up any kids' bike. These pink streamers (which are also available in blue) hang perfectly from the handlebars, transforming your kids' bike into the ultimate dream ride. Children are sure to wow their friends with this cute and fun bike accessory.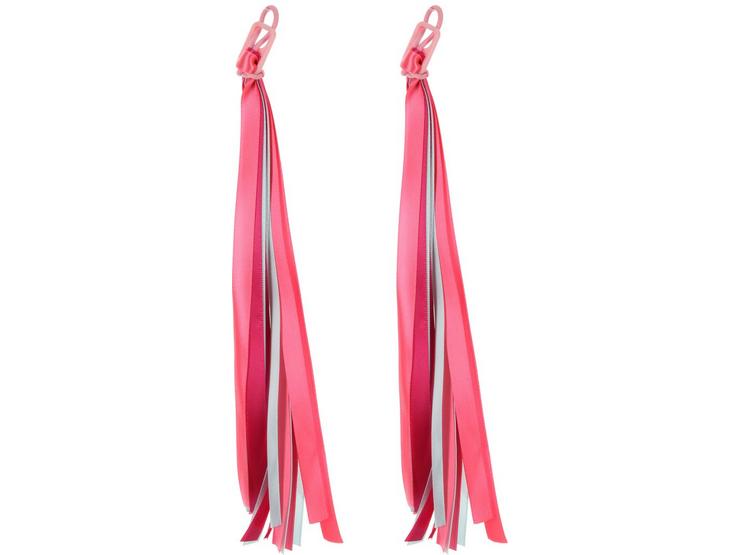 Apollo Police Patrol Bike Mitts
The Apollo Police Patrol Bike Mitts are perfect for your young aspiring police man or woman. Matching with the Apollo Police Patrol Bike, these mitts will perfectly complete the look, keeping little hands warm and comfy.
Apollo Twinkles Bottle with Handlebar Carrier
The Apollo Twinkle Bottle with Handlebar Carrier is the ultimate accessory for unicorn lovers! The vibrant bottle featuring Twinkles can easily be clipped to handlebars and is perfect for pairing with the Apollo Twinkles Unicorn Kids Bike and the Apollo Twinkles Kids Helmet.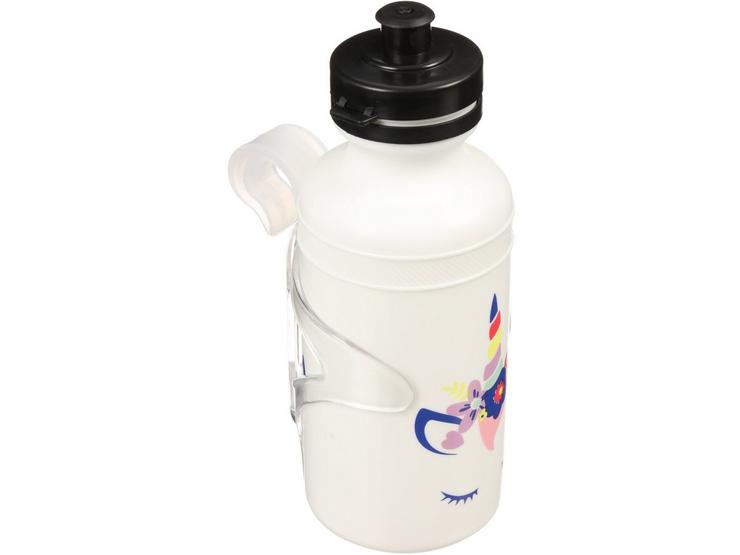 And there you have some of our best kids stocking fillers to light up their faces this Christmas! You can find our full range of kids bike accessories over on Halfords.com.
---
If you're buying a new Kids' bike as your child's main present, our price match promise and lowest price guarantee mean you can be assured you're getting the best deal this Christmas.
Our kids' bike personalisation bundle which includes their name, a bike gift bag and a bow, also ensures their new bike looks extra special on Christmas morning.
Looking for stocking fillers for adults? Halfords now stock a range of gift experiences from Buyagift, available to purchase in-store only. Whether that special someone in your life loves driving supercars or indulging in luxury afternoon tea, there is something to suit everyone. Take a look in-store for the full range and give someone a gift they will treasure forever this Christmas.
Remember, if you want the best gifts for kids this Christmas, you want Halfords.