The clocks going forward brings lighter nights and (hopefully!) warmer weather, which means those precious after-work hours can be devoted to something other than huddling next to a radiator watching TV. With the sun out to play until way past 7pm, it's totally possible to enjoy some time in the garden, or more realistically, grab some much-needed training time on the bike.
Here's our guide to getting the most out of a bike ride on those warmer, brighter evenings.
Let an app help you to plan your route
Popular cycling apps like Strava, Komoot or Garmin Connect contain simple route planning features that will help you to make the most of your time – and ensure that you're safely back at home before it gets completely dark.
You can plan a route that's based on your normal average speed per hour multiplied by how many hours it is until sunset. We'd always recommend taking 10% off whatever result you get to give you some leeway when you're having a bad day and to allow for an unexpected puncture.
Invest in a cycling GPS
If you want to go a step further, then you could invest in a cycling GPS or cycle computer like the Garmin Edge 530.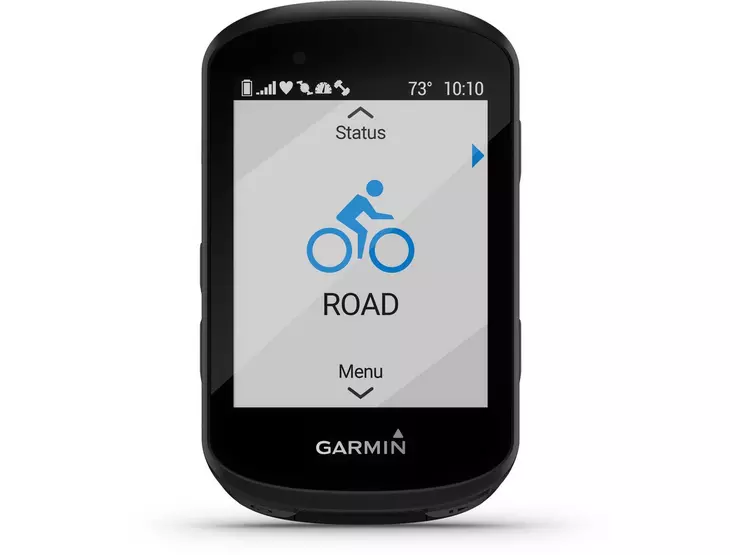 These neat pieces of tech will not only plan your route for you using the apps we mentioned above, but also come with a host of other features like insights into your performance, popularity routing, group messaging and incident detection.
Pick traffic-free routes
Cycling on the roads, particularly if you're in an urban area, may mean getting caught up in traffic or being forced closer to the kerb by other road users. So why not try a car-free route? As well as generally being safer, riding on a peaceful cycle path is a great way to unwind after a long day.
Don't forget your lights
Just because the sun has gone down doesn't necessarily mean you need to wrap your ride up. As long as you've got front and rear bike lights and some hi-vis clothing, you can cycle way past home time. Just let partners, friends or family know that you're going to be out a little bit longer!
When it comes to bike lights, it's always good to use a set that allows other road users to see you and we'd suggest setting the front and rear to flash mode to maximise your visibility. The Halfords Advanced Silicone Bike Light Set gives you a pair of lights that can be used regularly and don't require batteries thanks to their USB recharging feature.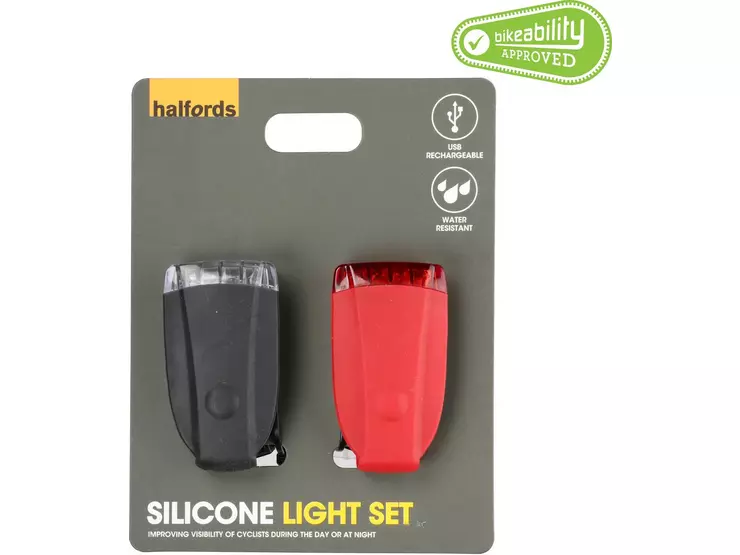 Team them with a more powerful light that allows you to see the road in front of you and will come in particularly handy if you get caught out in the dark by an unexpected puncture. The Halfords Advanced 500 Lumen Front Bike Light is light and compact enough to fit in your rear jersey pocket, while providing a powerful beam.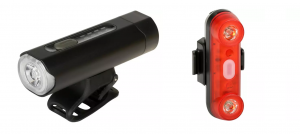 A main permanent rear light like the Halfords 50 Lumen Rear Bike Light is also a good idea and you can always change the brightness settings to match your surroundings.
Or your helmet
A comfortable, well-fitted helmet is essential, but for extra security in the fading light, you could opt for a hi vis helmet or one that comes with a rear light.
The Halfords Road Helmet has a handy hi vis option, while the Lazer Century Helmet has a built-in rear light that's great for extra visibility and peace of mind.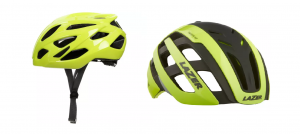 Go straight from work
Okay, so we know this isn't that relevant for those of us who are working from home right now, but we still think it's worth bearing in mind for the future.
Instead of wasting precious light rushing home to grab the bike out of the garage or shed, why not take it with you and pick a route closer to work? You'll be able to get straight out and enjoy your ride before hopping in the car as the sun sets. Plus the traffic will probably have cleared by the time you're done!
Swap out your commute
Once the national lockdown ends and workplaces begin to re-open, there's another option if you want to get a cycle ride in without having to travel home first: swapping the car or public transport for a cycling commute.
As well as saving money on petrol or bus and rail fares, you'll also reap the health benefits that come with cycling. For some great ideas on the best bikes for commuters, check out our Commuter Bike Buyer's Guide.
If the idea of turning up to work hot and sweaty doesn't sound like your ideal start to the day, then you should definitely check out e-bikes. These cycles are fitted with a battery and motor that assist pedalling, so you can attack steep hills with ease, leaving you fresh and ready for work.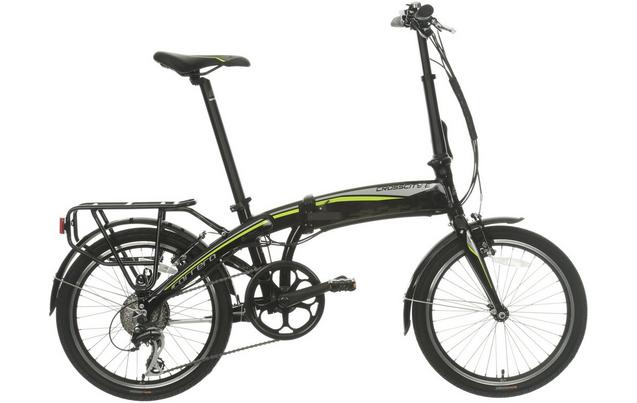 The Carrera Crosscity Electric Bike is a great option for commuters, as it folds up for storage in a locker, under a desk or in the luggage rack on the train.
Look after your bike
If you're planning on getting out on your bike more often, don't forget that you'll need to get it in top shape. If you haven't checked your bike's vital components for a while, then head to your local Halfords store for a Free Bike Health Check. We've introduced a range of procedures to keep customers and colleagues safe during the pandemic, which you can find out more about here.
We also offer our range of bike services, so you can get expert repairs that will keep your bike going for much longer. Either book online, or ask a colleague in-store.
---
We hope this advice helps you to make the most of your bike ride during those longer and lighter evening hours. Happy riding!