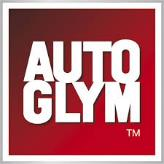 Guest blog by Autoglym.
One of the common misconceptions about detailing is that you need to dedicate an entire day to do it correctly and have a veritable armoury of cleaning products at your disposal.
Admittedly, a solid day of quality cleaning time with your car will leave it looking pristine. But experience has also taught us that impressive results can be achieved by focusing on key areas for short, productive bursts using selected, high-quality Autoglym products.
The following is our guide to what detailing processes you can successfully carry out on an average-size car if you only have 15 minutes, 30 minutes, one hour or three hours to spare.
Time available: 15 minutes
A quarter of an hour isn't a lot of time, but you'll be able to make noticeable improvements by focusing on one particular component or area. We wouldn't suggest trying to tackle bodywork – you'll merely run out of time and be left with a half-finished job. Instead, we'd recommend concentrating on areas such as the exhaust pipe, engine bay or interior carpet mats, or using the time to remove obvious paintwork contaminants like bird droppings and dead insects. Both of these can we swiftly eradicated with our Active Insect Remover.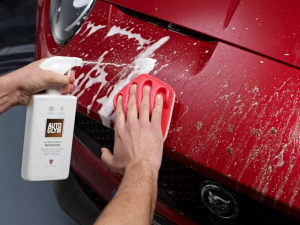 Clean wheels will also transform the overall appearance of a car, and a liberal spray of our expanding Wheel Cleaning Mousse will make light work of even heavily soiled alloys. Work your way around your vehicle methodically as you apply the product to give the pH neutral ingredients the opportunity to do most of the work.
A little agitation with our Hi-Tech Wheel Brush will lift more stubborn areas, after which a gentle rinse will effortlessly wash away the brake dust and other contaminants.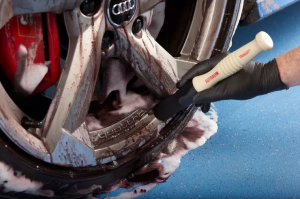 Time available: 30 minutes
Providing it's not filthy, half an hour should be enough time to give your whole car a wash with our Bodywork Shampoo Conditioner and still tackle a larger detailing task. The shampoo's active ingredients clean the car without stripping away any existing polish or wax and leave a water-repellent film that will cause rain to bead attractively on the surface.
Clean paintwork then provides the perfect opportunity to address contaminants that have adhered themselves to the surface with a limpet-like grip. Tiny particles of iron – a common fallout from road and rail traffic – leave orangey-brown rust spots and make the paintwork feel rough to the touch.
In such cases, we recommend spraying Magma across the bodywork. Within as little as three minutes its active ingredients will have turned purple as they react with these particles and loosen them from the surface. More heavily affected areas can be agitated with a soft, damp sponge before thoroughly rinsing off with water to leave smooth, uncontaminated bodywork.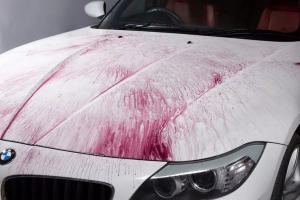 Alternatively, you can use your half an hour to get to grips with the interior. Vacuum the carpets, mats, seats and other fixtures and fittings, then use our Interior Shampoo to banish more stubborn stains. You'll have to work fast, but you'll be amazed by the difference it will make.
Time available: 1 hour
You can get a huge amount done in an hour but, as with everything else on this list, it's best to go into it with a clear plan so that you can use your time wisely. We recommend that you choose between tackling both the interior and exterior steps covered in the 30-minute section above, or commit to a deeper cleaning programme for either the interior or exterior.
If you've opted to use your hour to go to town on the exterior, then congratulations! 60 minutes of foam-filled fun can be yours thanks to Autoglym's Polar Series product range. Each of the three pressure wash products uses the fundamental principle of charge interaction to lift dirt off the surface and hold it safely in foamy suspension until the product is washed away with water.
Polar Blast is your pre-wash stage, which captures the majority of surface dirt by smothering the vehicle in a rich blanket of expanding snow foam.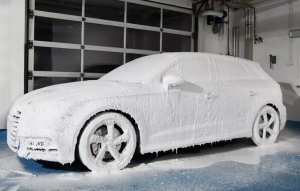 Then comes Polar Wash, which in terms of cleaning and personal input is roughly equivalent to the exterior treatment covered in the 30-minute schedule.
Finally, it's time to lock in that gleaming goodness with Polar Seal, which uses a gentle foaming agent to allow the product to work its magic and create a hydrophobic seal on the paintwork.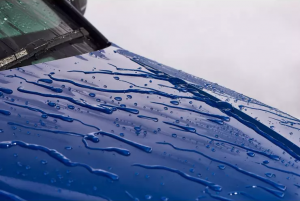 Once chased off with another blast of fresh water, all that's needed is a quick wipe down with our super-thirsty InstaDry microfibre towel.
It is possible to get the inside of your car looking factory fresh within 60 minutes, and we guarantee that it will transform the way you feel about the vehicle as a whole.
As covered above, vacuum all surfaces and clean the seats, door cards, mats, centre console and dashboard with Interior Shampoo (leather or faux leather seats are a little different and should be treated with Leather Cleaner instead). And don't forget to give the windows a good going-over with Fast Glass.
Time available: 3 hours
So, you've got a full three hours to spend. Fantastic! Why not consider either a comprehensive assault on your car's exterior or splitting your resources between the interior and exterior.
Opting for the former will allow you to bathe the car in luxurious Ultra High Definition Shampoo, followed by a paintwork decontamination session with Magma and Intensive Tar Remover.
Next it's more paintwork cleansing and refinement with our legendary Super Resin Polish. This removes fine scratches and restores gloss in preparation for the final protection stage.
Crown your detailing session with a lagoon-deep coating of Autoglym's finest Ultra High Definition Wax – a carnauba-based product that you can also enjoy the cathartic pleasure of layering over successive weekends. If that isn't a good use of time, we don't know what is!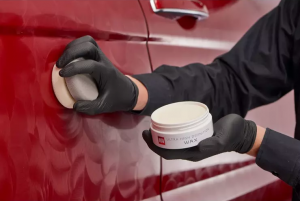 However, if you've decided to divide your time between exterior and interior, we'd recommend a more basic outside session. This will still leave your car looking immaculate, but it will leave you with ample time to really perfect the interior – the place where you'll be spending most of your time.
Achieving that factory-fresh ambience will take some fairly intense cleaning, so in addition to tackling the usual areas, make sure you don't forget often overlooked areas such as the boot, spare wheel well, headlining, parcel shelf and storage cubbies, recesses and compartments. You might even find some spare change!
Bonus: 8 hours
Let's be honest, opportunities to devote an entire day to cleaning your car don't come around very often. But when they do, seize them! You'll be staggered by what can be achieved in the equivalent of a normal work-day, with the assistance of Autoglym products and a bit of elbow grease.
There will be plenty of time to clean, vacuum and shampoo the entire interior before moving on to the outside. Here, we would encourage you to wash, polish and protect the bodywork using the procedures mentioned above.
But there should also be enough time to attempt some paint correction, such as using our innovative Reflow system to restore damage caused by bird droppings, or by machine-polishing the paintwork to showroom condition with our Ultra High Definition Polishing Compound. And if you've gone this far, why not lock in the gloss for 12 months with a disarmingly simple application of our Ultra High Definition Ceramic Coating?
Use your eight hours wisely and it's entirely possible that you'll be left with a pristine, Concours-quality vehicle at the end of the day.
---
Whether you have 15 minutes or 8 hours to spare, there's a lot you can accomplish when it comes to car cleaning. Check out the full range of Autoglym products at Halfords.com and happy detailing!