Rain, snow, hail and gales are just some of the additional challenges that drivers face when they get behind the wheel in winter. With statistics showing that road accidents increase during the winter months because of the more hazardous conditions, it's really important to have safety at the forefront of your mind.
If you need to head out on the road this winter, then the key to staying safe is planning, preparation and a trip to Halfords.
Here are some essential tips from the experts at Halfords on how to stay safe while driving this winter.
Driving at night
Early nights and later mornings mean that more of us are driving in the dark for longer periods during the winter months. Visibility is critical, so regularly check that all your bulbs are working. If you're worried about your car, our Free 5-Point Car Check will identify any broken bulbs or other driving defects that could make driving in the dark more hazardous.
At Halfords, we've got replacement bulbs that are suitable for 99% of cars on the road. We can also fit them for you for a small fee, so let us take care of the hassle and we'll speedily swap your broken bulbs for light, bright replacements.
Driving when it's dark can also make other vulnerable road users like cyclists and motorcyclists more challenging to spot. To stay safe, we recommend you take a little extra care when pulling out, overtaking and carrying out on-road manoeuvres to protect yourself and everyone else on the road.
Driving in the rain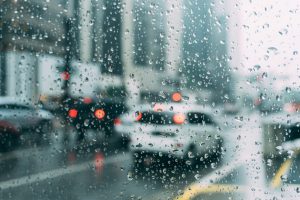 Another common winter trait is persistent and often heavy showers. If you're driving in heavy rain, a set of functioning front and rear windscreen wipers is crucial.
Check your blades regularly, as any splits or damage can become worse over time and could lead your wipers to break entirely (inevitably, at the worst possible time!). Thankfully our wiper blade finder makes it simple to select replacement blades and we'll even fit them for you – just choose the fitting option when you check out.
One final point to bear in mind is that wiper blades aren't just essential for driving in the rain; they're also checked as part of your MOT. So a little investment now could save you a costly MOT failure in the future.
Driving in high winds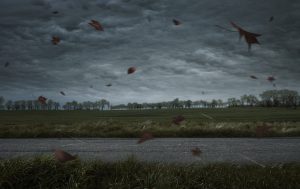 You might feel protected from high winds when you're safe inside a vehicle, but they can still pose a risk to you and other road users. The biggest dangers are from high-sided vehicles like vans or trucks, which may move unpredictably if they're hit by a gust of wind. This can be even worse when driving on unprotected areas, like bridges or near open fields.
Being aware of the potential for danger is crucial. If you're planning on overtaking, then be sure that you're safe. If you're following a van or truck and winds are high, ensure that you stay a safe distance behind and prepare for the unexpected.
Driving on ice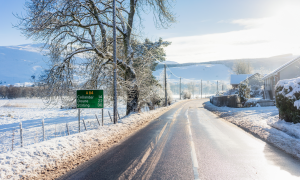 Ice and snow (we'll get on to that later) pose the most significant risks for drivers, but with the right approach, they shouldn't jeopardise your journeys. A de-icer and ice-scraper are essential to rid your windscreen, rear screen and windows of tough ice. Top up your screenwash for continued protection from the elements too. If you're expecting persistent frosts, then a car cover can protect your car from the build-up of ice and snow.
Ice is often tricky to see, but even a little can leave your wheels searching for grip as you slide. Start driving slowly until you're confident that the road surface is free of ice. If you're venturing out in the winter weather, then our Driving on Ice Safely guide includes some helpful advice for drivers of all ages and abilities.
Driving in snow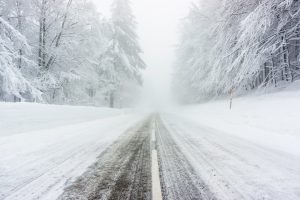 A crisp and even covering of the white stuff may be pretty to look at, but it can often complicate transport plans. Driving in snow can be dangerous, and you should only attempt it if it's necessary. It's much safer to walk or make alternative plans. Our Tips for Driving in Snow Guide is full of valuable knowledge about staying safe in the snow.
If you do have to drive in snow, take things slowly. Prepare your car and remove snow from all areas with a telescopic snow remover, de-icer and ice scraper. A set of snow chains or socks will give you essential grip that your tyres need, while a snow shovel can be used to clear your driveway. It's a good idea to pop the shovel in your boot too, as you don't know what you'll find out on the roads.
Essential winter preparations
When your car is being asked to handle challenging environments, it'll probably need some love, care and attention to perform at it's best and keep you safe. Here are some steps you can take to help make sure that your car is there when you need it.
Car checks
As mentioned earlier, our free Halfords 5-Point Car Check is a great place to start when it comes to looking after you car because we'll check the condition of your car's battery, bulbs, wipers, windscreen and MOT due date.
Or why not upgrade to our 10-Point Car Check for full peace of mind? For just £15, we'll cover all of the points listed above, as well as checking your tyre depth, tyre inflation level (and top-up), oil level, screenwash level (and top-up) and AdBlue and coolant level.
Even better, you'll get that 10-Point Car Check for free if you become a member of the Halfords Motoring Club – more on that below!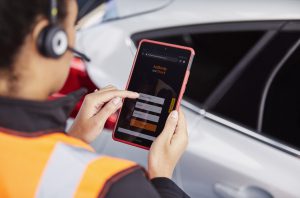 Halfords Motoring Club
Don't miss out! Join the Halfords Motoring Club today to access a range of amazing benefits and discounts that are designed to keep you moving, keep you safe and keep you saving.
It's free to join and you'll receive money off your MOT, a free car health check and a welcome voucher that can be spent on any Halfords product or service.
Or choose our Premium membership for a small monthly fee (or a one-off payment) to unlock exclusive member pricing on all motoring products and services online and across our stores, garages and Halfords Mobile Experts, as well as a variety of other benefits that will help you to keep moving for less.
With so much to enjoy, this is too good an opportunity to miss!
Join the Halfords Motoring Club today at www.halfords.com/motoring-club.
Battery and tyres
Your tyres and your battery are two areas that are particularly vulnerable to the cold weather and harsh conditions of winter. If you do find yourself with a flat battery or worn down tyre then it's easy to find replacements with Halfords. Simply enter your vehicle registration number into our online checker to find the perfect fit for your car.
Best of all, our Halfords Mobile Expert service means you don't even need to leave the comfort of your own home (or office). This safe and contactless service can be booked online and brings our technicians directly to your driveway to carry out the work.

Packing list
Finally, it's always a good idea to pack a few essentials into your boot that will help you to cope with the winter weather and driving conditions. Here's what we'd recommend:
---
It's a sad fact that you might find yourself stuck in traffic during the winter, so it's a good idea to have some sweets, chocolate or healthy treats handy to keep energy levels up while you wait, along with a bottle of water. We don't sell confectionary (yet), but for everything else you need this winter, you want Halfords.