Unfortunately, it's that time of year where the weather takes a turn for the worse and riding can get a bit harder on your bike. Want to make sure you keep your bike in top condition? Read on to find out how to keep everything running smoothly through the autumn and winter months!
Autumnal riding causes more wear on bikes – that's why many people have a dedicated 'winter bike' that's a bit more basic than their 'best' bike. However, you needn't worry about your bike dissolving away over the winter as long as you look after it! Here are our top tips for keeping your bike working (and looking!) its best:
Don't put your bike away wet!
After a long ride out in the cold and rain, the last thing you want to do is stand around cleaning your bike. However, if you can spare a few minutes to hose it down and wipe it with a rag, or quickly dry your drivetrain, you'll save some time later on! Bouncing your bike on its tyres outside is also a good way to shake off some of the excess water.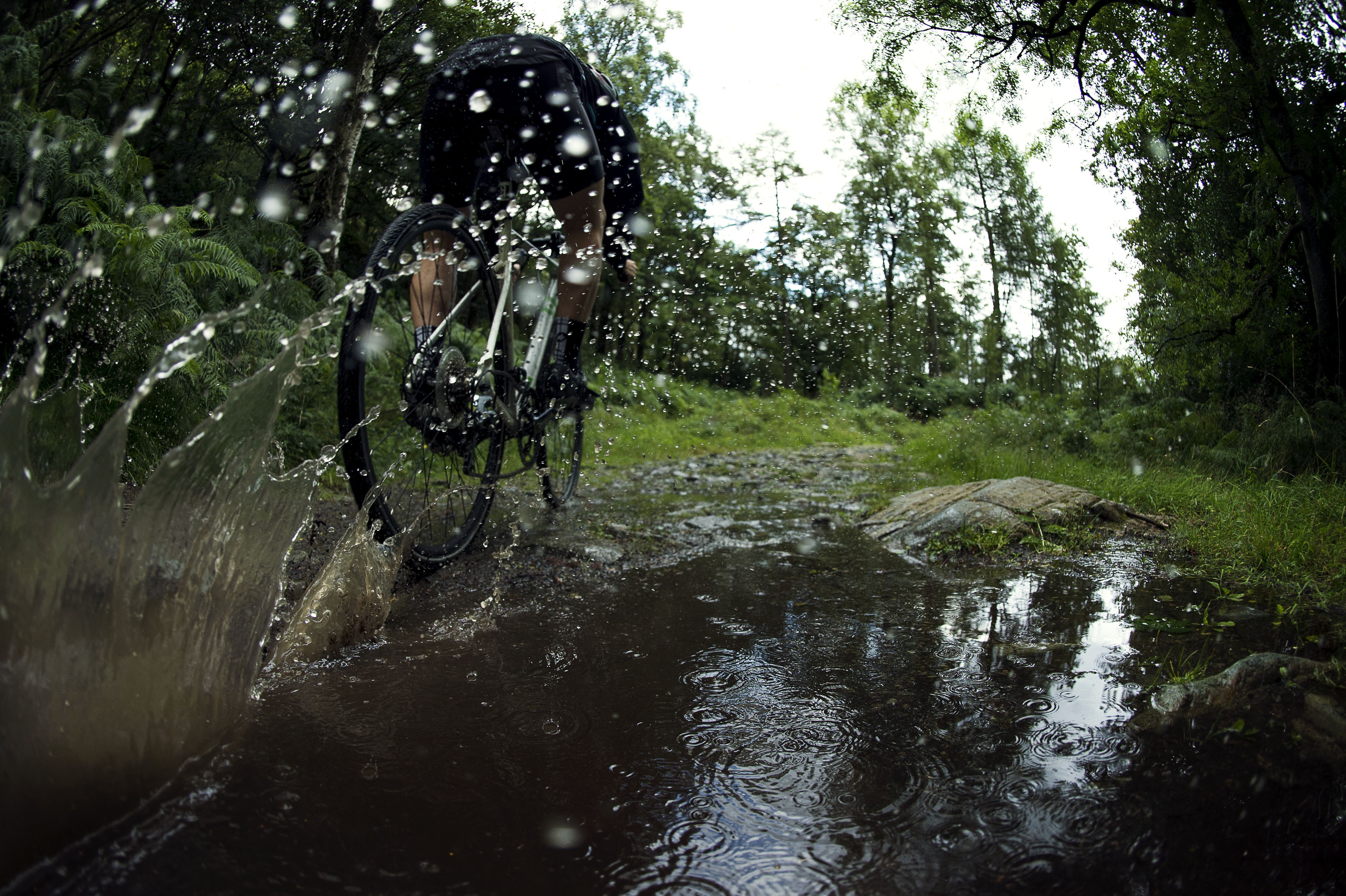 If nothing else, look after your drivetrain and wheels
It's always nice to have a shiny frame when you show up to a group ride, but if you're stuck for time, pay attention to things that actually help your bike work. We're not saying you should neglect your frame, but if you only do one thing, clean your drivetrain, brakes and rims! They suffer from wear more quickly after getting wet and gritty, and this can stop them working.
…and remember to look at your chain and brake pads
If your chain is worn, it'll cause your chainrings and cassette to wear faster, too! Keep an eye on your chain by checking it for stretch, and replace it when you need to – you'll save money in the long run! Also look at your brake pads regularly. They'll wear out more quickly, but can also pick up bits of grit from the road. If you see any of these, pick them out so that they won't scratch your rims.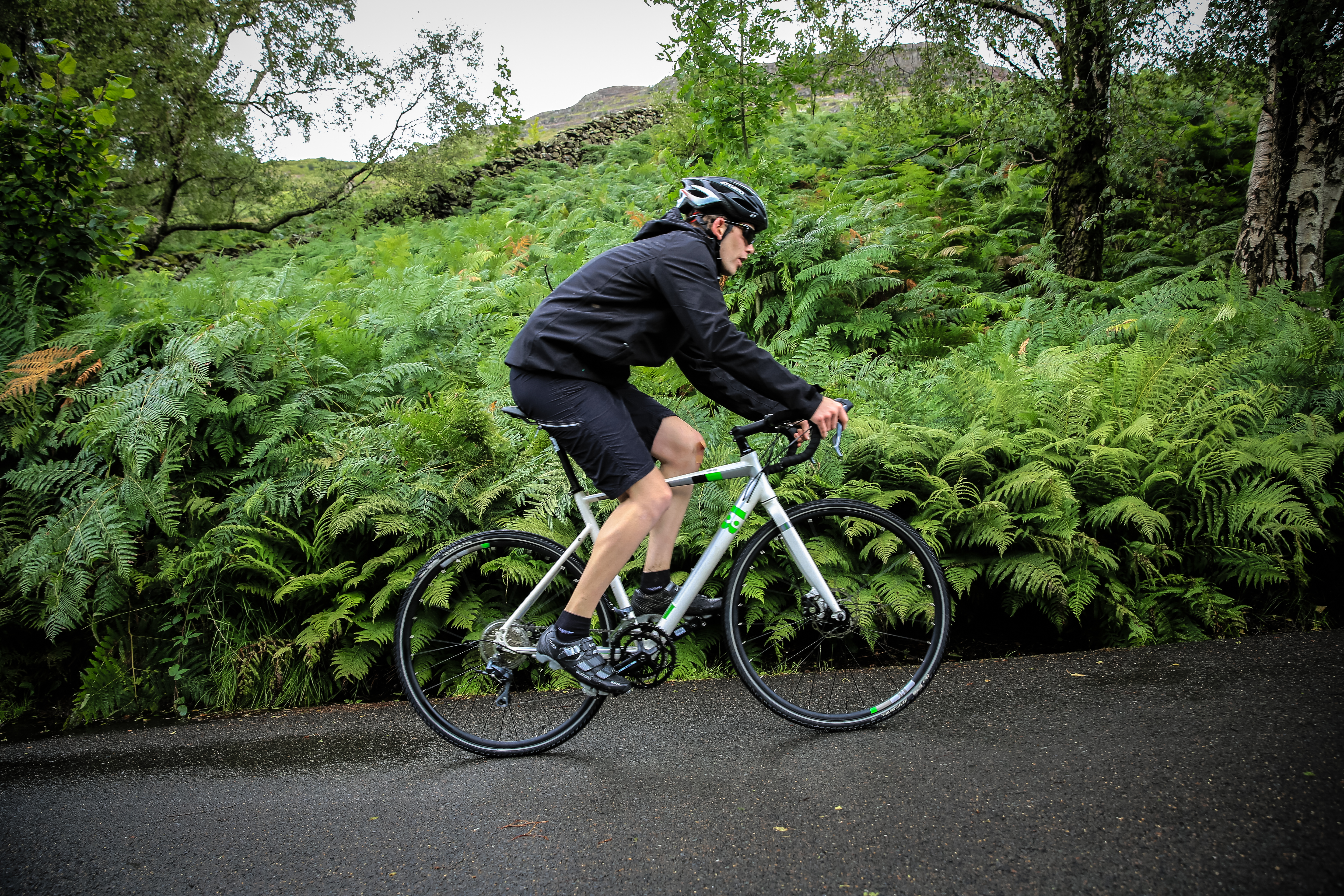 Lube regularly, but not too much!
Switch to a wet lube when the weather is bad, and keep up with regularly lubricating your chain and other moving parts. However, make sure you wipe off any excess lube, as this can cause debris to stick to your chain and make a bit of a mess!
Keep spray at bay with mudguards
If you're going to be riding a lot in bad weather, consider fitting mudguards to your bike. They won't stop the rain falling from the sky, but they will protect you against the worst of the muck that comes off the roads! They can also protect your bike's frame and working parts against spray from the wheels.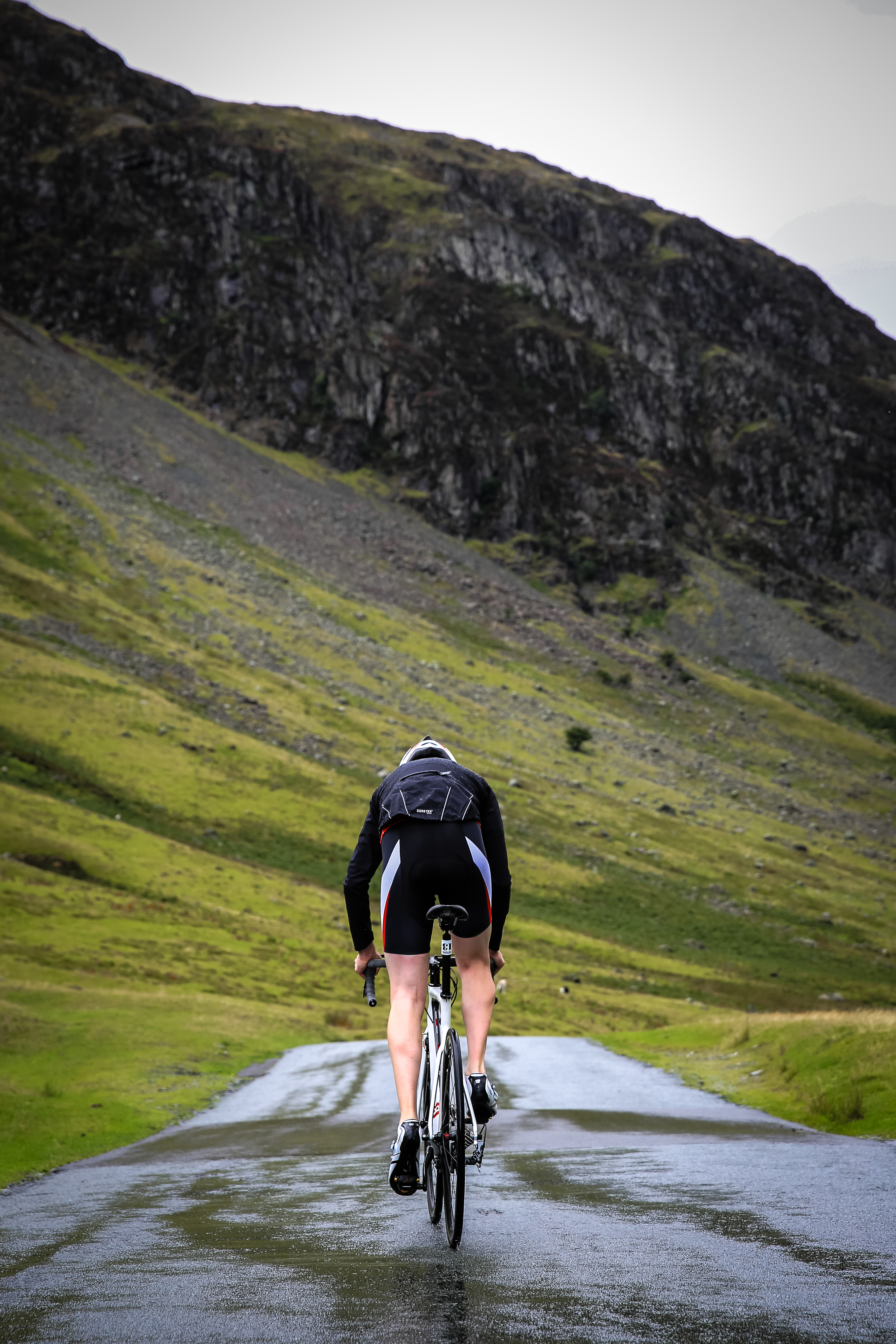 So there you have it – five easy tips for keeping your bike going through the autumn!
Determined not to let a downpour stop you from heading out for a ride? Take a look at our guide to riding in the rain to get prepared, and don't forget to head over to our site to pick up all the cycling kit you need!