The long summer days have faded into the rear-view mirror and autumn is upon us. For many, that means packing their bike away for a bit of cold-weather hibernation – but don't be so hasty!
Despite the cooler weather, autumn is one of the best times of the year to ride your bike. Cycle lanes are often emptier, your route will be more picturesque thanks to autumn's vibrant colours, and the cooler weather makes a refreshing change to summer's humid days.
So, fancy continuing your rides into the cooler months? Here's a full guide covering everything you need ready for autumn bike rides.
Why ride in autumn?
Although summer cycling is generally more popular, staying in the saddle for the autumn months can bring a multitude of benefits. So, before we look at how to prepare for autumn riding, let's talk about why it's so enjoyable:
It's beautiful – Autumn is full of majestic colours as the leaves change from green to gold. When you cycle regularly, you'll notice subtle changes in the landscape as the season progresses.
Quieter routes – Since many casual cyclists put away their bikes as the summer comes to a close, routes and cycle lanes are usually quieter.
Keep exercising – There's lots of advice out there indicating that we need to exercise for at least 30 minutes a day. It can be hard to motivate yourself on colder days, but cycling is a really easy way to keep up the exercise, especially if you incorporate it into your daily commute.
Riding in new conditions is fun – As long as you're prepared with the right safety equipment, riding in the rain or in darker conditions can be lots of fun and a completely new experience.
Autumn cycling clothing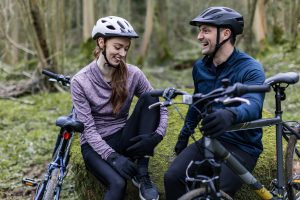 Choosing the right clothing can be the difference between a great ride and a terrible one. Luckily, we've got everything you need to prepare for cycling in the cooler weather, and we've pulled together some of our top tips and picks.
Autumn cycling clothing – what to look for?
Prepare for the conditions – If you're riding in autumn, you're going to encounter wetter and generally colder conditions, which is why choosing the right clothing is so important. Try to stick to waterproof and windproof options.
Lightweight – While cooler than the summer, autumn weather is still a lot warmer than the winter months. In fact, you'll probably find you warm up very quickly while riding and may end up too warm. Most riders tend to overdress and overheat as opposed to getting too cold. That's where lightweight clothing comes in handy, as you can easily remove layers as you warm up.
Stay visible – And don't forget, your clothing can also help make you more visible to motorists. Many clothing options benefit from reflective detailing that will reflect light.
What should you wear? – Our top picks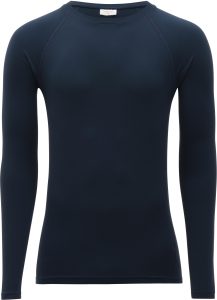 Halfords Essentials Men's Base Layer: A quality base layer is essential for the temperamental autumn months, perfect for both building up the warmth when it's chilly and wicking away moisture to keep you cool and comfortable.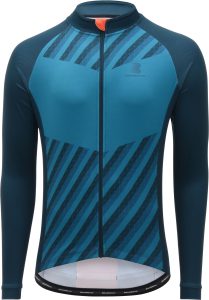 Boardman Men's Thermal Cycling Jersey: With a soft brushed lining to retain warmth, this quick-drying jersey can wick away moisture from the skin to keep you cool and comfortable. The 3 rear pockets and a zipped pocket keep your small essentials safe, and reflective details increase your visibility to other road users, making this a perfect choice for autumn commuters.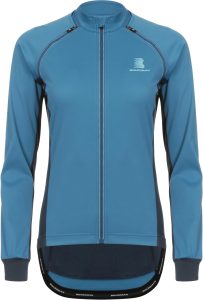 Boardman Women's Removeable Sleeve Jacket: For ultimate versatility, this jacket's windproof material will keep out the chill at the start of your morning ride and you can remove the sleeves to turn it into a gilet once you warm up.
Bike lights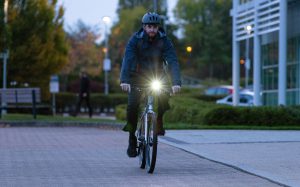 As the shorter days and longer nights draw in, you may find that your daily commute is carried out in the dark. Even if you manage to head out for a ride in the middle of the day, you can often still expect gloomy conditions, which is why bike lights are so important.
Whether you're heading to work or enjoying a leisurely Sunday ride, you should always use bike lights whenever riding in autumn. They'll make you visible not only to motorists but to other bike riders and pedestrians if you're heading off-road. There are a few things you should consider:
Be safe, be seen: top bike light tips
Front and back lights – As a minimum, you need a rear and front light. Most riders will attach these somewhere on their handlebars and to their seat post, although some lights are designed for other parts of a bike.
Look out for lumens – Lumens are a way of measuring how bright a light is, and the more lumens, the more visible you'll be. Most bike lights will have a lumen rating, and this is what you should look out for. You can learn more about lumens here.
More lights, more safety – There's no limit to the number of lights you can use, so you don't need to stick to just a front and rear light. Some riders add one to their backpack or to their helmet, and there are even helmets with inbuilt lights. The more lights you have, the more visible you'll be.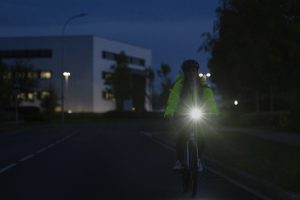 The best bike lights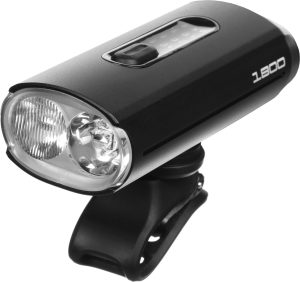 Halfords Advanced Bike Front Light 1800​ – A standard single car headlight is 1200 lumens, so this front light with 1800 lumens is sure to help you see and be seen. The 8 power modes mean that you can tailor the lighting output to any ride conditions, and the power bar indicator tells you exactly how much charge you've got left.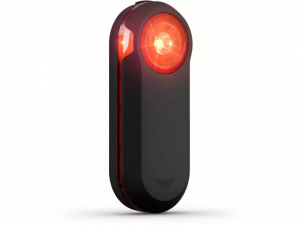 Garmin Varia Rearview Radar RTL515 – The Varia is more than a rear light – it's a safety device. Pair it with a compatible cycling computer or smartphone and it'll provide warnings when vehicles are approaching from behind from up to 140 metres!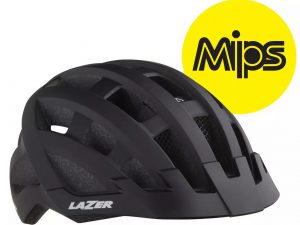 Lazer Compact DLX MIPS Helmet – Remember, the more lights you have, the more visible you'll be. That's why we think the Lazer Compact MIPS is an ideal choice. It has an inbuilt rear LED light and is simply a great helmet that benefits from MIPS technology (you can learn more about MIPS here).
Autumn bicycle maintenance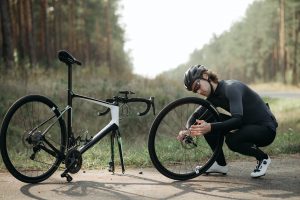 If you want to have a smooth cycling experience, your bike needs to be in tip-top condition. Of course, this isn't exclusive to riding in autumn, but suffering a mechanical error on a warm summer day is a different prospect to a chillier autumn afternoon. Thankfully, there are lots of things you can do to prevent any mechanical mishaps.
Bike maintenance tips
Essential bike maintenance kit
The best bike accessories
Mudguards
Mudguards are a handy piece of kit at any time of year, but they really come into their own as the autumn and winter months arrive.
In wet conditions, mudguards can make a real difference in keeping your backside and lower legs from getting saturated by splashing water, meaning you feel more comfortable and stay in the saddle for longer.
They can also protect your clothes from dirt being flicked up from your wheels, which is not only handy if you're wearing lighter or hi-vis clothing, but it can also save you money in less-frequent washes and longer-lasting clothes.
In the same way, using a set of mudguards can extend the life of your bike's components too, as it shields them from road spray and debris. This is especially true for parts like your headset, which can quickly wear out in the wetter months without suitable protection, so keeping these parts well-cared for can extend their life on your bike. Plus, since mudguards generally equal a cleaner bike, you can spend less time cleaning after a long and tiring ride.
Our top picks:
---
Follow this guide and you'll have an amazing autumn cycling experience, and don't forget, you'll find everything you need ready for your autumn rides over at Halfords.com.
For more cycling advice, head over to our help and advice guides, or book in for a Free Bike Health Check to make sure everything's working as it should be.
You want the ultimate autumn cycling experience, you want Halfords!