Cycling isn't just about sticking a helmet on and heading out on the road anymore. There's a whole range of tech-based accessories and add-ons out there on the market, all of which are designed to improve your rides.
From interconnected gadgets that communicate with your smart device to helmets that do more than just protect your head from injury, there's loads to choose from whether you're a beginner or a seasoned enthusiast. So where do you start?
Our breakdown of the best cycling technology available right now covers some of the key areas of smart bike technology, including top tips for improving your cycling experiences, as well as the right cycling technology to improve every ride.
Best cycling apps
If you're just getting into smart cycling or are looking at easy ways of measuring and improving performance, then start with your smartphone. As well as apps that compliment some of the cycling tech we'll be looking at later, there are also a few brilliant standalone apps that use your location to generate route ideas and even let you know speeds and distances travelled.
Strava
Strava is probably the hottest cycling performance measurement app out there right now, with over 11 million users around the world. Strava allows you to share your route (and how well you did on it) with other Strava users to see how each rider's performance compares. The big attraction here is that you can not only pick up some potential new local riding routes (or identify some longer routes for the future!) using Strava Segments, but also see how long it took riders to complete said route, giving you some useful targets to work towards.
The other great feature is full fitness tracking and a training calendar, free of charge. This means you can log all results from particular rides and sessions, then check that you're headed in the right direction, or at least making small improvements. This can be great for adding some motivation to your training sessions by setting out goals. You'll also pick up Strava trophies and badges when you complete certain milestones!
Garmin Connect
If you've got a Garmin bike computer (if you don't, check out the next section to see why it's a great investment), then the Garmin Connect app is a must have. As well as integrating with apps like Strava, Garmin Connect includes similar tracking and calendar features to help you make improvements and ultimately get fitter. Connect to Garmin cycle computers via Bluetooth, your phone or smart device acts as a display for information gathered in your ride, so you can start analysing your rides.
Relive
One of the coolest cycling apps that is definitely growing in popularity is Relive. Pulling data from rides using either Strava or Garmin Connect, Relive plays back your ride on a 3D map, showing heart rate, speed, and power data if you've got a power meter. This allows you to see which parts of the ride were hardest, or where the majority of time was lost or made up, helping to make it clear where improvements need to be made next time.
Best cycle computers
If you haven't already got even a basic cycling computer, then you need to get on board! Cycling computers can change the way you ride completely, with tonnes of features packed into the latest models. Whether it's displaying your heart rate when used with a chest sensor, or giving you a gentle reminder that you're approaching your PB, cycle computers often act as the interface for your ride, providing a snapshot of how things are going.
One of the key features of modern cycling computers is GPS connectivity, which plays a huge role when it comes figuring out ride distances and speeds. The other benefit is that many cycling computers now take on the role of the 'bike sat nav', providing turn-by-turn directions or an overview of the route ahead.
Cycle computers can also act as a hub for other smart cycling accessories, such as cadence and power meters, collating data and feeding it into your post-ride report. Most cycle computers now come with a whole host of analysis tools in the form of smartphone apps, so you can get a breakdown of your ride without having to break out the pen, paper and calculator.
Garmin Edge 1030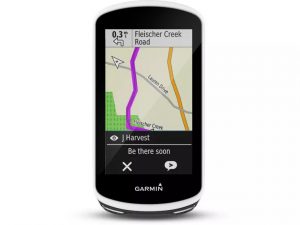 One of the industry leaders in the world of cycle computers is Garmin, and their selection of cycle computers are at the very forefront of smart cycling and automated performance measurement. The absolute cream of the crop and our pick for best cycling computer at the moment is the Garmin Edge 1030.
This beast of a cycle computer does all of the standard stuff like speed measurement and timing, but in a much more in-depth way then you've ever seen. Every ride is logged, so you can bring up all of your rides and compare them however you want to, which is ideal for seeing if you're headed in the right direction in terms of fitness and training. The Edge 1030 is also fully compatible with a massive range of power meters and cadence sensors, so you can get much more reliable power output data that compliments your array of built-in performance measurement tools.
Then there's the mapping and navigation. Garmin cycle computers come with pre-loaded maps, so you can just choose a local route and start cycling, but it's also possible to use the ever popular Strava via a smartphone to identify other routes for now and in the future.
One of our favourite features however is rider-to-rider messaging, which means you can message friends who also have a Garmin cycle computer to see how their ride is going.
If your budget doesn't stretch to the high-calibre 1030, then the Garmin Edge 830 is worth a look.
Garmin Edge 830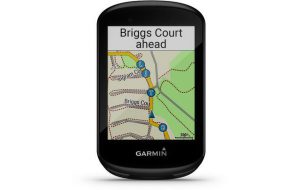 The Garmin Edge 830 GPS Cycle Computer has a multitude of features. These include seeing how heat and altitude affect your performance (and how much more of a climb you still have to go), providing advanced navigation capabilities with on and off-road maps and giving you all the stats of your ride. The device also features a 2.6" colour touchscreen display and a battery life of up to 20 hours.
And that's not all. The cycling safety features include a new bike alarm, group messaging and tracking, sensors to let you keep tabs on your heart rate, incident detection, and compatibility with Varia™ rearview radar and lights so that you can see and be seen.
Simply attach the Garmin Edge to your bike handlebars and off you go!
Best smart helmets
A bike helmet's primary job is to prevent head injuries in the unfortunate event of an accident. However, advances in technology mean that it isn't just the EPS shell of the helmet that can protect the rider now. In recent years the humble bike helmet has evolved to offer smart capabilities that can give cyclists added security and confidence when out on their bike.
Livall BH60SE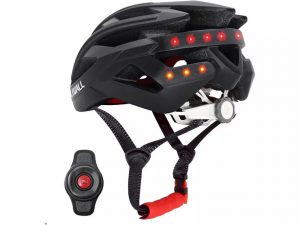 The Livall BH60SE Bluetooth Enabled Smart Helmet is a leading helmet in the world of smart technology with features such as built-in smartphone integration and speakers for hands-free phone calls. It is also possible to listen to music as the Bluetooth speakers sit above the ears and therefore allow ambient traffic noise to be heard at the same time.
The helmet offers an SOS alert system that will message a family member or friend your location in the event of an accident. There is also a sensor that can detect impacts and sudden deceleration to make sure that there are no false alarms, adding to that peace of mind.
In addition, the helmet features innovative rear-facing LED lights that not only offer up increased visibility in the flow of traffic, but also have an indication feature. When used in conjunction with your normal arm signals, these lights can give other road users a clear indication of your intention to change lane or direction.
Livall MTL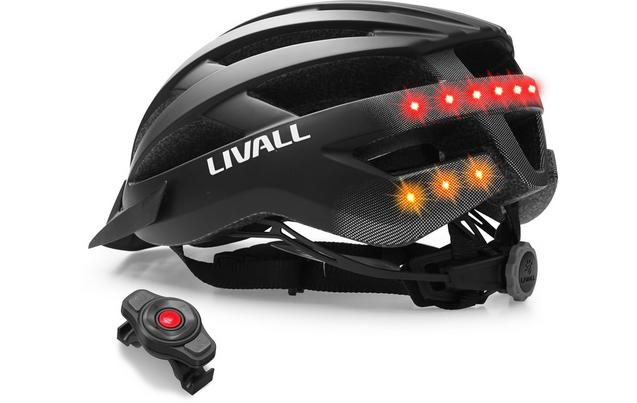 If your helmet budget is a little lower, then the Livall MTL is still an excellent option. You'll get the same SOS and lighting features, but this version is missing the hands-free phone call and music options, which makes it a bit more affordable for riders who are looking for both added safety and value for money.
Best power meters
Measuring your power output is a great way of seeing how efficiently you are cycling, and at which stages of the ride you're putting the most effort in. This makes it much easier to measure overall ride performance, see if you're attacking certain sections in the right gear, and to benchmark against previous rides.
Power meters can be fitted in multiple locations on your bike, but pedal and crank arm power meters are becoming very popular, thanks to the ability to change them out quickly to different bikes.
4iiii Precision Power Meter
One of our top cycling power meter picks is 4iiii's Precision Power Meter, a tiny 9 grams power meter than comes pre-installed on a choice of performance crank arms. Connecting to a smart device, this barely-noticeable power meter provides an in-depth picture of how much power you're putting into the pedals by measuring the strain on the crank arm itself, before converting this into understandable figures. Fitting and removing crank arms is pretty straightforward, making this a great option if you use different bikes for different types of ride.
Bear in mind that you'll need to connect your smart device and download a suitable app to be able to use smart power meters, but all of our power meters come with setup instructions and in some cases a dedicated app that can be used to collate and translate power output metrics.
Best cadence meters
Similarly to power meters, cadence measurement is all about seeing how quickly your wheels are turning and is an indicator of both speed and efficiency. Cadence meters allow cyclists to measure pedal strokes per minute, then analyse points in the ride where revolutions slowed down or sped up. This is especially handy if you're working on your fitness, as you'll be able to see if your cadence improves or gets more consistent as you build your muscle strength and cardio-vascular capabilities.
Halfords Cadence Sensor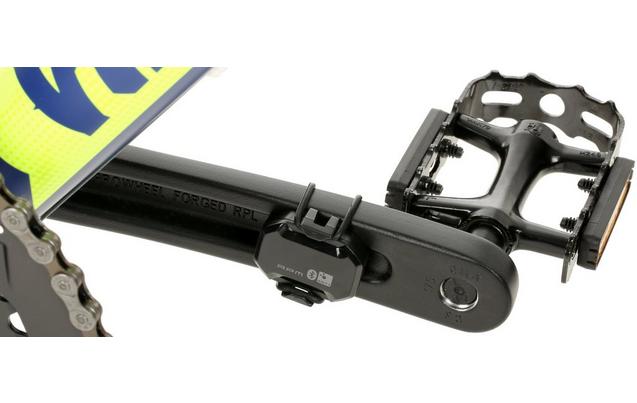 Our own Halfords Cadence Sensor fastens nicely out of the way onto your crank arm and collects the numbers as you enjoy your ride. There are no fiddly magnets or bits that need to be lined up, plus you can transfer it onto other bikes where needed. Once fitted, connect to your phone via Bluetooth and use a compatible app (Garmin Connect works nicely and is completely free to download) to see your results. It's also miles cheaper than it's closest rival and does pretty much the same job!
Garmin Edge Cadence Sensor 2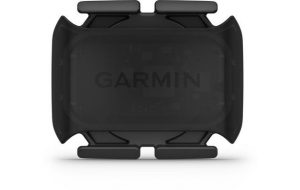 If you've been bitten by the Garmin bug and want a matching cadence sensor to go with your new Edge cycle computer, then check out the matching Garmin Edge Cadence Sensor 2. This also fastens in place on your crank arm and features ANT+ connectivity and Bluetooth Low Energy technology, which allows you to send your cadence data to apps, compatible devices and fitness equipment.
Best fitness watches
If you're one of the millions of people in the UK who has been measuring their cycling activity with a FitBit or something similar, then you're likely missing out on lots of information about your ride, as well as some great extra features that can be found within dedicated cycling smartwatches.
Fitness trackers and smartwatches aren't exactly new tech, but squeezing way more into a tiny screen on your arm is where the technology is moving. From Apple's new focus on more durable, waterproof and sport-proof watches to Samsung's increasingly impressive foray into the world of wearables, you can do way more than just tell the time. But what about us cyclists?
Polar Vantage V
Well, if you want something that's really going to blow your mind then it's got to be a Polar smartwatch. Designed for a huge range of sports, including cycling, Polar's range of smartwatches will help even the most infrequent riders to get way more out their techy timepiece.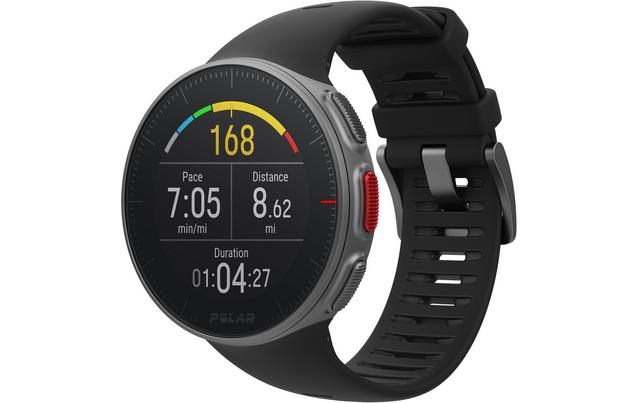 At the top of the tree, there's the Polar Vantage V. As well as the standard stuff like heart rate monitoring, step counting and time-telling, this monster smartwatch will also learn about your goals and tell you how close you are to achieving them with updates as frequently as you need them. You can also get full mapping once connected to a smartphone, as well as features like running power measurement without the need for foot sensors for when you're off the bike.
The big draw for cyclists is that the Polar Vantage V weighs just 68 grams, is completely weatherproof, and you'll get up to 40 hours from a single charge – impressive compared to clunkier sports smartwatches that don't last as long.
Nuband I Touch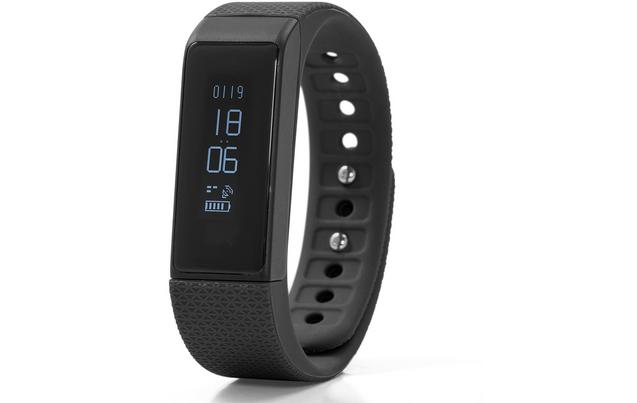 If you haven't got the cash to splash on a top-of-the-range smartwatch like the Polar Vantage V, then there's always the Nuband I Touch Fitness Tracker. For £50, you'll get a basic fitness tracker that measures how far you've cycled and how many calories you've burned, perfect if you aren't a cycling fanatic who needs to know exactly when your heart rate spiked on that last climb. You'll also be able to count steps, see sleep quality and read smartphone notifications on-screen.
Best cycling heart rate monitors
Although a smartwatch will do a decent job of measuring and tracking your heart rate, many cyclists still swear by a good old fashioned heart rate monitor for the most accurate readings. There are two options here: the classic chest-mounted heart monitor that fastens around you, or a band that sits around your arm in order to read your pulse.
Garmin HRM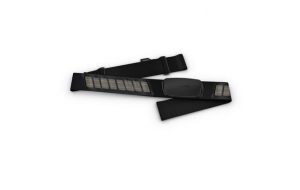 You can't go wrong with a Garmin HRM Dual trams Heart Rate Monitor if you'd prefer an out-of-sight heart monitor that fastens around your chest. This monitor transmits the data over Bluetooth Low Energy technology, meaning you can connect with training apps while sharing accurate heart rate data with your Garmin device. You can also connect to GPS watches and bike computers.
The battery life is impressive too, up to 3.5 years!
Scosche Rhythm Plus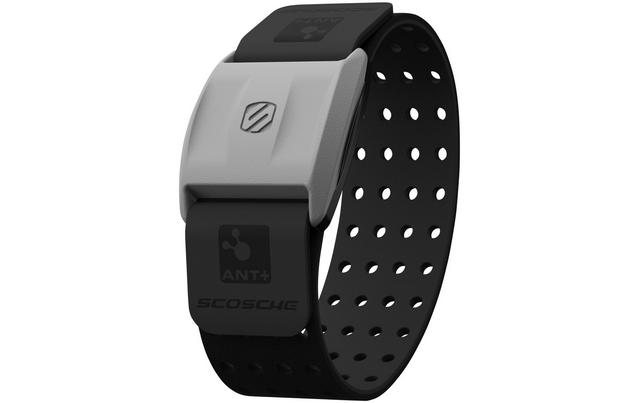 For a really impressive arm-mounted heart rate monitor, the Scosche Rhythm Plus Heart Rate Monitor is our top pick. This tactile bit of pulse-measuring kit is compatible with pretty much every smart cycling app, using Bluetooth and ANT+ to connect to your phone or tablet. The Rhythm Plus uses a variety of light types to get a much more accurate reading, and it's so light you'll forget you're wearing it, which is exactly what you want from any heart monitor.
Best smart bike lights
Gone are the days of clunky, heavy bike lights that need new AA batteries every few days. Step into the world of smart bike lights with the brilliant Garmin Varia range. Connecting to compatible Garmin Edge Cycle Computers, these smart bike lights can be flicked on or off with a tap of your smartphone (but don't worry, there are buttons too).
Garmin Varia 2 Radar Tail Light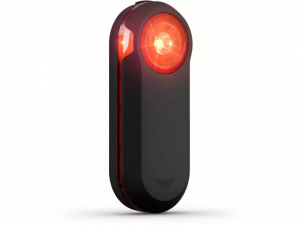 The impressive rear Garmin Varia 2 Radar Tail Light takes bike lights to the next level. Alongside a high-intensity USB-rechargeable light that lasts for up to 15 hours, there's also a built-in radar detector that gives riders a visual warning of cars approaching from the rear via the display of a compatible Garmin Edge Cycle Computer, as well as an audible warning if they get too close.
Best smart turbo trainers
A turbo trainer is a great option when our time outside is restricted or the weather's poor. Things have come a long way from the old fan or liquid-resistance trainers too, with smart turbo trainers that not only emulate hill climbing but also connect with your other tech to make things a bit more interesting.
Instead of staring blankly at the wall as you get your exercise fix, why not step into the 21st century by adding a screen into the equation? With the help of your smartphone, a smart TV and a virtual training app like Zwift, you can follow real-world rides (and even a few fantasy ones), virtual-reality style. From Tour de France stages to popular worldwide cycling routes, a smart turbo trainer will adjust the resistance to match what's happening on screen. For example, if you're attacking Alpe d'Huez, the resistance will match one of the world's toughest climbs, but on the way back down you can focus on downhill cycling between turns, which is much more exciting than having to imagine everything!
Elite Novo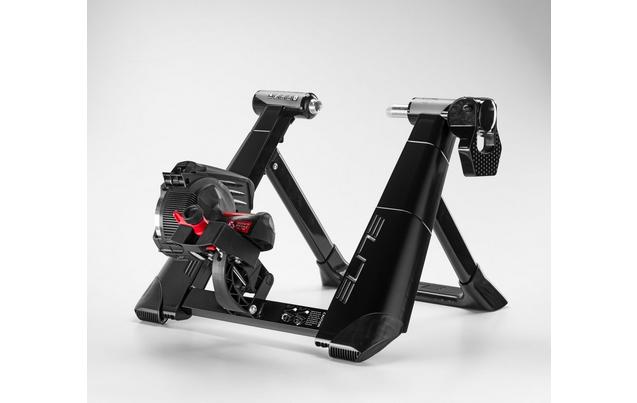 Getting a techy setup like this doesn't have to cost a fortune either. For a couple of hundred quid, the excellent entry-level Elite Novo Smart Turbo Trainer is fully compatible with apps like Zwift and is incredible easy to set up. You'll get simulated slopes up to 6%, elastogel rollers for reduced noise, as well as a 12-month subscription to the Elite My E-Training app, which allows users to upload their training rides directly into Strava.
Elite Zumo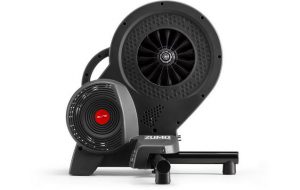 A fully smart interactive turbo trainer is the Elite Zumo Smart Interactive. Compatible with apps such as Zwift, it realistically simulates slopes up to 12%, measures your power to an accuracy of +/- 3% and has a maximum power of approx. 1100 watts. A great bit of kit to simulate all types of outdoor rides from within the four walls of your home!
While we don't know when things will get back to some kind of normal, investing in some top cycling tech now will help you to navigate this difficult time and stand you in good stead whatever your journey.