As we all get used to spending a little more time at home than we had planned, now could be the perfect time to show your car you care by installing an easy upgrade, restoring its fantastic finish and giving it a comprehensive clean. Here are some ideas to liven up your lockdown, and ensure your car is fit and ready when it's released back on to the roads.
Easy upgrades
Modern car interiors may feel like a sea of unbroken plastic, but they're actually as simple to work on as older models – which makes them marvellous for modifications and upgrades. Here are some easy improvements that any car owner should be able to manage on the driveway.
Install a dashcam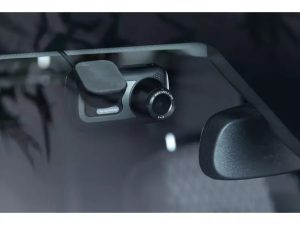 Dashcams are an increasingly popular add-on among safety-conscious drivers who welcome an additional pair of eyes on the road. Linked to your car's electrical system, via a 12v plug in, or hardwired into the car itself, a dash cam captures and records everything it sees. They can provide crucial information and evidence if you witness an incident or are involved in an accident.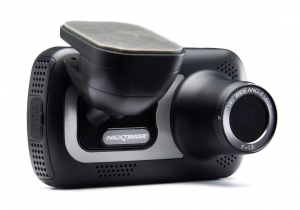 Modern recording devices like the Nextbase 522 come with an Intelligent Parking Mode that will switch the camera on if the parked vehicle is bumped or jolted. Perfect if your car is parked on the road for long stretches at the moment. The camera will automatically capture up to 30 seconds of footage and send it to your smartphone.
If you're not sure what make and model to choose from, our detailed dashcam buyer's guide, describes and compares the features of various models.
Supercharge your stereo
An upgraded car stereo can give you so many extra features, and a nifty navigation panel to guide the way! It's never been cheaper to swap out your standard stereo and replace it with a feature-packed modern entertainment unit like the Kenwood DMX7017.
If you're searching for a simple, seamless connection between your mobile phone and your stereo, choose an Apple CarPlay and Android Auto enabled model. It's simple to link your phone to the radio, so you can share music, make and take calls and use the detailed GPS navigation available on our phones.
You can learn more about the latest in-car-entertainment in our car stereo buyer's guide. To fit your car stereo, you may need to do some work to ensure the space is right. At Halfords, we carry a massive range of car stereo fitting accessories, including harness adaptors, fascia adaptors, stereo release keys and fitting kits. In fact, we've got everything you need to do the job correctly – you'll just need to supply the car and the elbow grease.
Replace your speakers
When it comes to speakers, it's all about the sound quality. If you're upgrading your ICE, you'll need a decent set of speakers to do it justice. It's not just about being louder, good quality speakers will deliver a much better sound and listening experience – so you'll get to enjoy booming bass and crisp quality like never before.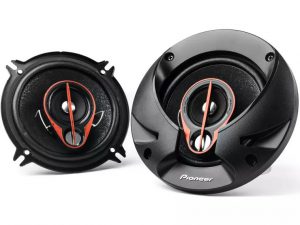 Modern speakers deliver incredible performance without a huge price tag. The Pioneer TS-R1350s speakers will literally blow your standard car speakers away, which is why this low-cost mod is so popular.
If you're thinking about changing your car's speakers, our car speakers buyer's guide is a great place to start on the road to audio perfection.
Fit a reversing camera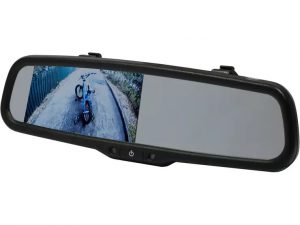 One of the challenges of having everyone at home is finding a parking space on our packed streets, and when you do, it's likely to be a squeeze! A reversing camera, like the Echo Master Dynamic Kit, will provide a view of the road behind you, to clearly show you if you're getting a little too close to any other parked vehicles. Reversing cameras are also useful if you're attempting a tricky manoeuvre in a tight space, like a three-point turn in a car park.
Our reversing camera buyer's guide includes essential information you'll need to select and fit a reversing camera. Buying and installing your own reversing camera is an awful lot cheaper than the cost of a claim and the increase in premiums you may experience in the unfortunate event of a reversing accident.
Restore a fantastic finish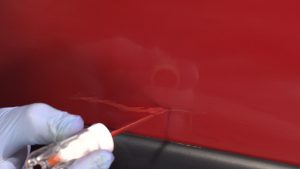 Scratches, chips and even dents can all be tackled at home on the driveway with the right products, equipment and attitude. Your car's finish is made up many layers of hard-wearing paint that should withstand many years, but it may need a helping hand every now and again. Our experts have written a guide on how to repair minor damage, chips and scratches, with step-by-step instructions and a video to guide you through the process.
If you're up for the job, we've got a huge range of car restoration products, including scratch removal kits and touch-up kits.
Comprehensive clean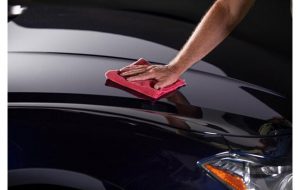 From beaten up bangers to street-legal supercars, every motor can benefit from a comprehensive clean every now and again. Learn how the professionals approach the job with our guide packed full of useful car cleaning tips.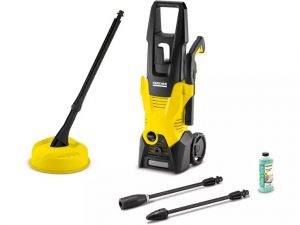 Sadly, there are no shortcuts to a fantastic shine or awe-inspiring interior, but investing in high-quality products is a good start. The brand new Karcher K3 is the latest in a long line of powerful jet washers that will banish dirt and grime from your vehicle. Paired with a special car cleaner like Demon Foam, together they're a professional partnership that will deliver excellent results.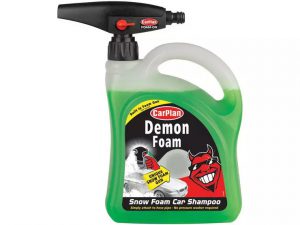 Once you've banished the dirt, it's time for a wax and polish to seal the deal, protecting and preserving your car's finish. If you know about car cleaning, you may have heard of ceramic car cleaning products. For those who don't know, you can learn more about the science of cleaning in our in-depth guide to the features and benefits of ceramic car cleaning materials.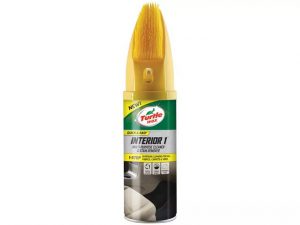 Show you love your car inside and out with a clean of all fabrics, carpets and vinyl. Reviewers are raving about the new Turtlewax Interior 1 Cleaner, which will destroy stains and odours. It's also anti-bacterial, and will remove any bacteria it comes into contact with.
We don't know when we will all be free to drive again, but at some point we will. Spend some time and invest a little in your car and it will be ready and waiting for you, wherever your journey takes you.