If you've already found the perfect bike, then well done, you're more organised than many others out there! Next, you'll definitely need some essentials to go with said bike – and they make excellent gifts. Here's out definitive guide to choosing the best kids' bike accessories for all ages.
Helmet
Helmets are an essential bit of kit and we wouldn't recommend buying a new bike without one. Luckily, even for the most fashion conscious and picky kids, we've got a massive selection of shapes, sizes, colours, designs and themes to choose from.
For younger kids, something fun and vibrant is a great choice. Our Polka Dot Toddler Bike Helmet is just that, featuring a colourful spotty design against a white background. With removable pads to add comfort and six ventilation spots to keep little heads cool, this is an ideal first helmet for any child.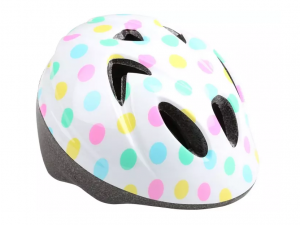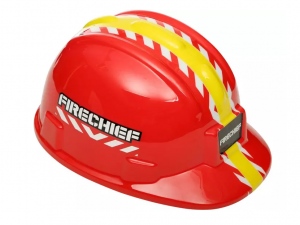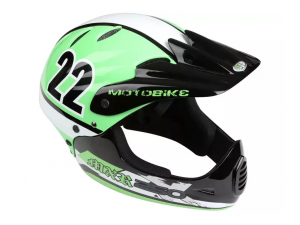 Maybe you've got a budding firefighter on your hands? Then look no further than the Apollo Firechief Kids' Bike Helmet. This classic themed option matches perfectly with the Apollo Firechief Kids' Bike and accessories, allowing your little one to truly take on the role of firechief and ride to the rescue!
The Motobike MXR250 Full Face Kids' Bike Helmet in green is perfect for the little daredevils out there. Your kid will love the cool look of the helmet, while you'll love how it'll keep them safe while they're out and about.
Like all the kids' bike accessories in this list, the MXR250 is also eligible for free home delivery.
Fun accessories
Accessories can enhance your kid's bike and let their personality shine through – and we've got lots to choose from! First up is the Apollo Police Patrol/Firechief Kids' Bike Siren, which will really allow your child to get into the role of police officer or firefighter by flicking on their very own emergency siren.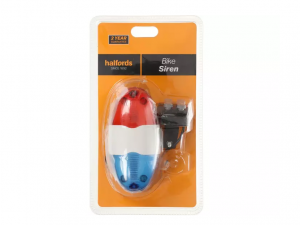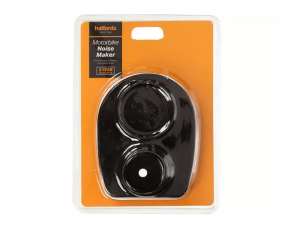 For the motorbike lovers, we've got the Halfords Essentials Kids' Motorbike Noise Maker. Attach it to their handlebars and your kids will be able to rev their bike and make it growl like a real motorbike!
Riding alone is never as much fun as riding with friends, so make sure your kid can take a pal along on their journey. The Kids' Bike Dolly Carrier Seat is easy to fit on almost any bike and even has little shoulder straps to keep teddy or dolly safe as they ride along.

Basket
Carrying vital equipment such as pens, colouring books and snacks can be difficult on a bike, but baskets make life a lot easier. Our Plastic Woven Bike Basket will attach neatly onto the front of your child's bike and give them the extra storage space they need.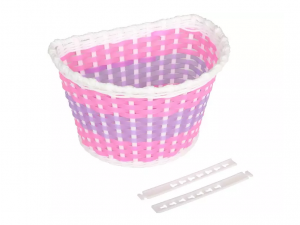 Pads and gloves
Protecting curious little fingers, errant elbows and knobbly knees is essential when your kids are out and about, particularly if they like throwing themselves into new adventures.
Keep the theme going with our fun Apollo Firechief Kids' Bike Pads, or mix it up with our X-Rated Pad Set. This set contains knee, elbow and wrist pads that have an easy, slip-on design and soft, elasticated fabric. Perfect for kids learning to ride and kids practicing tricks alike!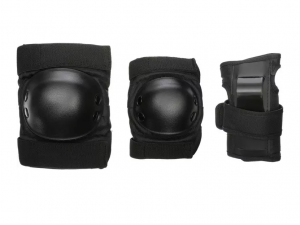 For those precious fingers, we've got the Halfords Essentials Triangle Junior Bike Mitts in orange. Featuring a funky design and Velcro straps for a snug fit, these padded gloves are soft and protective.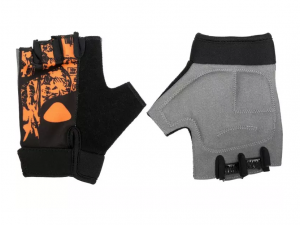 Bells and horns
Teaching kids to make others aware of their presence is a step in the right direction when it comes to cycling proficiency, so make sure their bike has a bell or a horn. (Although their new bike will have a bell included as standard if you buy from Halfords, you can always get something a bit more exciting.)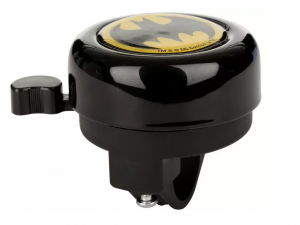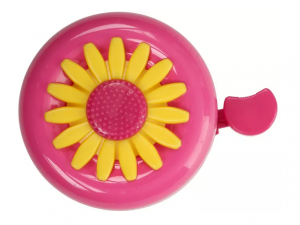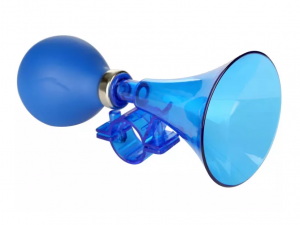 Our Batman Kids' Bike Bell is a best-seller for kids of all ages, including a few big kids who should probably know better! Or if it's brighter colours you're looking for then check out our Halfords Essential Kids' Blower Bike Bell or our Halfords Essentials Kids' Bike Horn.
Lights
Just like helmets and bells, lights should be fitted on every kids' bike, even if they're only ever ridden on sunny days. Lights give other road and pavement users a better chance of seeing your child, plus they'll be able to see where they're going on dull days or at dusk on the way home from school in winter.
Our Halfords Silicon Bike Lights come in a range of colours, can clip on pretty much anywhere and last an amazing eight hours before they'll need a recharge.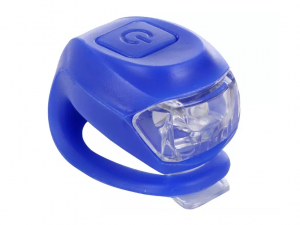 As Christmas is swiftly approaching, why not add some valve caps or spoke lights that will turn their wheels into glowing discs of light as they cycle?
---
Now that you've got some accessory ideas, it's time to go and get that bike (if you haven't already!). You can find out full range of kids' bikes and kids' bike accessories online, and we've also got some great advice in our Kids' Bike Buyer's Guide.