When summer arrives and it's a glorious sunny day, there's nothing better than heading out for a ride – until you realise that you've forgotten a few bits that could have made the ride even better!
We want to help you make the most of your outdoor adventures and avoid having to cut rides short because you didn't have what you needed. To help, we've pulled together a selection of must-have cycling accessories.
Having the right storage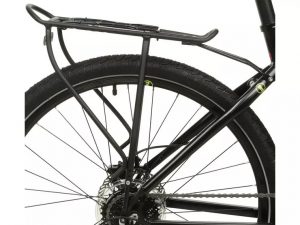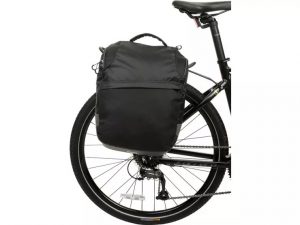 Bikes aren't known for their storage space, so you'll need to add a few accessories if you want to carry more than your rucksack. Our Halfords Core Disc Brake Pannier Rack is compatible with all types of brakes and fits on to the eyelets already built into the rear of your bike frame. It's lightweight, can carry up 25kg, and when combined with the Halfords Core Pannier Bag, you can protect your belongings from any road spray.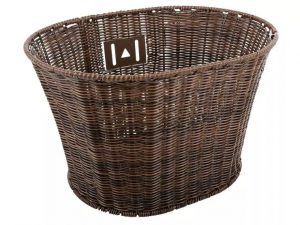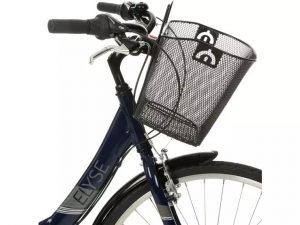 For smaller loads, you can carry your things in style with the Pendleton Wicker Style Front Basket, which can carry 14 litres and up to 4.5kg. If you're happy with a more functional option, the Halfords Wire Bike Basket is a great choice with its strong structure and quick-release mount, making it easy to carry on and off the bike.
Packing the essentials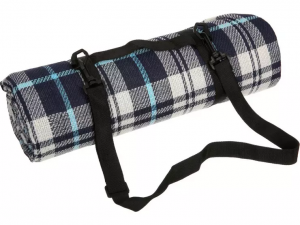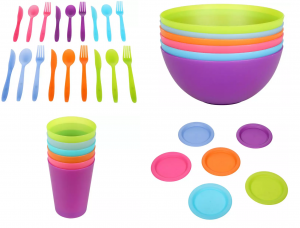 Once you've found your perfect spot, the Halfords Waterproof Tartan Picnic Blanket XL will give you lots of space to relax after your ride. Plus with our Rainbow range of cutlery, bowls, plates and tumblers, you'll have plenty of choice for a colourful lunch!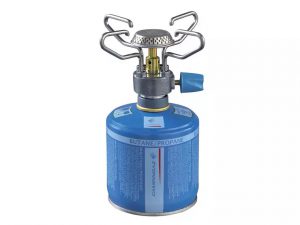 If you fancy a hot cup of tea or coffee, then a micro gas stove like the Campingaz Bleuet Micro Plus is the perfect portable solution. Or you could go all out with the Halfords Complete Cookset Pack which has a stove, pans, and utensils all contained in an easy-to-carry rucksack.
Stay connected on the move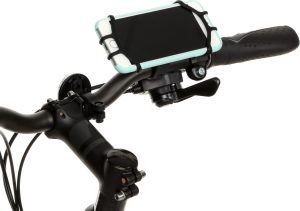 Once you're on the road, you don't want to keep stopping to pull out your phone to check where you are or what time it is. Instead, fix a Halfords Phone Mount to your handlebars and you can easily see your screen while cycling for easy navigation. You could also go for the Halfords Toptube Phone Bag to protect your phone from spray and any surprise showers while gaining some extra storage room.
Keeping track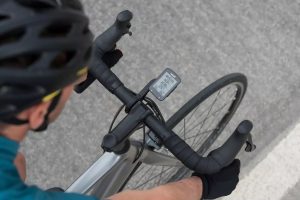 If you're all about monitoring and tracking your progress, be it distance or fitness, then we've got the latest cycling tech to help. The Garmin Edge 530 Cycle Computer gives you access to a variety of routes for a customizable riding experience. Simply pick the perfect route with the help of Garmin Cycle Maps, and stay in touch with other riders through its GroupTrack function. And if tracking yourself is just as important as tracking your route, the Halfords Heart Rate Monitor & Chest Strap allows you to keep an eye on your fitness levels by accurately monitoring your heart rate while you're cycling.
Maintenance while you're out and about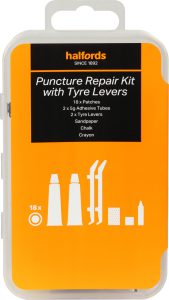 Looking after your bike is as important as looking after yourself if you want to get the most out of your ride. Carrying the right necessary tools and maintenance kit is the best way to ensure you stay on two wheels. We have a range of Hand Pumps that you can fix to your bike or pop in your pannier bag to keep your tyres topped up all day long. It's a good idea to never leave the house without a puncture repair kit, and the Halfords Essentials Puncture Repair Kit with Tyre Levers  has everything you need to deal with any deflating tyres. Combine this with the Halfords Essential 8 Function Multi Tool and you'll be able to cope with most common cycling mishaps.
Long-distance adventures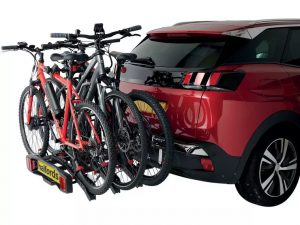 If you're planning on travelling a little further afield for the day or exploring a new area, your trip may involve a car journey to get there. Our bike racks give you the freedom to head out to wherever you choose with your bikes safely stowed. The Saris Bones EX3 Boot Mounted Bike Rack is the strongest frame on the market with a clean, sleek look, and is capable of carrying up to three bikes – just be sure to check that it fits your vehicle first. For heavier models such as e-bikes or mountain bikes, the Halfords Advanced 3 Bike Towbar Mounted Bike Rack is an excellent choice as it tows up to three bikes securely behind your car.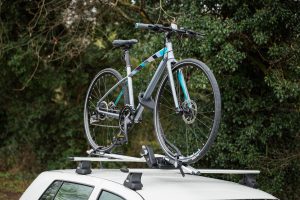 If you prefer to go down the roof-mounted route, then the Thule ProRide 598 Roof Mounted Bike Rack is ideal, with a torque indicator to prevent overtightening, and a uniquely designed frame holder and wheel tray to automatically position your bike. The best part is, no tools are required to fit it!
---
Now all that's left to do is enjoy the ride, breathe in the fresh air and relax in nature. Have fun!
For lots more cycling must-haves, head over to Halfords.com. Or for advice on everything two-wheeled, visit our cycling help and advice guides which have information for new and experienced cyclists alike.