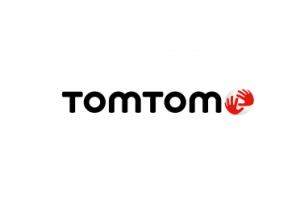 Road trip itinerary? Check. That holiday feeling? Double check. Now it's time to make sure you've packed the essentials before you get out on the open road this summer. From sun cream to sat nav, this list has got you covered.
Snacks and drinks
Keeping your car a hanger-free zone has got to be first priority. Pack a small cooler filled with everyone's favourites or pre-prepare a picnic you can tuck into at a scenic stop along the way. Don't worry if you can't pack enough food for the whole journey. Make restocking it a fun activity by looking out for local specialities along the route. Whether it's Bara brith fruit loaf in Wales, Eccles cakes in north-west England or shortbread in Scotland, make your journey a culinary tour. On a long journey, hydration is key too. Pack extra bottles of water in case of traffic or breakdowns.
Ginger biscuits and car sickness remedies
Speaking of snacks, ginger biscuits aren't only delicious, they're also a great natural remedy for soothing car sickness so keep a supply to hand. If any of your passengers suffer from more intense car sickness, make sure you've got tablets or bands packed.
Wet wipes and tissues
Biscuits and snacks = sticky fingers! Have some eco-friendly wet wipes within reach to freshen up, as well as a pack of tissues handy for sniffles or allergies.
Chargers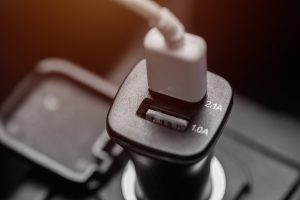 Solar powered, USB or battery pack, remember to bring along whatever portable power sources you have! With devices the secret to keeping passengers entertained and your journey on track, a couple of spare batteries and vehicle-friendly chargers are a must.
Protection from the elements
We're talking sunglasses, sun cream, insect repellent, an umbrella and a raincoat. Put on a layer of sun cream before you set off (yes, you can get sunburn while driving!) and make sure you have your shades nearby for the changing sun.
Sat nav
Some of the silliest arguments start over disagreements about directions. That's no fun way to start a holiday! Keep arguments to a minimum and make sure you get to your destination quickly and smoothly with a TomTom sat nav. Preloaded with Points of Interest, TomTom sat navs make discovering sites and idyllic stop-offs along your route easy too.
Travel documents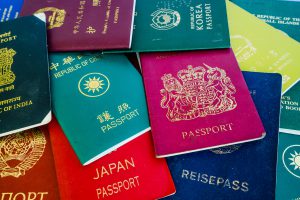 No matter how far you're going, having essential documents with you is always smart. Pack a small folder with your passport, driver's license, vehicle insurance and breakdown cover.
A pillow and blanket
If you're travelling with kids, a couple of comfy blankets will be well-received. And hey, if you and your travel companions are dividing up the driving, take a nap whenever it's not your turn behind the wheel to regain some energy.
Spare change
Although card or digital transactions are generally the norm now, having a pot of spare change for car parks or tolls is always handy.
Road trip playlist 
Before you set off, get everyone travelling to share their favourite singalong tracks in a collaborative playlist. Run out of time? No problem, with the help of our community of TomTom drivers, we've put together our very own RoadTrip Spotify Playlist that will get energies up and everyone singing. If you're more into podcasts or audiobooks, find one that will have everyone engrossed.
Toys and tech
Let's face it, even adults get irritable after too many hours spent in the car. If you're travelling with kids, expect a few grizzly moments and, when they arise, have their favourite TV show or movie ready to play on a tablet. For babies and toddlers, toys are a great distraction. Just make sure to attach them to their car seat so they can be easily retrieved.
Hand sanitiser and washable face masks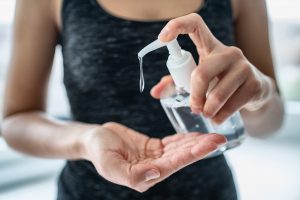 You'll need these along the drive at any pit-stops you make and on the holiday itself. Make sure you have plenty of both to ensure you're well-equipped to make the most of whatever you end up doing during your trip.
---
TomTom is here for all your long journey needs and you can find a great selection of Tom Tom sat navs at Halfords.com. We'd love to see what you get up to on your adventures, so take some photos and share them with us by using #ReadyFor on Instagram and Twitter @Halfords_UK.