With the weather getting warmer and summer in sight, many of us are starting to plan our next getaway adventure. But where to go? There are so many amazing drives and destinations here in the UK that it's hard to choose, so here are a couple of our favourites, along with our top tips on how to make sure you get there safely and comfortably.
Kendal to Keswick, Lake District, England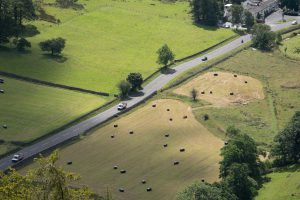 Stretching across 30 miles of the Lake District National Park, the route from Kendal to Keswick isn't one to be missed. This stunningly scenic journey follows the A591, and although it should only take around an hour, you won't want to rush through.
Kendal and Keswick are two of the Lake District's most popular towns, so they're well worth exploring at the start and end of your trip. In Kendal, you'll find the historic Kendal Castle which has defined the town's skyline since the 13th century, while Keswick's Market Square and surrounding parks are sure to keep you entertained.
Between the two towns, you'll pass the stunning Lake Windermere – it's England's largest lake at 10.5 miles long and a big draw for tourists. Even if you don't stop off to enjoy the lakeside activities, you'll be treated to some spectacular sights as you drive past.
Beyond the lake, you'll pass through the village of Grasmere, famously the home of William Wordsworth, and before dropping down the pass from Dunmail Raise to see Thirlmere reservoir. This huge body of water was created over a hundred years ago when two smaller lakes and a hamlet were drowned by the building of a dam at the northern end of the valley.
The Causeway Coastal Route, Northern Ireland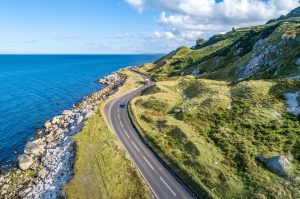 A short hop across the Irish Sea will bring you to the Causeway Coastal Route in Northern Ireland. This 120-mile route encompasses some of the country's top tourist attractions and combines them with stunning scenery to create a trip you won't soon forget.
The journey begins in Belfast, where you can visit the world's largest Titanic visitor experience, Ulster Museum and Belfast Castle. Then it's time to head north along the coast, where you can stop off at The Gobbins coastal walk and the Glens of Antrim to get closer to nature before reaching the famous Giant's Causeway. Consisting of 40,000 interlocking basalt columns, the causeway is one of the most recognisable places in the UK (if not the world!) and well worth a visit.
The final stops on this 3-5 day journey include Dunlace Castle and Derry (otherwise known as Londonderry), which is the second largest city in the country and rich with history. The perfect end to a wonderful trip!
North Coast 500, Scotland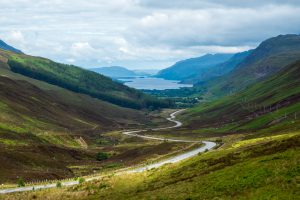 As the name suggests, the North Coast 500 in Scotland is a 500-mile (516 to be exact) journey around the north of this beautiful country. While this might sound like a lot, it'll take you to some amazing destinations and is considered the UK equivalent of America's famous Route 66 – so prepare for something special.
The circular route begins and ends in Inverness, and covers a whopping number of beautiful vistas, picture-perfect landscapes and tourist attractions during its 500 miles. You'll work your way around the Scottish coastline up to John O'Groats, at the northernmost point of mainland UK, passing by places like Cape Wrath and the stunning white sands of Balnakeil Beach along the way. There's also Smoo Cave, a mystical limestone sea cave to explore, along with the historic Dunrobin and Ardvreck Castles.
So many places to visit; so little time! Visit Scotland has put together some action-packed itineraries for food lovers, campers, action adventurers and more, so be sure to check them out to get the most out of what's at least a 5-7 day trip.
The Abergwesyn Pass, Mid Wales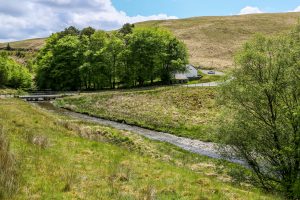 Our last stop is Wales and, more specifically, the hair-raising Abergwesyn Pass. At around 20 miles, this is the shortest of our trips, but it more than compensates for that with its jaw-dropping views and pure driving pleasure.
It's a single track the whole way from Llanwrtyd Wells to Tregaron, through the heart of the Cambrian Mountains past rugged hills, trickling streams, and dense pine forests. There are a few hamlets and villages along the way – and Soar y Mynydd, Wales' most remote chapel – but for the most part you'll feel completely alone with nature.
Around halfway through, you'll reach Devil's Staircase. This aptly named series of rising hairpin bends reaches a maximum gradient of over 20% and makes for a truly thrilling drive. The road is considerably narrow and twisty in places, so you'll need to be paying close attention, but it's well worth it for the stunning scenery and exciting route.
Before you go
No one wants to set off on their getaway only to break down five minutes up the road. That's why we'd always recommend taking care of the basics before you set out to make sure that your car's in top condition and that you've got the necessary essentials on hand in the event of an unexpected breakdown.
Car checks
First, check that your MOT and service are up to date (and if they're not, get them booked in quickly!). Next, why not take advantage of our 10-Point Car Check, which you can get for free with a Halfords Motoring Club membership? It's a great way of getting a second opinion on the key areas of your car like your tyres and battery.
Or if there's a particular area that you're concerned about, then one of our free car checks could be just what you're looking for.
Breakdown essentials
In terms of breakdown essentials, our must-haves are a tyre inflator, a puncture repair product and a motorist first aid kit. Products like these can help you get back on the road (or to your nearest garage, so they can give you a helping hand). When you're stocking up, a Premium Motoring Club membership will also get you 5% off all your motoring essentials, every time you shop.
In-car tech
Finally, particularly given the length of some of these amazing trips, it's worth having a little think about your in-car tech options. A sat nav will help you to stay on track, a dash cam will give you added peace of mind when it comes to staying safe on the road and a stereo will give you a way to play that perfect road trip playlist. Sorted!
---
We hope you have a great time on any long-distance journeys or summer getaways you take this year! If you need any further motoring services or getaway essentials, then pop on over to Halfords and we'll be happy to help.