As the warm weather arrives, you'll want to be ready for whatever the summer throws at you. Before you set off for your summer staycation or a sunny afternoon road trip, make sure that your car is fully stocked with everything you'll need for your summer adventures.
1. Clothing for any weather
A UK summer isn't usually complete without the odd drop of rain, so keeping a couple of lightweight coats in your car is always a good idea. Storing one in the boot will also prove very useful if your car ever breaks down, or if you fancy a spontaneous cycling trip in the countryside.
Of course, some bright sunshine is always a possibility too, so be sure to keep some sunglasses to hand. Not only will they be useful for when you get out and explore, but on any particularly bright days you can avoid being dazzled by the sun while you're driving.
2. Sunshades
There's no worse feeling than getting into a swelteringly hot car after a long day of enjoying the sunshine. To keep your car cool on those warm summer days, a sunshade is the perfect accessory. The Halfords Essential Large Silver Sunshade sits across the inside of the front windscreen to reflect the sun's rays, significantly reducing the temperature inside your car. It also folds up for easy storage in the boot.
To keep the kids cool in the back seats, rear sunshades are a game changer. Easy to fit and remove in seconds, the Halfords Rear Window Sunshades allow you to open the car windows while shading from the sun so your little ones can feel the summer breeze without being too hot. Unlike traditional sun blinds, these shades are childproof, so there won't be any accidents during the journey.

3. Window vent guard
Many of us take our four-legged friends on our summer adventures, but it can be tricky to keep pets cool in a stuffy car if you're concerned about open windows. The RAC Window Vent Guard prevents your dog from jumping out whilst still allowing the air in, so you can wind the window down without worrying.
The guard is designed to provide optimum ventilation and safety for dogs when they are travelling in the car, and it's adjustable to fit to a variety of window sizes, so installation is quick and easy. Best of all, it folds down neatly to be stored away when you don't need it.
4. First aid kit
Summer is the perfect time to get outdoors and explore, but it's always a good idea to be prepared in case any of these adventures take a turn. Keep a compact first aid kit to hand for any bumps and bruises to make sure that everyone stays safe and to keep your summer road trip on track.
5. Picnic blanket
Summer often leads to a few spontaneous picnics, so why not keep a picnic blanket in the boot to make sure you're always ready to dine al fresco. This car essential can be used for late sunset picnics, stargazing at the park, or even play-time for the kids.
For portability and practicality, we recommend the Halfords Waterproof Tartan Picnic Blanket. Not only can it be rolled and easily transported, but it has a waterproof backing to cope with morning dew – or a summer shower – as well.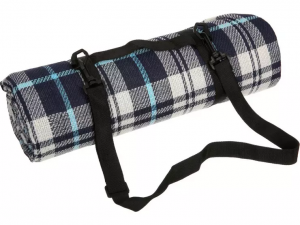 6. Coolbox
Another great addition to a spur-of-the-moment picnic, storing a coolbox in your boot is the perfect way to keep lunch or picnics cool when you're enjoying time outdoors. The Halfords 24 Litre 12V Electric Coolbox cools up to 18oc below the temperature of the air around the box, so your drinks and snacks will stay ice cold and refreshing. With cable storage in the lid and a rubberised carry handle, this coolbox is easy to transport and is the perfect size for keeping in the car.
Got a bit more room (or a particularly hungry family)? The Halfords 40 Litre Mains and 12V & 24V Electric Coolbox has a 40 litre capacity – that's the equivalent of 56 standard 330ml cans.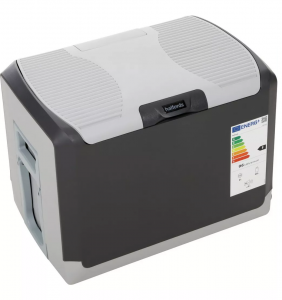 7. Motorised fan
While air conditioning is a great way to keep cool in the car, a breakdown may leave it out of order. Keeping a motorised handheld fan in the glovebox can be a lifesaver in the summer months, so that you can stay cool on the roadside.
It's also handy to have for travelling, since you can take it with you on a long walk or day-out to keep the heat at bay while you're away from the car.
Get ready for summer
As well as packing the essentials, it's also worth making sure that your car is ready for any summer journeys. On a long, sunny road trip, the last thing you want is faulty air conditioning. Luckily, you can get a free air con check at your local Halfords store, and it'll take under 15 minutes. If your air con system does need topping up, you can purchase everything you need in-store to recharge at home, or you can book in for our air con recharge service.
For added peace of mind, why not give your car a more thorough assessment? At Halfords, you can book a 10-Point Car Check, carried out by one of our experts and lasting just 30 minutes. We'll carry out 10 key checks to make sure that everything's working as it should to keep you moving this summer. We'll cover vital checks on the different areas of your vehicle, from your oil levels to your windscreen wipers, for just £15. Or, if you're a Halfords Motoring Club member, you can get a 10-point car check completely free.
Not joined the Motoring Club yet? Sign up now and join over 2 million customers already enjoying the amazing benefits and discounts that are designed to keep you moving, keep you safe and keep you saving.
---
Now that your car is fully stocked with all the essentials for the journeys ahead, there's nothing left to do except enjoy your summer travels.
You want to be road trip ready this summer, you want Halfords.