Staycation destination chosen? Check. Weather forecast looking okay? Check. Travel checklist all sorted? Well…
Okay, so we know that preparing for a trip isn't always the most exciting part of the journey. But put a bit of time into it and you'll be rewarded big time when you have everything you need to hand later on.
To help get you started, here's our ultimate staycation travel checklist.
Car check essentials
Nothing stops a staycation in its tracks like a car that won't start. This is an easy one to avoid thanks to our Free Road Ready Car Check. The service is available at all of our Halfords stores and autocentres, can be booked online, and takes roughly 30 minutes. It involves one of our trained technicians checking elements such as your wiper blades, car battery, tyre pressure, oil levels and more – all for free!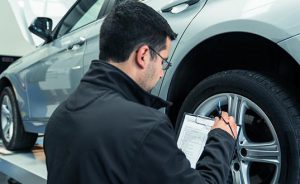 For even greater peace of mind, we've got our 30-point Car Safety Inspection at just £29.99. This can also be booked online, takes about an hour and is available at Halfords Autocentres across the UK. During the inspection, our technician will go over your vehicle from top to bottom, checking aspects such as your brakes, steering, suspension, tyres and more. If any faults are detected, you'll be given a free no-obligation quote for the repairs.
Whatever option you choose, you'll be rewarded with a roadworthy car that you can trust to get you from home to staycation destination safely.
Emergency essentials
Despite our best efforts, punctures, breakdowns and little accidents can happen. Which is why it's so important to make sure that you've got your emergency essentials to hand when you set out on your journey.
For your car, that means starting with the AA Breakdown & Emergency Kit. This kit contains all the essentials you'll need in the event of a breakdown, including a car warning triangle, a tow rope and booster cables, a foot pump, hi-grip gloves and a weatherproof torch. Just pop it in the back or boot of your car and it'll be ready and waiting if you need it.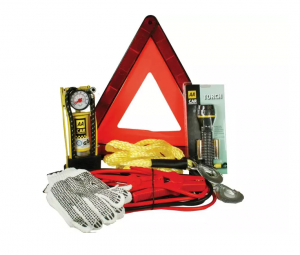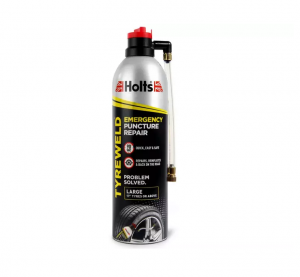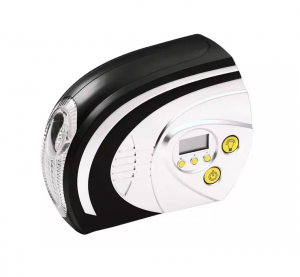 Holts Tyreweld 500ml is another must-have, providing a quick and easy solution if you find yourself with a puncture. Simply attach the product to the valve on your tyre and it'll do the hard work of inflating and sealing the puncture for you. You'll be back on the road and off to find a garage in minutes.
Or if it's tyre pressure that's the concern, then the Halfords Rapid Digital Tyre Inflator is for you. This handy tool has an inflation time of under three minutes and has an automatic cut-off to prevent over-inflation. The backlit digital display and torch element also mean it can work its magic during the day and at night.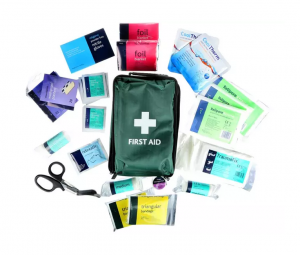 Our final emergency essential is a trusty first aid kit. The Halfords Motorists First Aid Kit includes 66 pieces and is the perfect antidote for little accidents.
The generous first aid bag contains dressings, wipes, blankets, gloves, a resuscitation device, bandages, universal shears, plasters and microporous tape. At less than £20.00, it really is a no-brainer to make this first aid kit a firm part of your staycation travel checklist.
Spacing-saving essentials
Bikes, bags, family, kids, tents, food… it's a lot to squeeze into one car. But outside of the car? Well, there's a whole heap of space there just waiting to be used.
Our first space-saving essential takes your bikes out of the equation by giving them their own place to hang out. Rear mounted bike racks like the Mistral 3 Bike sit on the rear of your car and tend to be the most cost-effective choice. The Mistral 3 Bike is quick and easy to install, while keeping your bikes safe and secure. It also folds down when not in use for simple storage.
Tow bar mounted racks like the Thule Xpress Pro 970 attach to your tow bar. Being basically at ground level makes the Thule Xpress Pro 970 easy to load, while rubber-coated frame holders keep your bikes firmly in place. It also folds flat when not in use and is compact enough that it can live in your car's boot.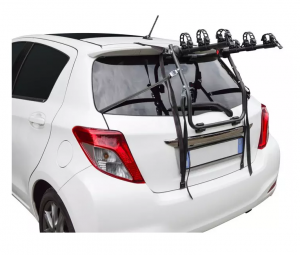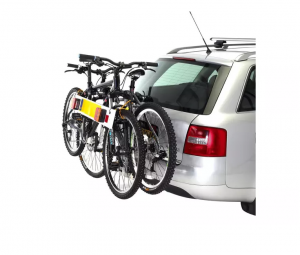 Finally, roof mounted racks like the Thule ProRide 591 turn your roof rack into a bike storage bay while leaving you with full access to your boot. The Thule ProRide 591 comes preassembled and has quick-release straps for convenient loading and unloading.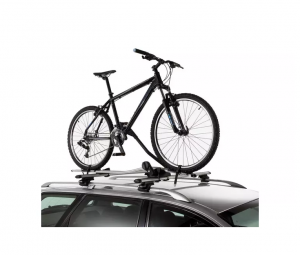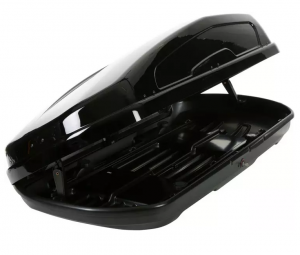 Another roof-based space saver is the humble roof box (make sure you've still got room for one if you've gone for a roof mounted bike rack!). The Halfords Advanced 470L Black Roof Box is our top pick here, offering a huge 470 Litres of space under a dual-side opening lid. The aerodynamic design reduces wind resistance and noise, and the pre-installed Power Grip mount system make installation a simple job.
If you'd like a hand with fitting any of these space-saving products, then our in-store colleagues will be happy to help from just £15.00. Simply pop down to your local Halfords for support.
In-car essentials
There are loads of in-car products out there that are designed to make journeys smoother, safer and just more fun.
In-car tech like dash cams make up our first entry, with the Nextbase 522GW heading the list. Not only does this dash cam do all the normal dash cam things and more, it also comes with Amazon Alexa installed. While you concentrate on driving, you can use your voice to stop/start recordings, transfer footage to your phone and even play music.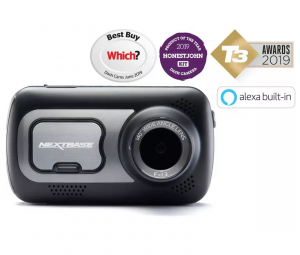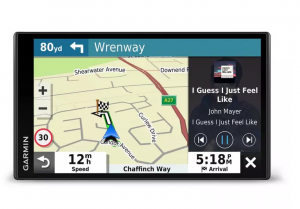 Another way to get Alexa into your car is via the Garmin Drivesmart 65. This sat nav features an easy-to-use GPS with a high-resolution display. Voice commands can do everything from checking the weather and traffic to getting directions and points of interest along your route. You can also pair the Garmin Drivesmart 65 with a compatible smartphone for hands-free calling. All while following clear directions to your destination!
Our technicians are available to safely fit all in-car tech, thanks to our new safety procedures and equipment. Select this option when you check out online or visit your local Halfords to find out more.
If those products were for the adults in the car, then our next one is for the kids. To stave off the inevitable "Are we there yet?", get your hands on our exclusive Nextbase Car 9 Dual 9" Portable In-Car DVD Players. Keep the kids entertained with the favourite DVDs and enjoy the supplied headphones when you want a bit of peace and quiet.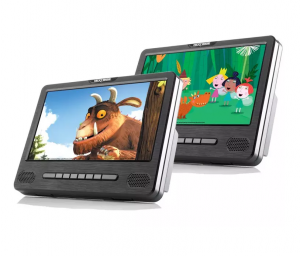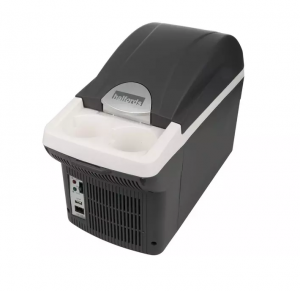 Alongside entertaining the kids, you'll probably want to pack some snacks for them to munch on. With the Halfords 8 Litre 12V In-Car Electric Coolbox, you get a convenient storage place that fits neatly on the middle rear seat, draws its power from a 12V charging plug, and keeps food and drinks cool even on hot days. There's even an inbuilt USB charger and a carry strap, so that the cool box can join you on your staycation once you leave your car behind.
Speaking of leaving your car behind, we're concluding this list by looking at how to keep your car safe if you're staycationing away from where you've parked. That brings us to the Disklok Steering Wheel Lock. Designed by one of the UK's most trusted car security brands, this lock has a unique design and exceptionally durable build materials.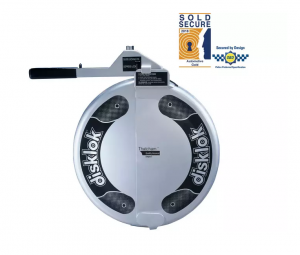 It's highly visible, easy to fit and remove with a key, anti-drill and anti-pick proof, and spins on attack to prevent the wheel from being turned. It's no surprise that the lock has a Gold Sold Secure rating and we think it's a great way to keep your car safe when you're out and about.
---
And with that, we're done! We hope you've found this list useful and that it helps you to prepare for the ultimate staycation. Share your snaps with us using #ReadyFor on Instagram and Twitter @Halfords_UK, and check out the full Halfords range at Halfords.com.
Halfords is here to get you where you want to be.