It's that time of year again! Less than two months to go until Christmas and the perfect time to bag yourself a bargain (or pick up an early Christmas present). Here are 10 of our favourite Black Friday deals to get you started.
1. 10% off a range of electric bikes
We've written loads about how great e-bikes are and now's your chance to experience this greatness for yourself, while making a neat saving at the same time.
The Pendleton Somerby-E Electric Hybrid Bike offers all the style of a traditional Pendleton Somerby with the added benefit of electrically-powered pedal assistance. It's step-through frame, rear pannier rack and deep padded saddle make it a particularly good choice for commuting, and it's got a range of 50 miles per charge so you can go further for longer.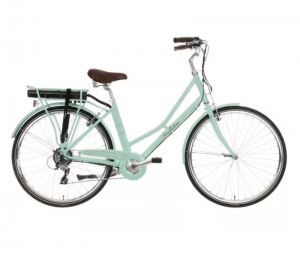 Or why not go for the best-selling Carrera Vengeance Electric Mountain Bike? A range of up to 40 miles, a lightweight frame and high-quality suspension mean you can enjoy those off-road trails with ease.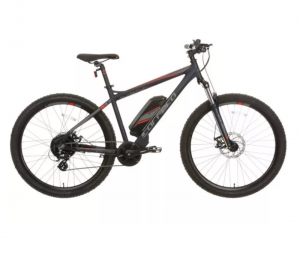 And finally, there's the Boardman HYB 8.9E Men's Hybrid Electric Bike. With features like the sophisticated Fazua Evation drive system, powerful hydraulic disc brakes, an integrated battery a lightweight frame and multiple assistance modes, the Boardman HYB 8.9E is leading the charge for premium electric bikes.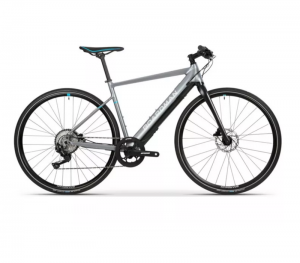 2. 30% off a range of Halfords metal storage
Show your garage some love this Black Friday (and bring some order to the chaos!) by adding some Halfords metal storage to the mix.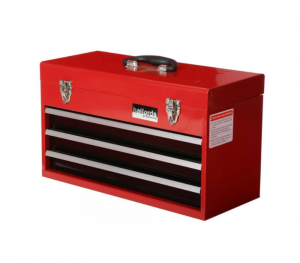 The Halfords 3-Drawer Metal Portable Tool Chest has been designed with the DIY enthusiast in mind, and comes with three handy drawers and a top compartment. The drawers support up to 9kg each and lock when the lid is closed, keeping all of your tools, fixtures and fittings safe. The heavy-duty comfort handle also makes the tool chest easy to move around, so you can have it to hand whenever you need it.
3. Over 20% off the Nextbase 320XR+ dash cam bundle
Ever wished you had another pair of eyes when you're behind the wheel? Well with a dash cam you can – and with the Nextbase 320XR+ Front and Rear Dash Cam Bundle you can have two! You'll never miss a moment with this great bundle, which not only gives you two cameras but also a handy 32GB SD card to store your footage on.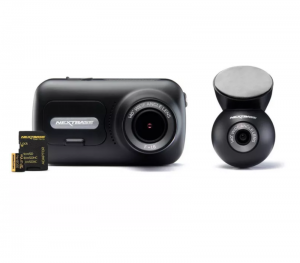 Together the front and rear dash cams provide great all-round protection on the roads, with 140 degree viewing angles and 1080p HD resolution. Intelligent Parking Mode also means the cameras will automatically start recording when they detect motion, so they'll even help to keep your car safe when you're parked.
4. Over 15% off the Xiaomi Mi 1S Electric Scooter
Electric scooters* have been growing in popularity lately and Xiaomi is a company that definitely knows a thing or two about how to build high quality models. The Xiaomi Mi 1S Electric Scooter offers a maximum range of 18.6 miles, a maximum speed of 15.5mph, a dual braking system, skid resistant and shock absorbing tyres, three speed modes and much more.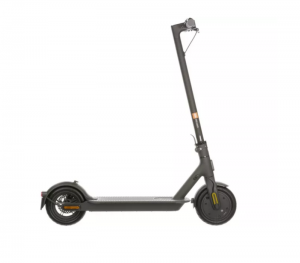 You can even connect your smartphone via Bluetooth to the Mi Home App to access a remote locking system, rider statistics and customise cruise control settings. So if you're looking for a way to have a two-wheeled adventure this winter, the Xiaomi Mi 1S could be right up you're street.
5. 40% off the Halfords Advanced 175-Piece Socket Set
If you're the kind of person who loves getting their hands on well-designed, high-quality tools – or you know someone who is – then you can't get much better than the Halfords Advanced 175-Piece Socket Set.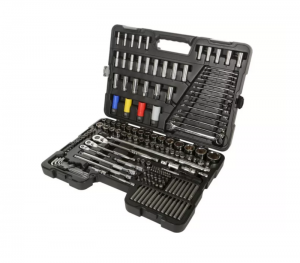 Halfords Advanced tools are designed by professionals to meet the everyday needs around your workshop or garage, and the 175-Piece Socket Set is no exception. 100-tooth ratchets, a full range of 6-point sockets, combination spanners and standard universal joints are just some of the pieces included in the set, giving you everything you need.
Best of all, all Halfords Advanced tools come with a lifetime guarantee so you know your investment will be protected!
6. Over 30% off the Nilfisk Core 125 Bike and Auto Pressure Washer
If you've never experienced the satisfaction that blasting dirt off your bike or car with a pressure washer can bring, then you're in for a treat this Black Friday.
The Nilfisk Core 125 Bike and Auto Pressure Washer is a lightweight, compact choice that handles basic cleaning tasks with ease. Just pick your nozzle of choice, set the power control level, and watch as the dirt and grime wash away.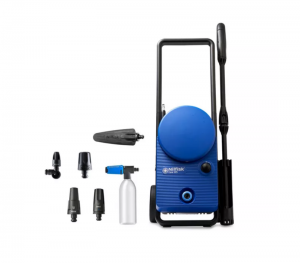 Everything stores neatly on the body of the pressure washer and the handle and wheels make it a breeze to move around – and store away after you're finished with your cleaning bonanza.
7. Up to 40% off a range of kids' stunt scooters
Help your kids to stand out from the crowd in the skate park with a new stunt scooter. There are lots of models to choose from, but two of our favourites have to be the Invert F2S Stunt Scooter and the Mongoose Stance Pro Stunt Scooter.
The Invert has an eye-catching jet fuel finish with matching neo-chrome wheels, a hi-ten 'T' bar with matching grips, a slick stack IHC headset and a rear flex brake. Meanwhile, the new 2021 model from Mongoose not only looks sleek but comes with a bigger hollow-box alloy deck, wider and taller Y-bars, and a new SCS threadless headset system and 4-bolt alloy clamp.
Whichever you choose, your kids will thank you for it this Black Friday (or Christmas)!
8. 30% off the Halfords Rear Low Mount 2-Bike Bike Rack
Looking to sneak in one last getaway before Christmas? Or making plans for an epic adventure next year? Then you'll probably want a bike rack along for the ride so you can transport your bikes in style.
Lightweight and compact, the Halfords Rear Low Mount 2-Bike Bike Rack is a great entry-level choice. It's been designed for regular use, so it's quick and simple to install and also folds away neatly for easy storage.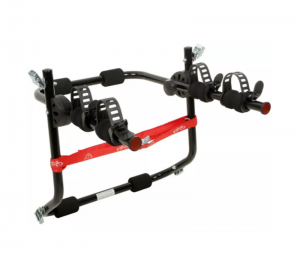 Just remember to check that your car can accommodate a rear bike rack by entering your registration number online before taking advantage of this amazing offer.
9. Over 25% of the TomTom Go Essential 5" Sat Nav
Never get lost again – and make a neat saving at the same time – with a sat nav from TomTom. This Black Friday, the TomTom Go Essential 5" Sat Nav gives you a lifetime of UK and Europe maps at your fingertips (and at a great price!).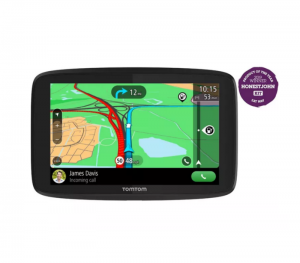 User-friendly and responsive, the TomTom Go Essential makes navigation a breeze. Other features include a lifetime of TomTom traffic info, voice control and hands-free calling to help you keep your eyes on the road, and a six-month speed camera trial. Perfect!
10. 25% off all Nextbase DVD players
Help to stave off hours of 'are we there yet?' on long car journeys with our final featured Black Friday deal.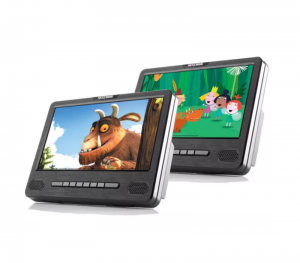 The Nextbase Car 9" Dual Portable In-Car DVD Players attach neatly to the back of the driver and passenger seats (thanks to the headrest mounts included in the box) and can provide hours of entertainment for little ones. They also come with headphones, so parents can get some much-needed peace and quiet at the same time!
---
So there you have it – a snapshot of some of our favourite Black Friday deals. For the full list of deals that we're offering this year, visit Halfords.com.
And if you'd like to spread the cost of your purchase this Black Friday or Christmas, then check out how you can pay later with Klarna.
We hope you have a great Black Friday!
Legal warning:
It's currently illegal to ride a privately owned e-scooter on a public road, pavement, cycle lane or bridleway. Privately owned e-scooters can only be ridden on private land with the permission on the landowner.
Customers should be aware that if they use a private e-scooter illegally, they could face a fine and penalty points on their licence, and the e-scooter could be impounded.