We've all been there: you think you've got plenty of time and then the evenings and weekends just slip away from you. Suddenly it's December, Christmas is bearing down and you're no closer to finding that perfect present.
Well, never fear! We've got you covered with our last-minute gift guide. From cycling and motoring to tech and workshop, here are our top picks for last minute gifts for under £100.
CYCLING
Bikehut Repair Stand
The Bikehut Repair Stand is the ideal solution for anyone who likes to get hands-on with their bike maintenance. The sturdy frame is portable, easy to assemble and easy to fold away. There's a handy tray to hold any tools and you can adjust the stand's height to fit your needs.
Camelbak M.U.L.E Hydration Pack 2020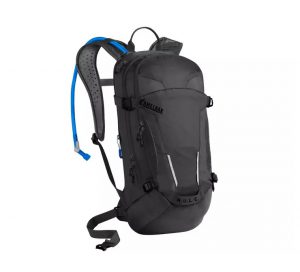 The iconic M.U.L.E hydration pack is sure to become any cyclist's new best friend. The perfect blend of cargo and hydration, the M.U.L.E is lightweight but big enough to carry three litres of water and a day's worth of snacks and gear. Air channels will help to keep backs cool, while there are a range of clever compartments to keep valuables safe.
MOTORING
Halfords 5-Piece Winter Kit
Okay, so we're a little bit biased, but we reckon that no motorist should be without a Halfords 5-Piece Winter Kit in their car. With pre-icer, de-icer, screenwash, an ice scraper and a demister pad, this little kit packs a punch – and will make an awesome Christmas present for anyone on four wheels.
Autoglym Perfect Bodywork and Wheels Gift Collection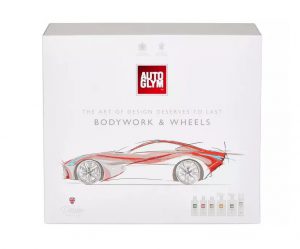 Who wouldn't want to unwrap that handsome box on Christmas morning? The Autoglym Perfect Bodywork and Wheels Gift Collection includes some of Autoglym's top-selling car cleaning products such as the Bodywork Shampoo Conditioner, Super Resin Polish, Clean Wheels and Wheel Protector. It'll have a car gleaming like it's just come out of the factory in no time.
TECH
Amazon Echo Auto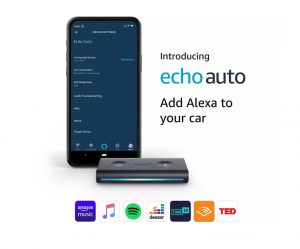 We love this little guy for a Christmas present. Or girl, we suppose, considering it brings Alexa's dulcet tones straight into your car! All of the features you love at home can now join you on the move, with the Amazon Echo Auto able to do everything from playing music, getting the news and carrying out local searches to controlling your smart home, calling family and friends, and getting answers to questions.
Garmin Drive 52MT-S with UK Maps 5" Sat Nav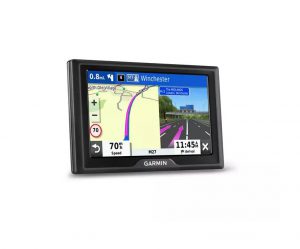 Have you got a loved one that's always getting lost? (Yeah, we're looking at you, Uncle Bob.) Never worry about them again thanks to the Garmin Drive 52MT-S Sat Nav. This road-trip ready 5" sat nav comes with UK and Ireland map updates, plus driver alerts to encourage safer driving, a simple menu and larger buttons to make it as easy as possible to use.
Nextbase 222 Limited Edition Bundle
Tech bundles like the Nextbase 222 Limited Edition Bundle make the perfect Christmas prezzie. Not only do you get the Nextbase 222 dash cam, with full HD recording, but it also comes with a 32GB microSD card, polarising filter and handy carry case. All your giftee needs to think about is getting it fitted – and we can help you there too.
WORKSHOP
Halfords 5-Piece Lifting Kit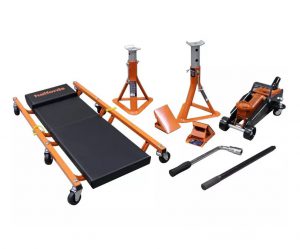 You'll make any at-home mechanic's Christmas with the Halfords 5-Piece Lifting Kit. Including a 2 tonne trolley jack, two axle stands, a padded car creeper, a wheel wrench and two folding wheel chocks, this kit has everything you need to turn a garage into your own personal autobody shop.
Halfords 3-Drawer Portable Tool Chest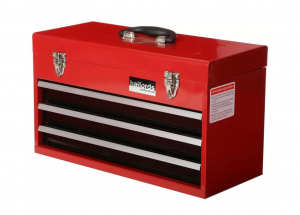 Rounding off our list is an old favourite: the Halfords 3-Drawer Portable Tool Chest. This classic tool chest features a top compartment, three drawers (which lock when the lid is closed) and a comfort-grip handle. It's ideal for storing your hand tools and fixings, as well as transporting them safely and easily. All it needs now is a shiny Christmas bow!
---
Well, that's the Christmas presents sorted so all that's left to do is sit back, grab yourself a sneaky mince pie and look forward to the festive season.