Dads. Father figures. Husbands. Father-in-laws. We love them to pieces, but it's impossible to deny that they can be hard to buy for. And with birthdays, Christmases and Father's Days rolling around on an annual basis, that's a lot of presents to conjure up.
So this Father's Day, why not let us give you a hand? Check out our top 10 gifts for 2021.
1. Socket set
Our Halfords Advanced 100 Piece Socket Set is ideal for dads that like to get their hands dirty.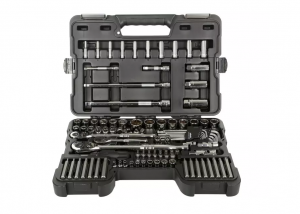 This hugely comprehensive kit comes with a whopping 100 pieces, including 100T ratchets, six-point sockets and a variety of bits, all wrapped up in a plastic carry case to make it easy to carry and store. It even comes with a lifetime guarantee, so you can be confident that this is a present that'll keep giving and giving.
2. Toolbox
If your dad's the type of guy who can never find the tool he's looking for then he needs a Halfords Professional Cantilever Toolbox in his life.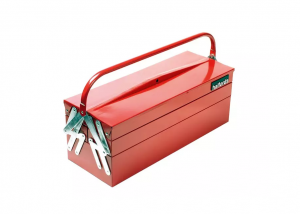 This neat little toolbox includes five trays (which open automatically when the handle is depressed), a heavy-duty metal construction to keep everything inside protected and provision for a padlock. It makes hand tools and fittings easy to organise, easy to move around and – best of all – easy to find.
3. Car cleaning kit
Our friends at Chemical Guys have ticked all the boxes for Father's Day this year with their Dads' Essential Car Cleaning Kit.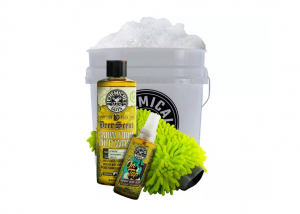 Not only will this kit provide your dad with everything he needs to make his car squeaky clean (including a bucket, wash mitt, snow foam and air freshener), but the detergents have been carefully formulated to capture the scent of his favourite frothy beverage. It's like putting in the effort to clean your car and rewarding yourself with a cold beer all at the same time.
Best. Present. Ever.
4. Pressure washer
A car cleaning kit is great… but it's even better when it's teamed with a pressure washer like the Nilfisk Core 140.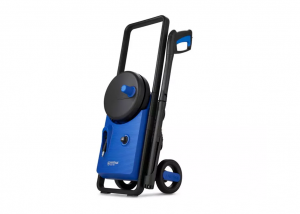 This award-winning beauty makes short work of any cleaning job thanks to its 140 bar max pressure and three different pressure settings. It's sleek and stylish and portable, has a metal pump for a longer life-span, and comes with a selection of handy accessories for cleaning your bike and car.
If your dad's never used a pressure washer before (and even if he has), then prepare to let the fun times roll in because it's really one of the most satisfying ways to transform a grimy surface into a gleaming one.
5. Dash cam
The Nextbase 322GW Dash Cam is the perfect option if your dad loves a bit of in-car tech.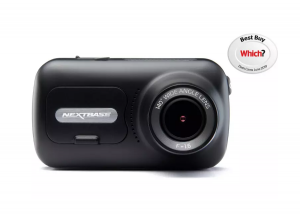 The Nextbase 322GW boasts HD 1080p quality recording, a 140-degree wide-angle lens, Emergency SOS, Bluetooth and Wi-Fi connectivity, Night Vision, Parking Mode and more. Stylish and small, it fits neatly into any car and can be easily stored away in a glove compartment when it's not being used.
The dash cam's also really easy to set up and use, which is ideal if your dad isn't the most tech-savvy individual around!
6. Steering lock
Help your dad to keep his car safe with the Stoplock Pro Steering Lock.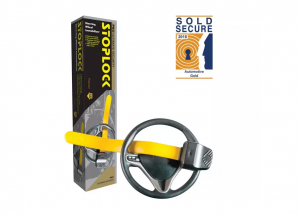 The lock is highly visible – acting as a useful deterrent to would-be thieves – and made from extremely durable materials that make it difficult to remove even with power tools. Simply attached it to your steering wheel and away you go!
The Stoplock Pro is a great way to provide car-loving dads with that extra level of protection and added peace of mind.
7. Bike
If your dad's a fan of life on two wheels, the Apollo Phaze Men's Mountain Bike would make a top present from the family on Father's Day.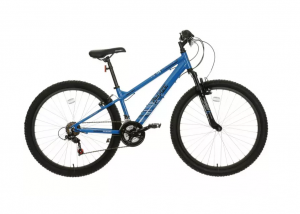 The Apollo Phaze offers comfort and durability at an unbeatable price, with a lightweight aluminium frame, dependable V-brakes, front suspension and an 18 speed Shimano gear set. It's the perfect way to enjoy some off-road riding in style.
8. Cycling clothing
The Ridge Men's Cycling Jersey and Ridge Men's Cycling Shorts our two of our favourite picks when it comes to cycling clothing.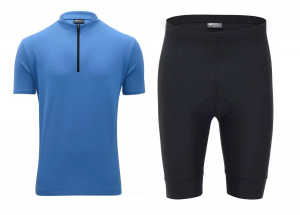 Breathable and quick-drying, this jersey and shorts combo will help your dad to stay comfortable in the saddle. The shirt also comes with a handy deep rear pocket – perfect for carrying those essentials – and the shorts have a medium density cushioned pad for added comfort.
9. Cycling tech
Help your dad to get the very best out of his ride with the Garmin Edge 130 Plus GPS Cycle Computer.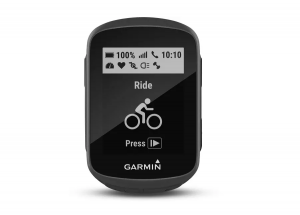 He can track how far and how fast he rode, sync workouts to his device, get training guidance and much much more. There's a handy cycle awareness feature to give loved ones peace of mind and reliable navigation features to keep your dad on his chosen path.
If your dad's a cycling buff who loves a bit of tech on the side then you can't get a much better prezzie than this!
10. Bike maintenance
Last, but by no means least, we have a pair of super-handy bike accessories. The Bikehut 30 Piece Bike Tool Kit contains all the tools your dad will need to keep his bike in perfect working order, perform routine maintenance, and carry out repairs and upgrades.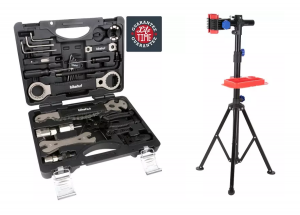 And the Bikehut Repair Stand will help him while he does it, keeping his bike secure and holding it at the ideal height. It folds neatly away after use and there's even a useful tray for any fiddly bits he doesn't want to lose. Perfect!
Gift cards
If none of these gifts are quite the right fit for your dad then never fear! Our range of gift cards give your dad the luxury of choosing his own prezzie. They're available online and in store, and can be loaded with whatever value you wish. And with that, Father's Day is officially sorted.
---
Whatever gift you choose, we hope you and your family have a great Father's Day!