The days of reading maps and listening to cassette tapes are long gone. Now, driving is easier than ever before thanks to a range of technology that can direct us, keep us entertained and even allow us to control things in our homes.
If you know a tech-fanatic who has to have the latest technology or someone stuck in the map-age, here are some top gift ideas for Christmas.
TomTom GO Discover 7" Car Sat Nav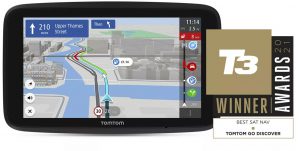 Know someone who's always getting lost? Get them a sat nav this Christmas.
Many sat navs like the TomTom GO Discover 7" Car Sat Nav are multi-functional and benefit from a range of features. As you'd expect, the GO Discover provides trustworthy directions through its up-to-date world maps. However, it also offers far more including congestion warnings, speed camera alerts, plus 1-year of parking availability and fuel prices.
All of this is displayed through a clear, 7-inch HD screen and powerful speakers, ensuring you'll never miss a turn or stray off route.
Garmin DriveSmart 66 EU Sat Nav with Amazon Alexa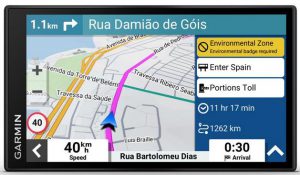 Continuing the multi-functional theme, the Garmin DriveSmart 66 has Alexa built in, so you can play music, listen to audiobooks, hear the news and more. All while keeping your hands on the wheel and eyes on the road.
Far from a simple sat nav, it can also transform journeys into adventures. Through the Foursquare POI feature, you can find interesting stop offs along your route – and there are millions to choose from. But don't worry, because you can then use TripAdvisor ratings to find the top-rated locations.
Journeys have never been better!
Nextbase 320XR+ Front and Rear Dash Cam Bundle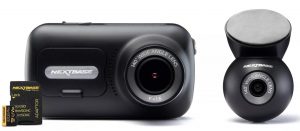 You might not have considered a dash cam as a present, but they're a worthy addition to any car. They capture footage of the road and give peace of mind that, if an accident where to occur, there'd be footage proving who was responsible.
It's possible to buy front and rear dash cams, but we think the perfect gift is a bundle like the Nextbase 320XR+ Front and Rear Dash Cam Bundle. It comes with a powerful 32GB memory card that will safely store all your footage.
Both cameras capture every detail of the road through 140-degree lenses, and they can even record at night.
So, your loved one will always capture the footage they need.
BlackVue DR750-2CH LTE 4G Front and Rear Dash Cam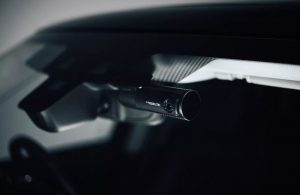 If you really want to push the boat out, add this BlackVue dash cam set to your Christmas list. More than just a dash cam, it's an advanced surveillance system for cars.
This impressive dash cam set packs a lot into an impressive package, including built-in 4G connectivity, meaning the devices are always connected. Thanks to this, you can enable unique features including Remote Live View which allows you to monitor your vehicle from anywhere in real time.
That's just one of many amazing features, and you can learn more about this BlackVue set here.
Garmin Dash Cam Mini 2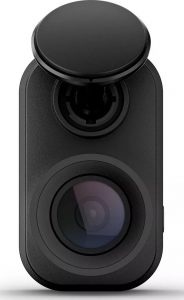 Not everyone likes having a dash cam on show, and that's where the Dash Cam Mini 2 comes in handy.
This mini camera mounts discreetly behind the rear-view mirror and will go virtually unnoticed. You may not be able to see it, but you can be confident it's there capturing high-quality HD footage of the road. It also has a 140-degree viewing angle and voice control lets you use spoken commands to save videos, start/stop audio recordings, take still pictures, plus much more.
---
Need anymore inspiration for Christmas? We have lots of gift ideas for everyone over on our blog, including the top trending gifts of 2021.
You want the perfect gift for tech-fanatics, you want Halfords.