A family day out is the perfect opportunity to enjoy quality time with each other and share unforgettable memories. And while the journey there can be an adventure in itself, you also need the perfect destination.
So, if you need inspiration for your next trip, check out our favourite family days out in the UK.
Important: The opening of some of the attractions and sights mentioned in this article may have been affected by COVID-19 measures. Please check the status of any you plan to visit before you depart and follow any government guidelines.
Experience the past – Warwick castle, Warwickshire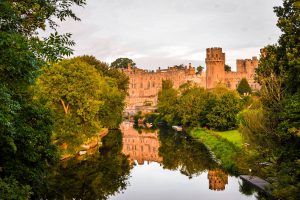 OK, you can't actually go back in time, although that would be a family day out your kids would never forget!
However, you can experience the past by visiting Warwick Castle. Dating back to the 12th century, the castle is steeped in history, and it's brought back to life through a range of family-friendly attractions, activities and events.
You can explore the walls, towers and ramparts, take on the Horrible Histories maze, and even stay overnight in the Knight's Village.
Explore the mystical – Mother Shipton's Cave, Yorkshire
Our next idea is another exploration of the past – only this time it's a step into the mystical side.
A famous prophetess in the 16th century, the cave is the supposed birthplace of Mother Shipton. Her prophecies made her famous and it's believed even Henry 8th knew of her.
While visiting, you can test Mother Shipton's powers by dropping a coin into the Petrifying Well and making a wish.
Beyond the weird and mystical, the cave is located in the Royal Forest of Knaresborough and the walk to the cave is stunning. There's also an adventure playground and pets are allowed, so this one is for the whole family.
On the hunt for Dracula and Robin Hood – Whitby, Yorkshire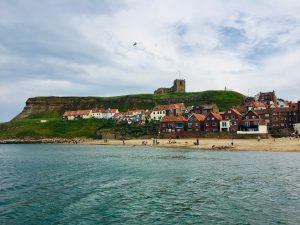 Sticking in Yorkshire, why not visit the place where Dracula first stepped foot in England, Whitby? OK, Dracula is a fictional character, but your kids don't have to know that!
Home to the James Cook Museum, an 11th century monastery, lighthouse, beach and plenty of fish and chips shops, there's more than enough to keep the whole family busy.
You could even make a weekend of it and visit Robin Hood's Bay which is a few miles up the coast. A small port, it's famous for its rock pools where you can search for creatures of the deep. Once you're done, go on a fossil hunt amongst the rocks. The bay is a hot spot for fossil hunters and there's even a fossil museum.
Have a cycling adventure – Forest of Dean, Gloucestershire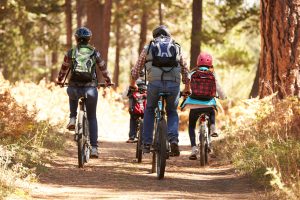 If you're prepared with the correct clothing and accessories, cycling can be fun even when it's raining – after all, kids love getting muddy and splashing through puddles.
There are lots of family-friendly, off-road cycling routes and centres around the UK. The Forest of Dean is one of our favourites. Its family cycle trail is 9 miles long and specially created for all ages.
Just make sure you're stocked up with warm clothing to keep little ones comfortable, and you can find everything you need over at Halfords.com.
Search for Nessie – Loch Ness, Scottish Highlands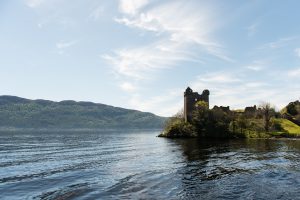 Tales of a 3-humped monster in Loch Ness have circulated for centuries. While there's no definitive evidence, we think the only way to decide whether the monster is real is by visiting yourself.
We can't promise you'll encounter any monsters on your adventure, but we guarantee you'll have lots of fun visiting. Beyond exploring the shores of the lake, there's also the Loch Ness Centre and Exhibition, Urquhart Castle, Loch Ness 360 Trail plus much more.
Learn about the deep – Anglesey Sea Zoo, Wales
The Anglesey Sea Zoo is only home to creatures found in UK waters – and you'll be surprised at the amazing wildlife that lives beneath our waves.
From the No Bone Zone (home to everything from Jellyfish to Octopuses) to the shark pool, there are over 40 tanks to explore. When you're finished exploring the tanks, check out the adventure playground and Captain Jack's Crazy Golf.
Discover the natural world – Eden Project, Cornwall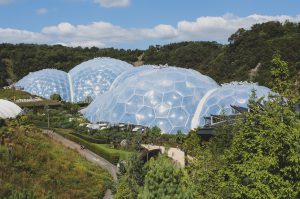 From rainforests to the Mediterranean, the Eden Project will take you and your family across the globe – all without leaving the UK.
A charity aimed at reconnecting humans with the natural world, the project allows you to explore the natural world through lots of different exhibitions. There's even an adventure section for those dare devils out there.
It's also child-friendly and helps teach kids the value of the natural world.
Introducing the Halfords Motoring Club
Before heading off on epic family days out, make sure your vehicle is ready for the drive. Join the Halfords Motoring Club today to access a range of amazing benefits and discounts that are designed to keep you moving, keep you safe and keep you saving.
It's free to join and you'll receive money off your MOT, a free car health check and a welcome voucher that can be spent on any Halfords product or service.
Or choose our Premium membership for a small monthly fee (or a one-off payment) to unlock exclusive member pricing on all motoring products and services online and across our stores, garages and Halfords Mobile Experts, as well as a variety of other benefits that will help you to keep moving for less.
With so much to enjoy, this is too good an opportunity to miss!
Join the Halfords Motoring Club today at www.halfords.com/motoring-club.
---
We hope you have a great day out! Don't forget to stock up on cycling clothing and accessories before you leave too so that you're ready for any two-wheeled adventures.
You want unforgettable family days out, you want Halfords.