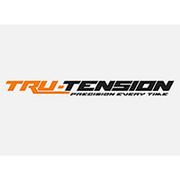 With winter approaching and the nights drawing in, we've put together this handy guide explaining some of our top tips and checks to carry out to help you keep safe whilst riding in the dark.
Check Your Lights & Turn Them On
First things first, make sure your lights are working and turned on whenever you're out and about in the dark. Although seemingly obvious, many riders forget this or haven't realised they have a bulb that doesn't work, so be sure to check your lights before heading out.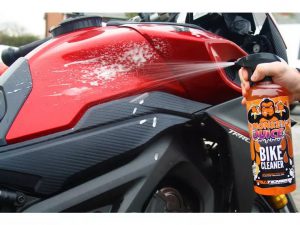 On top of this, make sure the headlights' lens is clean. Every-day dirt and grime is likely to have built-up over time and this can reduce the amount of light your bike emits as well as cause shadows and distractions, so it's worthwhile giving it a quick clean with a dedicated cleaner, like the Monkey Juice Gel Cleaner.
Making sure your lights are on and working is the number 1 rule. In many countries, it's the law to ride with your lights on anyway, and for many new bikes, you can't turn them off.
Wear Reflective Clothes
As we move towards darker night riding, it is absolutely essential that you wear the right clothes. You need to be wearing motorcycle clothes with reflective strips, panels or garments on so that you stand out and are instantly visible to other road users.
You can also add reflective tape to certain areas of your bike – such as your forks and edges of your panniers – so that your bike can be seen from a distance too.
Check the Condition of Your Bike
The last thing you want when riding in the dark is your bike to break down, so it's important to make sure that your bike is in tip-top condition.
For example, check both your tyres to ensure they are running at the correct pressures. You should also check the condition of your brakes and make sure that they are performing as expected – brake callipers are particularly vulnerable to grit and can easily corrode.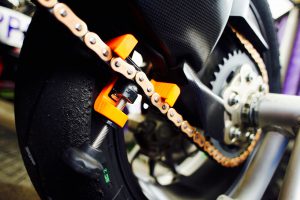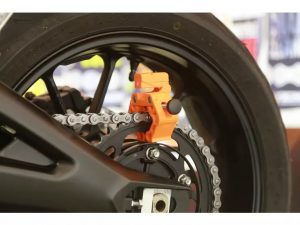 Another element to check is your bike's chain. Using your Chain Monkey you can quickly and easily ensure your chain's tension is set correctly and neither too tight nor loose, which is essential for smooth riding. This can be coupled perfectly with the Laser Monkey to provide precise wheel alignment, which is vital for improved handling characteristics, optimised power delivery and prolonged life of moving components.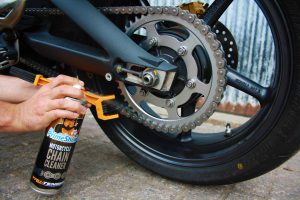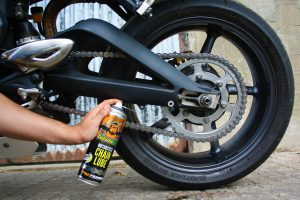 If you haven't cleaned your chain in a while, we also advise using the PrimeShine Chain Cleaner Formulated to remove tough dirt, it is the ultimate chain cleaner that not only enhances the appearance of your chain but also leaves you with the perfect surface to apply a fresh coat of lubricant.
Ride at a Comfortable Speed
It is likely that hazards will appear from nowhere and give you a shorter time to react when it's dark and visibility is reduced. With this in mind, it is best you go at a speed you feel comfortable at (without going too slow to annoy other road users). It's vital you are always cautious about potential hazards that may jump out when you least expect it.
Pay Extra Attention to the Road
It will be much harder to see the condition of the road, so as well as paying extra attention to everything else, make sure you're wary of the road. Potholes, debris and wild animals are just a handful of nuisances trying to make your journey as unenjoyable as possible, so keep your eyes glued on what is ahead of you. Not all roads are well-lit meaning that when on these roads, potholes are even harder to spot.
Increase Driving Distance
Riding in the dark means you won't be able to see as clearly in front of your motorcycle as you normally would in the daylight. You should therefore increase the distance between you and the vehicle in front, especially when driving at higher speeds and on the motorway. This added distance provides you with a few extra seconds to react, which could be crucial.
Avoid Blind Spots
Your road positioning is pivotal when it comes to your visibility in the dark. It's imperative that drivers can see you in either their rear or side view mirror as otherwise they're unlikely to see you, especially at night.
Consider Other Road Users
If you're driving late at night, the road will inevitably be quieter, but you will still come across other drivers and cyclists using the road. It's important to remember that just because you may not be able to see anyone else on the road, it doesn't mean that someone isn't around the corner. Be especially careful when going around tight bends and narrow lanes and remember not to blind other road users by having full beam on all the time.