When you think of car safety, lots of things come to mind. But are tyres one of them?
Central to car safety and performance, our tyres are one of the most important parts of our vehicles. Understanding which tyres to use and how to maintain tyres is therefore important, and we've got all the tyre-related information you could possibly need.
Why are tyres so important?
There are lots of parts on a car, but few are as important as your tyres. When you think about it, tyres are the only point of contact between a car and the road. That means that they have a direct impact on the performance of the car, including steering, braking, acceleration, and ride quality.
Many people opt for budget options when picking tyres, as they underestimate how vital they are. However, when you consider what they contribute to safety and performance, it's clear that picking high-quality tyres is the best option.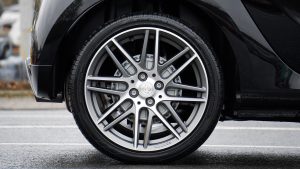 What tyres do I need?
When picking tyres, there are multiple factors to consider.
Firstly, you need to find tyres that fit your vehicle. With our vehicle registration number tool, this couldn't be easier. Simply enter your registration number and we'll tell you the size required.
Once you know the size, there are still lots of options, but what are the differences? In the UK, there are three types of tyre: summer, winter and all-season. Summer tyres are designed to perform in both dry and rainy conditions, but as soon as the temperatures drop in autumn and winter, their performance decreases. Despite this, most drivers in the UK use summer tyres year-round.
As you'd expect, winter tyres perform well in extremely cold, icy and snowy conditions. However, they're an extreme weather tyre and should only be used in areas where there is lots of snow and ice. It's unlikely that a winter tyre would be necessary in the UK.
All-season tyres are the best all-round option, as they perform well in both summer and winter conditions. Unlike the other two options, they don't need to be changed out when the weather changes. Because of this convenience, they're a great option for driving in the UK.
You can find our latest deals on tyres here.
When should tyres be changed?
We're glad you asked!
By law, tyres in the UK must have a minimum tread depth of 1.6mm, although there is evidence that stopping distance on a wet road significantly increases at 3mm of tread depth. Checking the tread depth on a regular basis is therefore important. The other key factor is tyre pressure, and this should also be checked at least monthly.
The easiest way to find out if your tyres are safe is through our Free Tyre Check. One of our trained technicians will carry out a pressure check and inspect for tread depth, wear and damage to ensure your tyres are safe and legal.
If the tyre inspection shows up any problems, we will offer advice on what can be done to correct the issue.
When checking the tyres yourself, it's best to use the Halfords Essentials Analogue Tread Depth and Pressure Gauge.
How to maintain tyres
Running a car can be costly, and no one wants to be replacing their tyres more than is necessary.
Luckily, you don't have to! There are steps you can take to help protect your tyres, starting with regularly checking the tyre pressure. Running the correct tyre pressure will not only increase your tyre's longevity but is an essential part of vehicle safety. All cars built after 2014 must be fitted with a Tyre Pressure Monitoring System (TPMS) that warns you when there's an issue, but it's also best to check yourself too.
If you want longer lasting tyres, make sure you pick the correct tyres for your needs. That means not using summer tyres in winter or vice versa. For four-wheel drive vehicles, always change all four tyres at once. Only changing two causes issues with the car's system and can lead to excessive wear. For other vehicles, change tyres in axle pairs.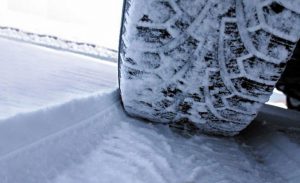 That's a few easy steps you can take, but you can find many more over at our Tips to Make Your Tyres Last Longer guide.
How can Halfords help?
We want to make sure your tyres are in good condition and are safe for the road. That's why we offer the Free Tyre Check.
Alternatively, we also offer a 10-Point Winter Car Health Check. As well as checking the condition of your tyres, one of our trained technicians will also check your headlights and brake lights, wiper blades, battery, windscreen, oil level, screen wash level and the AdBlue and coolant level.
If your tyres need replacing, we have over 300 autocentres plus our fleet of mobile tyre experts to help.
---
For lots more useful tyre information, head over to our tyre advice and buying guides.
Remember: if you want your tyres to be safe for the road, you want Halfords.