Christmas shopping can be frustrating. Sometimes, you just can't seem to find the perfect gift. Luckily, if there's a cyclist in your family, getting them a gift they'll love couldn't be easier!
Cycling technology is constantly evolving and there's always something new that the cyclist in your family will want or need.
Below is our pick of the top 10 gifts that any cyclist will be delighted to find under the tree this Christmas.
Bikes
Carrera Vengeance Mens Mountain Bike
They've already got a bike – how many can they possibly need? As any cyclist will tell you, you can never have too many bikes!
The Carrera Vengeance Mens Mountain Bike is the perfect gift for adding to your loved one's bike collection, or simply for those who want to get into cycling.
Our most popular bike, the newest model comes with a revised geometry and memory foam saddle – so that every ride can be completed in comfort.
A new 2x Shimano drivetrain is simple to use and provides all the gears needed for the toughest of hills.
It may not fit under the Christmas tree, but it's still the perfect gift this Christmas.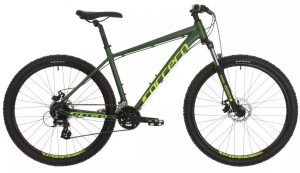 Carrera Parva Womens Hybrid Bike
A perfect partner for adventures big and small, the Carrera Parva is another comfort-inspired option.
The frame has been redesigned to offer improved levels of comfort and the memory foam saddle will keep you supported even on long rides.
Puncture resistant tyres inspire confidence and the Shimano 2x crankset gives plenty of gears for every scenario. What's not to like?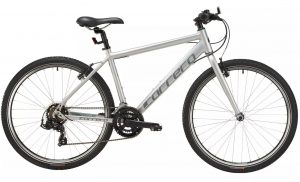 Top cycling tech
Garmin Edge 1030 Plus
The Garmin Edge 1030 Plus is far more than a simple GPS computer, combining navigation, performance, cycling awareness and smart connectivity.
Allowing you to explore your limits, the device helps you set and exceed training goals with structured workouts that sync to the device. It even provides workout suggestions based on your training load.
With ClimbPro pacing guidance to get you through a tough ascent, MTB dynamics that track every epic jump, and the ability to pause your route guidance if you intentionally go off course, the Edge is lots of gifts combined into one small computer.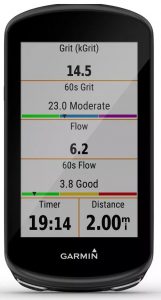 Elite Novo Smart Turbo Trainer
In the heart of winter, riding outside often isn't possible. Why not get a gift that helps your loved one bring their riding indoors?
The Elite Novo Smart Turbo Trainer is a fully-interactive wheel-on turbo trainer that provides tech you'd often only expect to find on higher-end models.
Fully compatible with apps including Zwift, TrainerRoad and Rouvy, the trainer can simulate slopes up to 6% and has a maximum power output of 900 watts.
With everything needed to train hard, it's a great gift for those who want to maintain their fitness this winter.
Clothing
Boardman Waterproof Gloves
An easy way to keep your hands warm and dry while riding, the Boardman Waterproof Gloves will be appreciated by all cyclists.
They are made with an internal waterproof membrane and feature silicone print palms that help keep a secure grip on the bars and brake levers.
Touchscreen compatible, they are a great stocking filler this Christmas.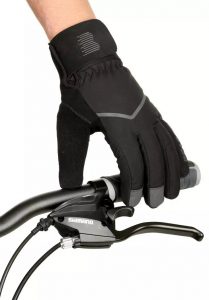 Boardman Carbon Road Shoes
One for the roadies who love anything lightweight and performance driven.
The Boardman Carbon Road Shoes are built for all-day comfort and performance. The ultra-light carbon outsole provides excellent power transfer for mile after mile. Using a dual dial tightening system, they are easy to adjust on the move and an integrated heel helps to prevent slipping.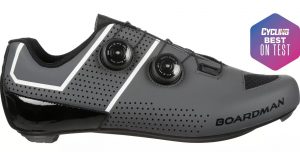 Accessories
Lazer Coyote MIPs Helmet
With style, performance, comfort and safety, the Lazer Coyote MIPs Helmet delivers in every possible way!
Featuring MIPs technology, the helmet has a low friction layer that reduces rotational forces in the case of a crash. Plus, getting the perfect fit is easy thanks to the Turnfit Plus System that allows you to make both vertical and horizontal adjustments.
What better gift than one that keeps your loved one safe and protected?
Hiplok Superbright Wearable Chain Lock
A perfect gift to go alongside a new bike this Christmas, the Hiplok Superbright Wearable Chain lock is as secure as they come.
Built for convenience, it's designed to fit comfortably around your waist so that it can easily go wherever your bike goes. Far from just being a simple lock, it also has a highly reflective sleeve to help make you visible when riding on the road.
Of course, the most important thing is how well it secures bikes, and few are built stronger. Gold Sold Secure approved, it has a 12mm hardened steel shackle and is the ideal choice for high-risk areas.
Those receiving the Hiplok as a gift this year will certainly be happy with the added protection their bike will receive.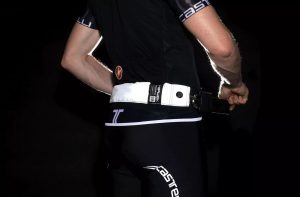 Bike maintenance
Bikehut Repair Stand
Our bikes are our pride and joys. That's why we put so much effort into looking after them. However, maintaining a bike is so much easier with the use of the Bikehut Repair Stand.
Simple to use with an easy mount system, the stand will securely hold your bike while you conduct maintenance, repairs or upgrades. Strong enough for most bikes, it has a maximum load limit of 25kg and even has an additional tool tray for that extra convenience.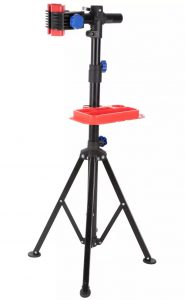 Muc-Off 8-in-1 Bike Cleaning Kit
Restoring a bike to its former gleaming glory has never been easier thanks to the Muc-Off 8-in-1 Bike Cleaning Kit.
It comes packed with all the bike cleaning essentials you could ever need, including Muc-Off's famous Nano Tech Cleaner that cuts through grime in the blink of an eye.
It may not be, but once your family member has finished cleaning their bike, they'll feel like they've had a new bike for Christmas.
---
We told you, buying gifts for cyclists couldn't be easier! Making things even better, we now offer free delivery on all products except built bikes and metal storage products.
If you're looking to fill those stockings with even more cycling gifts, head over to Halfords.com where we have endless options. For more inspiration, click here.
If you want the perfect gift for those lycra wearing loved ones, you want Halfords.