Here at Halfords, we know a thing or two about cars. For over 100 years we've been helping our customers to keep their cars moving safely, from servicing and MOTs to essentials like blades and bulbs. 
Now, our range is bigger than ever. You can find thousands of high-quality car parts online at Halfords.com – over 130,000 in fact. But why choose us? 
• We're convenient
• We're the experts
• We're never beaten on price
• We're a leading supplier
Let's take a closer look at the ways Halfords gives you the best deal on car parts. 
We're convenient
Finding the right parts for the job and your car can be intimidating, but we're here to make the process easy. Using our online car parts tool, you can find the right part in seconds. 
Once you've chosen the type of part you need – from brakes, ignition, filtration, and more – you can enter your registration number to only be shown parts compatible with your vehicle's make, model, and year. Our selection system comes straight from the DVLA database, so you can be sure that you'll find what you need.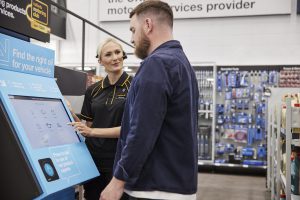 Then, when it's time to order your chosen part, it couldn't be simpler. Want the parts straight to your door? Choose next working day delivery and leave the hard work to us – even better, it's free when you spend over £20. 
Or for urgent jobs that just can't wait, you can click and collect in just 60 minutes from selected stores. So, whether something's suddenly gone wrong, or you've realised you don't have quite the right part, you can be back on the road in no time. 
We're the experts
There's not much we don't know about keeping your car safe on the road. And here at Halfords, we're big on the personal touch. So whether that's talking you through the best options for a repair in one of our garages, or helping you find the things you need for a job in-store, you can be sure that a colleague is waiting to help you.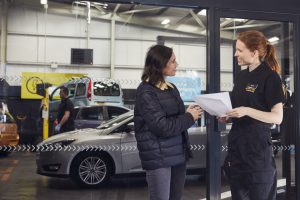 Even when you're browsing online, help is only a click or two away with the Halfords Help Centre or speak to a real person with our live chat.
The help doesn't stop once you've bought the part, either – when it's time to tackle the repairs, we're here to support you. Our car parts help and advice hub is full of expert advice and how-to guides to help you navigate your repairs, from figuring out why your clutch is slipping to explaining how to bleed your brakes. It's filled with knowledge straight from our auto experts, with clear instructions and advice to help you feel confident enough to tackle the task yourself. 
We're never beaten on price
There's never a good time for your car to break down, or for something to go wrong. When the worst happens, you want to be sure that you're getting the best deal possible. 
That's why we're guaranteed to never be beaten on price on thousands of car parts, from brake pads to spark plugs. 
That means that we're always monitoring our competitors' prices and adjusting ours to match. But if you do find the same part cheaper somewhere else, we'll match it, so you get the price but with Halfords-quality service. You can find the full terms and conditions here. 
Even better, we also offer 0% APR on all car parts spends over £30. Unexpected breakdowns can really throw a spanner in the works, and depending on what's wrong, you might be looking at a large bill. To help you manage any sudden repairs, you can spread the cost into more manageable chunks with no added interest. 
We're a leading supplier
Our cars are made up of a lot of components, and these parts can vary by vehicle make and model too – BMW brake pads aren't likely to fit a Toyota, and vice versa. So, whether you're tackling routine maintenance or an urgent repair, you need to know that we've got the right part for you. 
Whatever job you're doing, you'll find a huge range of car parts online at Halfords.com. In fact, you'll find over 130,000 car parts, each for a specific repair and specific vehicle, with a simple part finder tool so you can find the right fit fast.  
Not only that, but we sell parts from the biggest and most trusted brands, like Bosch, Denso, Brembo, and more, so you can be sure that your repairs will last. 
---
Halfords has kept the UK safely moving for over 100 years, so there's no one better to help you tackle your own car repairs. From routine maintenance like replacing wiper blades to more involved fixes and repairs, we've got more than just the right part.  
From unbeatable prices to friendly expert advice, there's no one quite like Halfords. Shop our range of car parts online here.