If you love working on your car on a Sunday afternoon and getting your hands dirty, then there are a few tools that we reckon you need in your life.
Torque wrench
A trusty torque wrench will make short work of any nut and bolt. Our top choice is one of the Halfords Advanced range, all of which offer clockwise and anticlockwise torque control, dual scale designs that display both Nm and lbf.ft values, and rapid adjustment. They also come with our standard Halfords Advanced Lifetime Guarantee, so your investment is protected.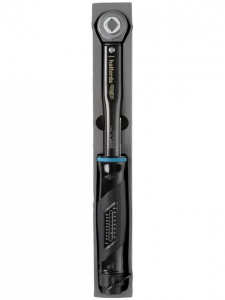 Socket set kit
Team your torque wrench with a socket set kit like the Halfords Advanced 200-Piece Socket and Ratchet Spanner Set for the ultimate at-home solution. The Halfords Advanced 200-piece set packs a heck of a lot into one case, offering 100-tooth ratchets for as little as 3.6 degrees of movement, a full range of standard and deep 6-point sockets, 72-tooth ratchet spanners and much more. It's really a one-stop-shop for all your tooling needs.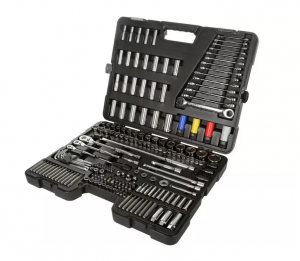 Brake rewind kit
A brake rewind kit is an essential tool for calliper servicing and brake pad replacement. We rate the Laser Brake Calliper Piston Rewind Tool because the 18-piece set includes right- and left-handed threaded rewind tools with 2 pin fixed drive, a reaction plate, plus 15 adaptors that fit a variety of modern European and Japanese cars.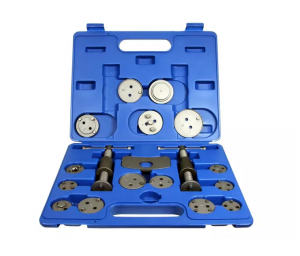 Brake bleed bottle
While we're on the braking theme, the Europat Vizibleed Brake and Clutch Bleeding Kit will help you save effort, time and money when it comes to bleeding your brakes. This neat little tool comes with a universal fitting, constant visual access and a retaining clip to prevent the tube from dislodging.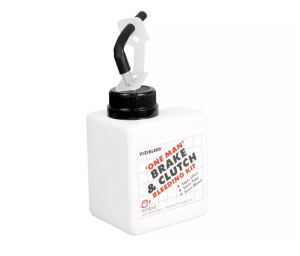 Jack
Every car mechanic needs a jack they can rely on. The Halfords Advanced 3 Tonne Low Profile Trolley Jack provides up to 3 tonnes of lifting power and has a range of 7.5-50.5cm, making it perfect for low chassis or cars with reduced clearance. It's easy to use, with a dual piston quick lift and foot pedal, and comes with a removable jack pad to prevent vehicle damage.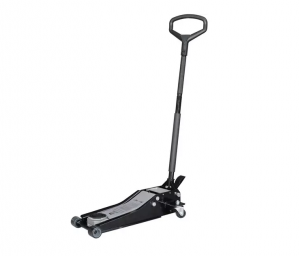 Axle stands
If you're looking to do some serious under-the-car work then you'll need a setup that gives you space and security – like the Halfords Advanced 3 Tonne Ratchet Axle Stands. As the name suggests, these guys can support up to 3 tonnes of weight (1.5 tonnes per stand) and have a range of 30-44.5cm in height. The fast ratchet mechanism makes quick work of raising or lowering your car, while the welded steel construction and large base provide safety and stability.
Introducing the Halfords Motoring Club
Don't miss out! Join the Halfords Motoring Club today to access a range of amazing benefits and discounts that are designed to keep you moving, keep you safe and keep you saving.
It's free to join and you'll receive money off your MOT, a free car health check and a welcome voucher that can be spent on any Halfords product or service.
Or choose our Premium membership for a small monthly fee (or a one-off payment) to unlock exclusive member pricing on all motoring products and services online and across our stores, garages and Halfords Mobile Experts, as well as a variety of other benefits that will help you to keep moving for less.
With so much to enjoy, this is too good an opportunity to miss!
Join the Halfords Motoring Club today at www.halfords.com/motoring-club.
---
With that, you're all set. Go forth and mechanic!
If you want to complement your must-haves with any extra tools, storage solutions or workshop equipment then there are loads to choose from on Halfords.com, particularly as part of the Halfords Advanced range.