First things first, hats off to you – commuters! It's not always the first thing you fancy doing on a Monday morning, jumping on your bike and braving whatever the weather may bring.
It might be that you're already in a comfortable routine with your commute, but we wanted to bring you the latest and greatest accessories that you might not know we sold. It could make your 'good' ride to and from work a 'great' ride to and from work! Let us know what you think…
Designed for cycling enthusiasts, every day cycling commuters, leisure cyclists, road racers and mountain bikers to help you enjoy a safer and more connected ride, the Livall BH60 Bluetooth Enabled Smart Helmet is the ultimate smart helmet for an in-ride 'experience'. When you want to stay alert but also enjoy a soundtrack to your ride, this is the helmet for you!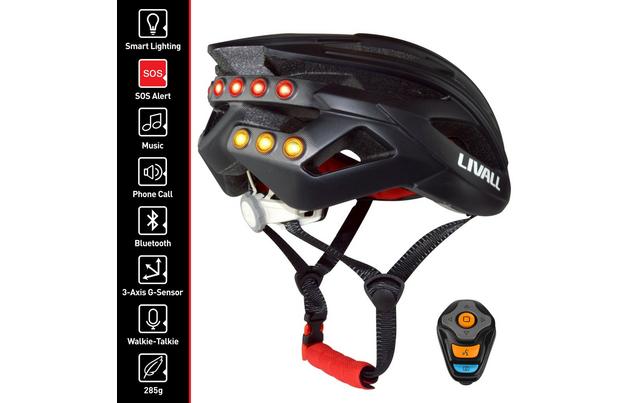 How does it work?
There are two built in bluetooth speakers which sync with your smartphone to bring you the music you love but without blocking out the sound from your surroundings. There's even a hands free microphone built in so you can stay in touch whilst enjoying your ride!
Any added extras?
Oh, just a 3-axis gyroscope. Or, in simpler terms, a smart feature that activates an SOS alert if you end up in an accident. (One to use if you're convincing your significant other that you're treating yourself to this awesome new helmet).
2. Ever feel like your hand signals get lost in the dark? Are you worried about heading home when work runs a little late and you have to ride later than normal? The smart new Fhoss Illuminated Signalling Backpack is about to be your new best friend.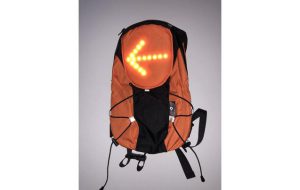 How does it work?
Unlike any ordinary backpack, this  uses advanced technology via a blue tooth remote control that allows you to activate illuminated directional LED's. Signalling forward, left and right movement along with a slow/stop signal to the traffic behind you.
Any added extras?
It's easily charged with the attached USB cable and charges in around 4 hours. You also have the option to use the remote control by mounting it to your handlebars if you don't want it on your wrist.
3. Take charge of your ride whilst the Beeline Smart Compass points you in the right direction. This navigation device simply shows you the distance and direction to ride in, so you pick your own route.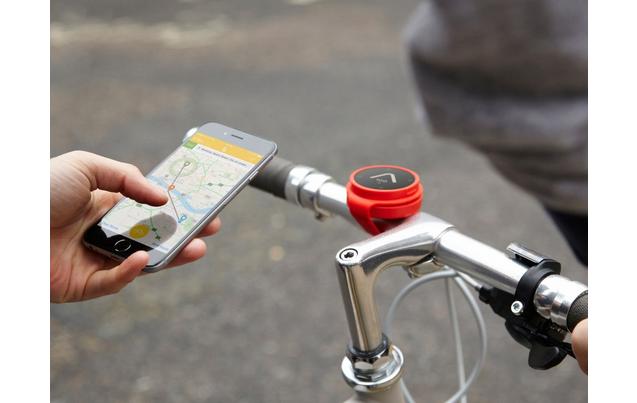 How does it work?
The device is controlled through the free Beeline app for iOS and android allowing you to plan routes in seconds, save all of your ride history and metrics (speed, distance, time) and to share beautiful ride cards on social media. Make your route much more than just a commute!
Any added extras?
You'll find five functions including navigation, speedo, clock, battery indicator and North compass!
4. Some mornings you just haven't got time to change out of your cycling gear into your office-wear, and on those days we recommend these small but mighty Reflective Bicycle Trouser Clips! Plus, you can't have failed to notice that they're reflective! Two birds. One stone. Oh you're very welcome.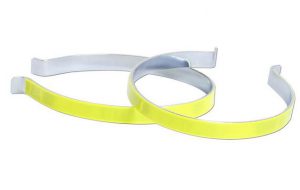 How do they work?
Not just for people stuck in the 70s, wearing flares and dancing to the Beegees, any loose fitting trouser leg can cause you trouble while riding and get grubby, so these clips'll keep the bottoms out of harms way.
Any added extras?
You can't have failed to notice that they're reflective! Two birds. One stone. Oh you're very welcome.
Head here for our full range of cycling accessories!