We all love to see our cars looking squeaky clean but sometimes achieving the perfect finish can be a challenge. Thankfully, a sparkling clean vehicle can easily be attained through a few simple car cleaning tips. A key element to achieving a flawless-looking car is ensuring you pair the right products together.
Many of us have been guilty of using an old bucket of warm water and a cheap sponge during our Sunday morning car cleans, but choosing specific materials to pair with particular products can make all the difference.
Take a look as we cover how to pair the right car cleaning products together, so you can achieve a shiny, streak-free finish, all from the comfort of your driveway.
Why is pairing car cleaning products so important?
Like with any task, it's crucial to ensure that you have the right tools for the job, as using the wrong materials with the wrong products can result in streaky finishes and unsightly marks.
Certain car cleaning chemicals are designed to work best when paired with other products or specific materials, so selecting the right 'perfect partners' when cleaning your car will ensure your efforts have not gone to waste.
Perfect partner #1
A good quality bucket is a staple car cleaning item, so the Meguiar's Yellow 5 US Gallon Car Wash Bucket is an excellent choice. This heavy-duty bucket is perfect for all your car cleaning needs and is even more effective when paired with the Meguiar's Professional Grit Guard . Placing the grit guard at the bottom of the bucket will isolate any dirt and grit that falls off your wash mitt.
Dirt and grit are responsible for causing scratches and swirls as you wash your car, so incorporating a grit guard can help protect your paintwork and result in a high-quality finish.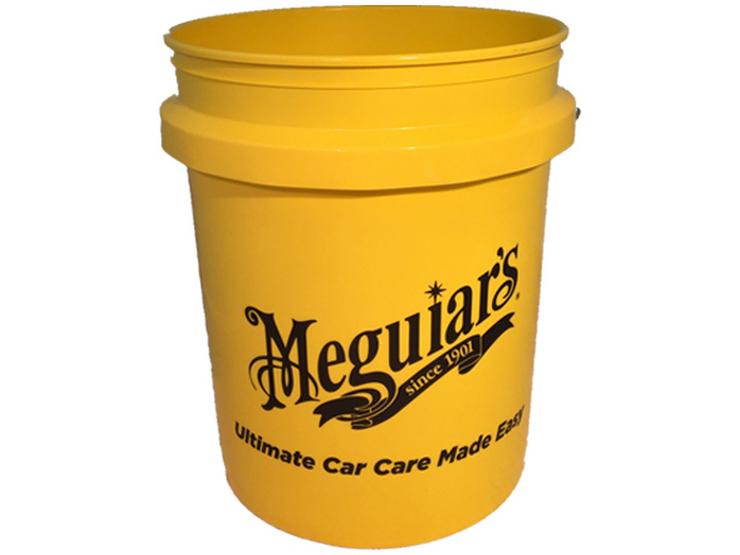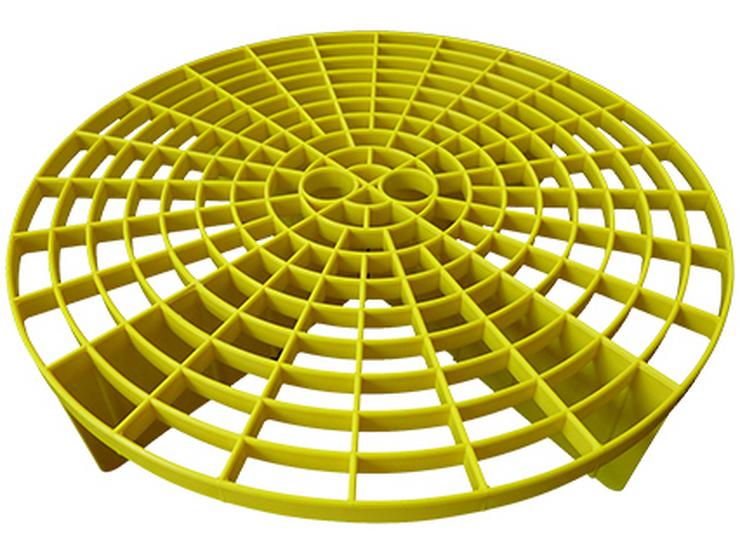 Perfect partner #2
The key to maintaining a flawless finish on your car is to ensure you choose a proper wash mitt that won't scratch or damage your paintwork. The Meguiar's Luxurious Lamb's Wool Wash Mitt is an excellent option. Being a soft and gentle material, it's significantly less abrasive than a traditional sponge or wash mitt, so the chances of scratches and marks are substantially reduced.
Once you've given your car a thorough wash, the next step is to dry your vehicle. We recommend following with the Meguiar's Premium Natural Chamois, made from 100% natural sheepskin. This chamois is super absorbent for fast, streak-free drying.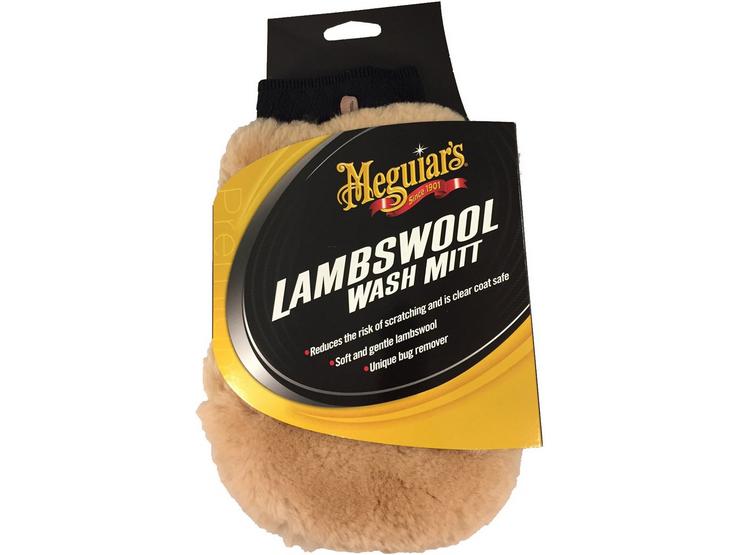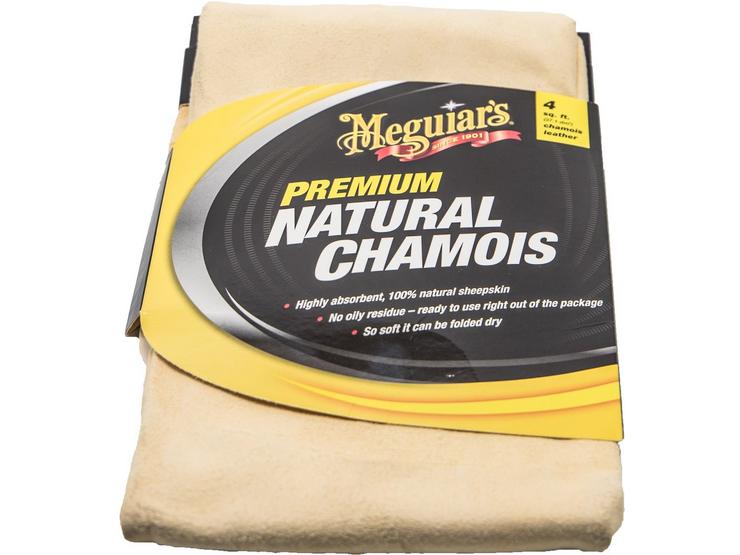 Perfect partner #3
We all know how awkward it can be to clean car wheels, particularly in those hard-to-reach areas. A super-soft brush like the Meguiars Supreme Wheel Brush Large is just what you need for sparkling clean wheels. Its soft bristles ensure your wheels remain unscratched and the size of the brush is designed to suit all-wheel contours.
For cleaning the surface of your wheels, the Meguiar's Supreme Wheel Brush Medium is an excellent choice. The thick microfibre material is perfect for cleaning your wheels gently but effectively. Pairing these brushes together ensure your wheels are in top tip conditions from all angles.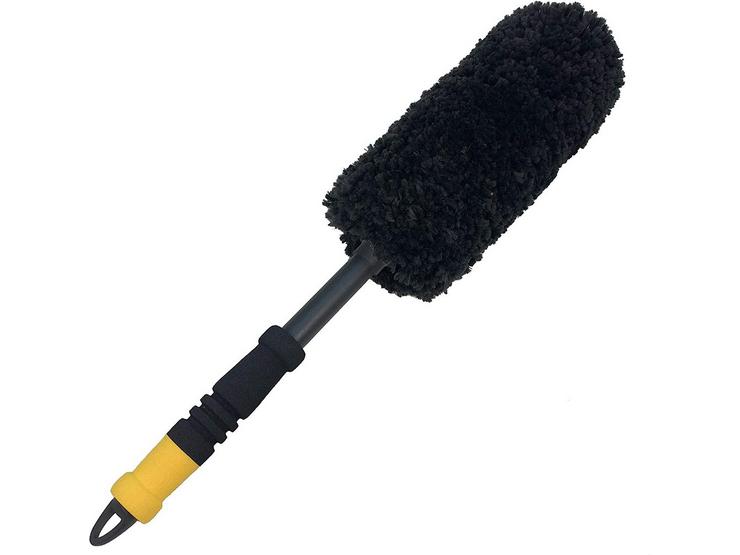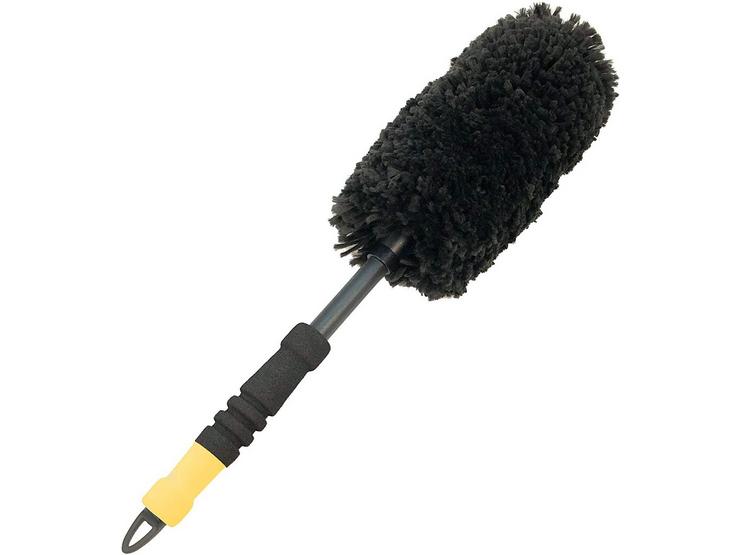 Perfect partner #4
The right car shampoo is an important choice when it comes to a squeaky-clean vehicle. The Autoglym Bodywork Shampoo is ideal if you're looking for a long-lasting shine. The shampoo lathers up into a rich foam to break down dirt and contaminants, leaving an impeccable finish.
When you're ready to dry, choosing the right chamois such as the Autoglym Aqua Dry Hi Tech Synthetic Chamois is key. The synthetic leather is proven to outperform natural chamois leather, making this a much more efficient and long-lasting choice.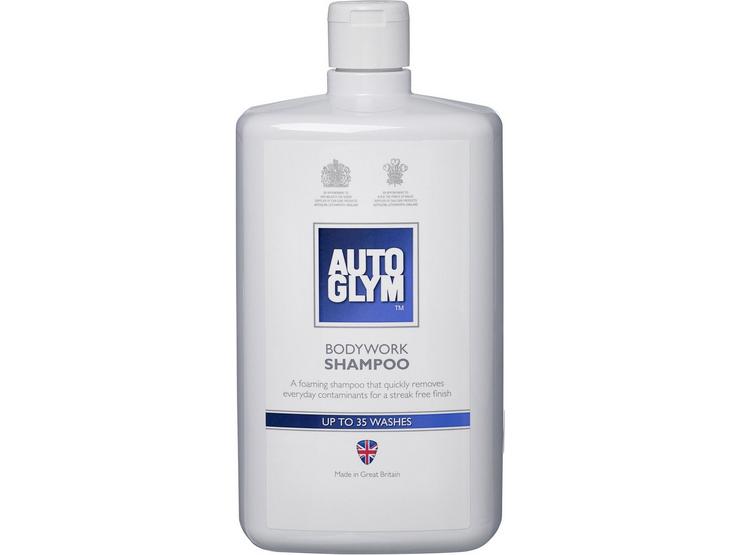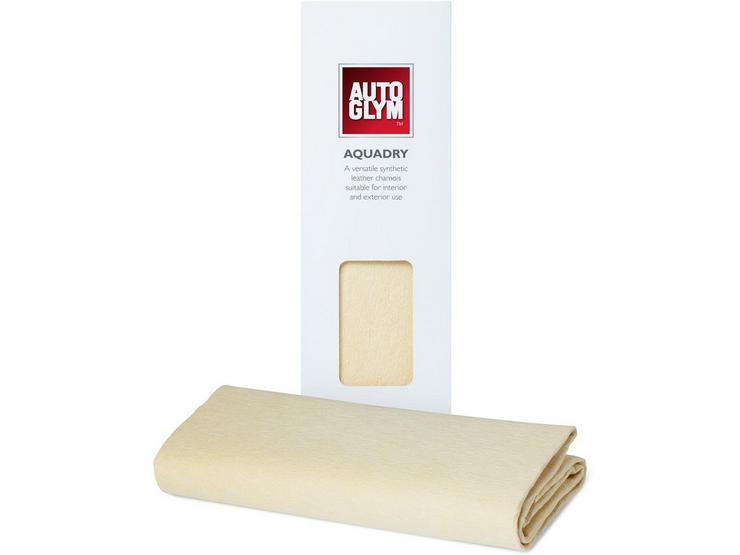 Perfect partner #5
The Autoglym Bodywork Shampoo Conditioner is another great option for cleaning your car. Being a concentrated PH-neutral shampoo, it can be used on all paint types and colours.
After shampooing, a top-quality polish is an easy way to give your car that lustrous glossy finish. The Autoglym Super Resin Polish is perfect for transforming your car post-wash. This polish is easy to use and will help remove light scratches and scuffs.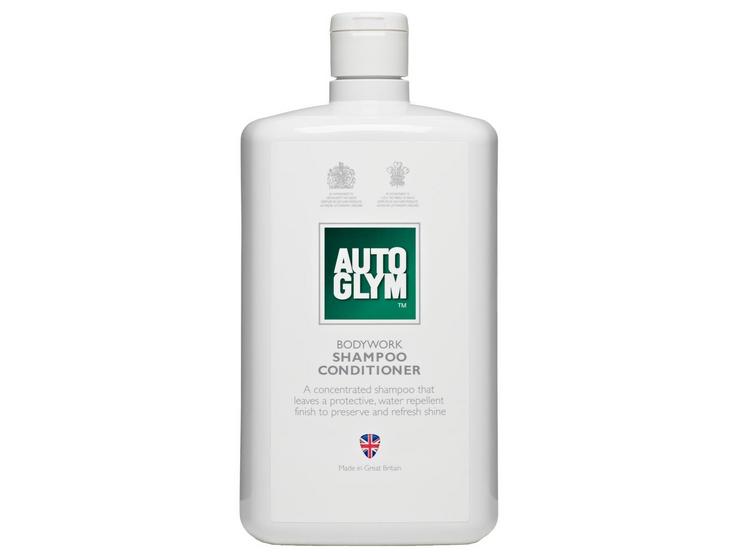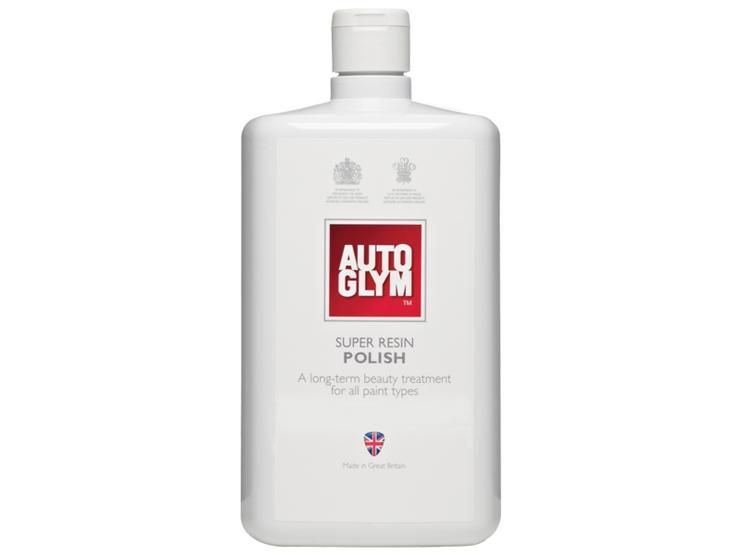 Perfect partner #6
Who doesn't love a bit of snow foam when cleaning the car! The Demon Wash Snow Foam Shampoo is designed to cling to paintwork to lift off stubborn dirt and contaminants to provide the ultimate shiny finish. And, with its sweet cherry scent, what's not to love!
After using your snow foam, you'll want a good quality wash mitt to ensure your car is cleaned sufficiently. The Halfords Wash Mitt is excellent value and will help you really work in the shampoo for a spotless vehicle.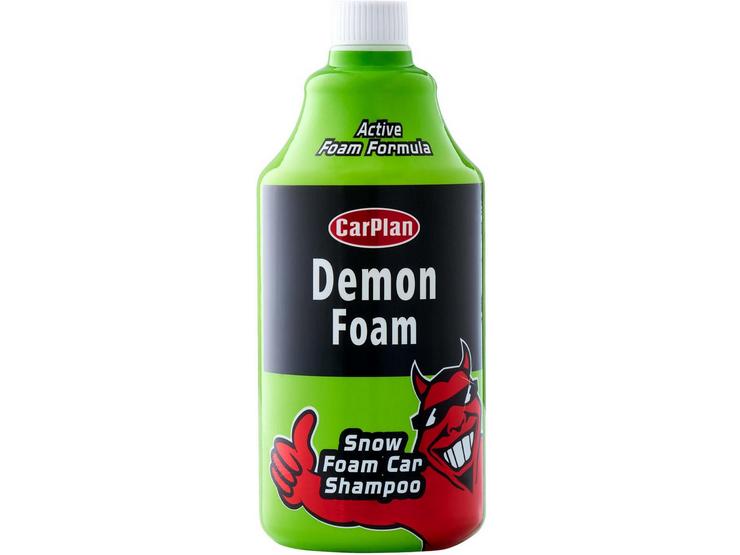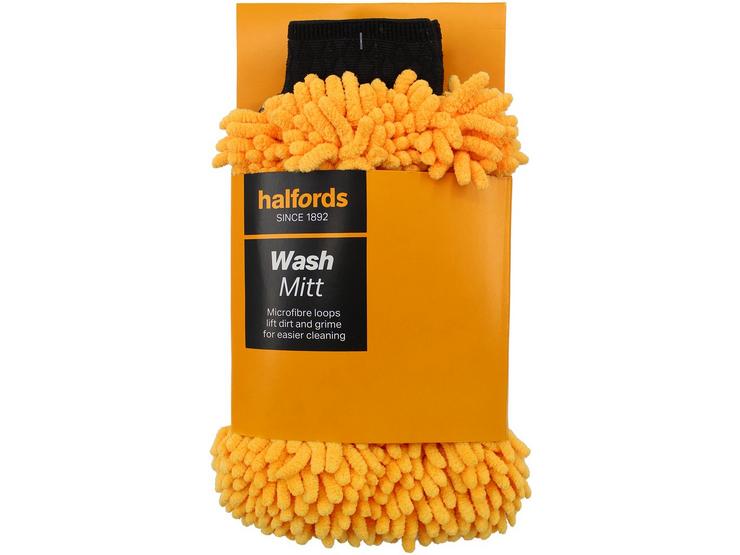 Perfect partner #7
For car cleaning traditionalists who love great value for money, the Halfords Wash and Wax is a fantastic option, quickly removing grease and grime from your bodywork.
And for those who love a classic sponge, the Halfords Car Sponge is the perfect accompaniment. Unlike other sponges, this one is so soft you can be assured it won't cause any scratches on your paintwork.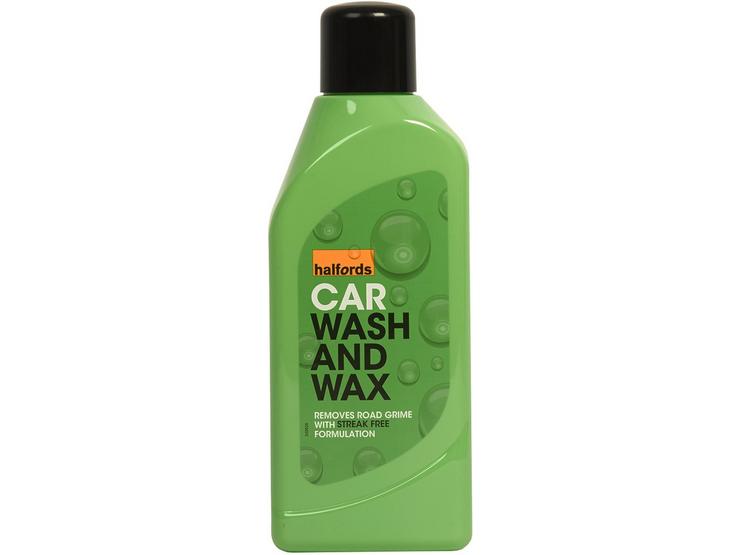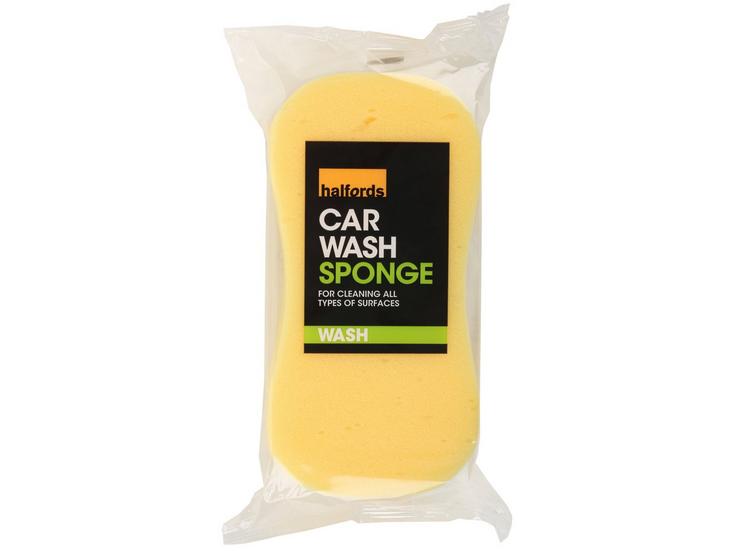 And there you have it – some of our perfect partners for you to clean your car both effectively and efficiently. By pairing the right car cleaning products together, you can save yourself time and achieve that showroom finish we all aim for!
Remember, if you want the best car cleaning products, you want Halfords.