As we all know, Christmas can be an incredibly expensive time of year and, while many of us try to avoid spending a fortune on gifts, it can be easy to go over budget.
Due to the rising cost of living this year, doing Christmas on a budget is a high priority for many of us. At Halfords, we've got a variety of Christmas gifts for under £10 to help make the festive season more affordable. So, whether you're after gifts for kids or gifts for adults, we're sure to have something to suit everyone!
Christmas gifts for kids – £10 or less
If you're looking to bulk up your child's Christmas present collection, we have a wide range of kids' bike accessories for £10 and under that will certainly look impressive on Christmas morning!
Halfords Kids Bike Ribbon Streamers – £3.00
At Halfords, we stock a variety of kids' bike accessories that make great stocking fillers. One of our most popular kids' bike accessories includes the Kids Bike Ribbon Streamers, which are a great way to jazz up your child's bike and add a touch of fun to any ride. Available in both pink and blue, kids are sure to love pedalling away with these colourful streamers flowing from their handlebars!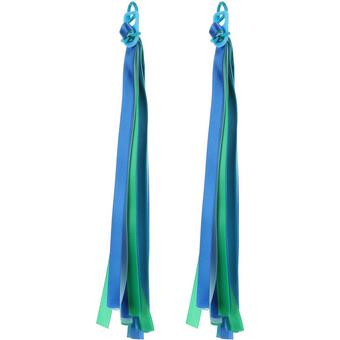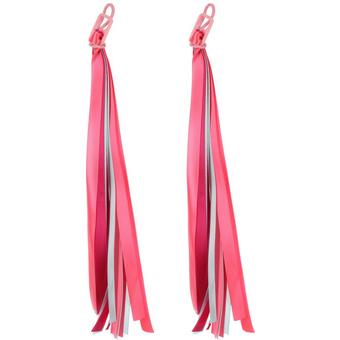 LOL Surprise Bell – £5.00
If your child loves LOL Surprise, this is the stocking filler for them. The LOL Surprise Bell features a cool and colourful LOL Surprise character design which they are sure to love. It's a fun way to brighten up their bike whilst also encouraging safety while they pedal away.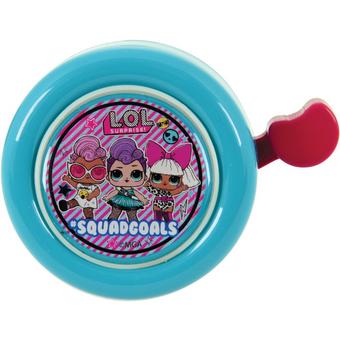 Batman Kids Bike Bell – £5.00
Batman fans will love this Batman Kids Bike Bell, featuring a striking Batman design. The bell easily fits onto handlebars and helps provide additional safety as your child whizzes along. It also helps that it'll make their bike look extra cool this Christmas.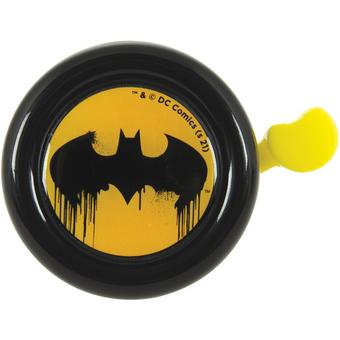 Halfords Essentials Kids Bike Number Plate Stickers – £5.00
The Halfords Essentials Kids Bike Number Plate Stickers are a fantastic Christmas stocking filler for kids who love to personalise their things. The stickers come in pink, blue and purple or blue, green and red, so they can customise their bike and unleash their creativity.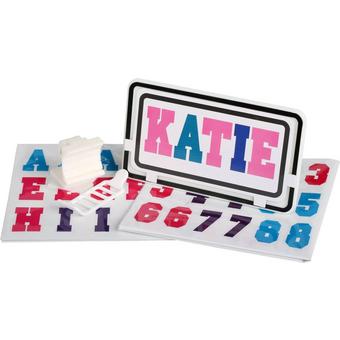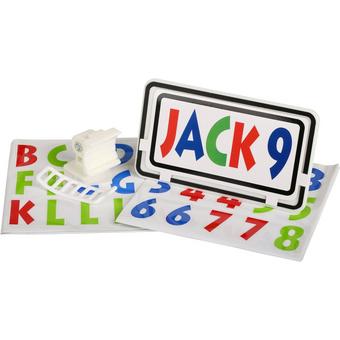 Halfords Small Wicker Bike Basket – £10.00
The Halfords Small Wicker Bike Basket is a perfect addition for little ones who love their cycling adventures. The basket is ideal for holding any essentials that your child may want to take on their journeys. Plus, it makes any bike look adorable!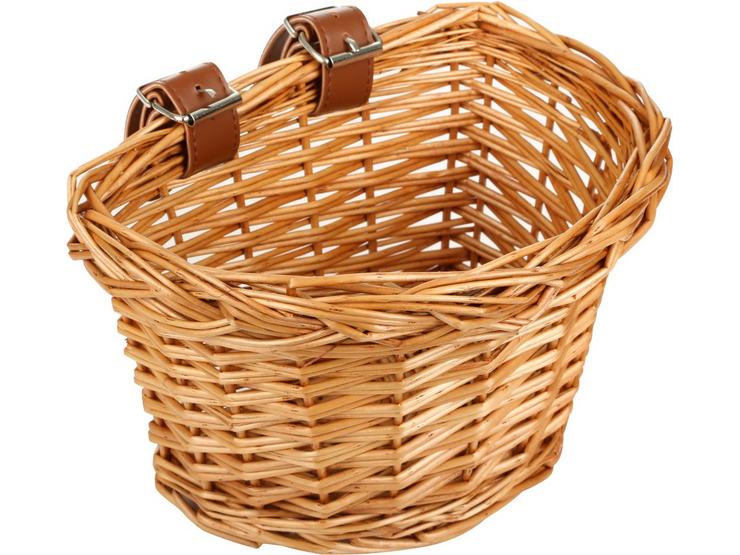 Halfords Essential Skate Helmet – £10.00
Didn't think you could get a bike helmet for £10? With Halfords, you can! The Halfords Essential Skate Helmet is suitable for riding standard bikes, BMX bikes and scooters. Available in both silver and black, the sleek design is sure to turn heads while the ABS shell will keep your child well protected.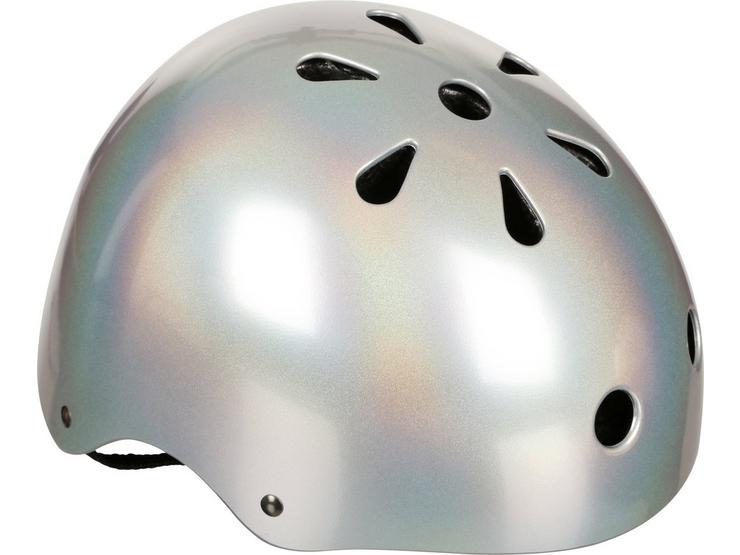 Knee and elbow pads – £8.00
We all want our kids to be as safe as possible when out on their bikes. A set of knee and elbow pads are a great way to keep them protected on their rides. But safety doesn't have to mean boring! We've got a variety of options including the Apollo Twinkles Pads to the  Apollo Police Patrol Pads. Both will get them looking the part while offering an extra layer of protection.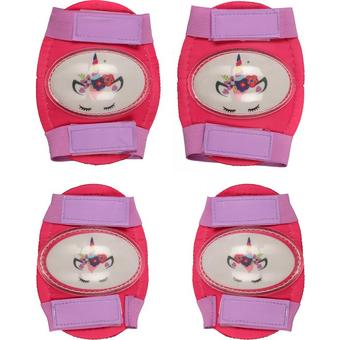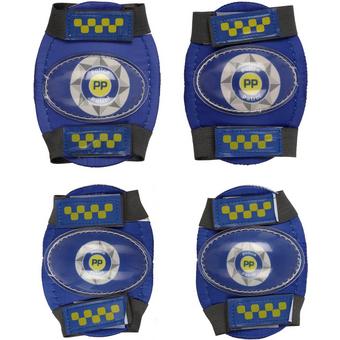 Kids Bike Dolly Carrier Seat – £10.00
Kids will love the Kids Bike Dolly Carrier Seat and taking their favourite dolly or teddy on their cycling adventures. The seat is easy to attach to bikes between 12-16" and is sure to make their rides that extra bit more enjoyable.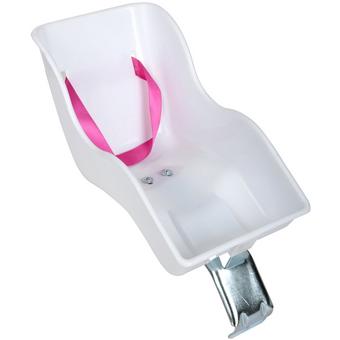 Halfords Essential Kids Motorbike Noise Maker – £10.00
Turn your little one's bike into a motorbike with the Halfords Essential Kids Motorbike Noise Maker. It easily attaches to your child's handlebars and makes a growling sound just like a real motorbike so they can get into full biker mode!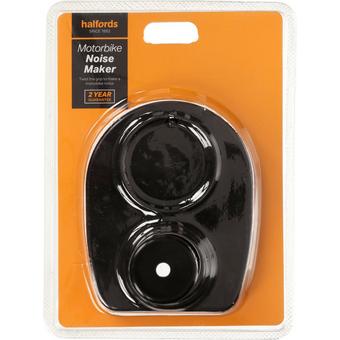 Star Spokies – £3.00
For children who love to bling up their bikes, our Star Spokies are the perfect stocking filler. Simply clip onto the bike spokes and watch them blend into a whirl of colours as they whizz along. Their friends are sure to be mesmerised!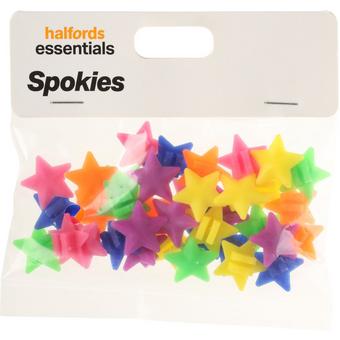 Check out our full range of affordable kids' bike accessories over on Halfords.com.
Christmas gifts for adults – £10 or less
Buying Christmas gifts for adults can sometimes be a little more challenging than buying for little ones. Thankfully we've got a great variety of motoring and cycling accessories at low prices that will put a smile on their face.
Flo's Fancies Dog 3D Vanilla Air Freshener – £2.99
The perfect Christmas stocking filler for the dachshund lover in your life! Not only does the Flo's Fancies Dog 3D Vanilla Air Freshener look great in any rear-view mirror, it also leaves car interiors with a lovely vanilla scent.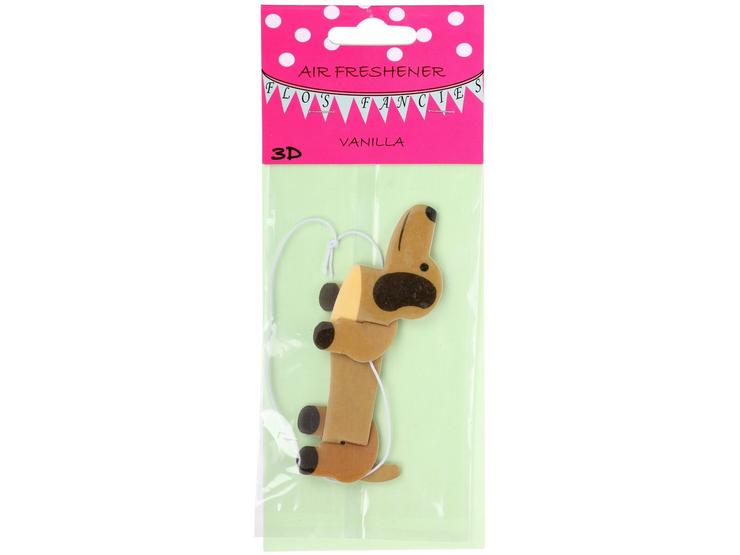 Furry Dice – £3.00
Ah, the classic set of Furry Dice – an iconic accessory that is sure to jazz up any car interior. The ideal Christmas gift for the person in your life that has just passed their driving test or someone who loves fun car accessories.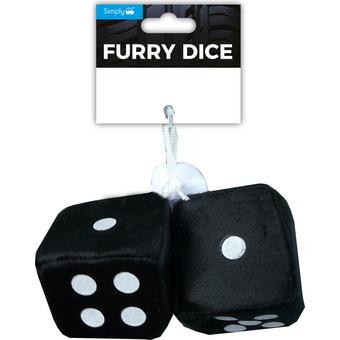 Halfords Universal One Touch Phone Holder – £6.00
The Halfords Universal One Touch Phone Holder is a handy Christmas gift for those who regularly use their phone as a sat nav. The strong suction cup easily attaches to the windshield and ensures phones are kept secure while on the move.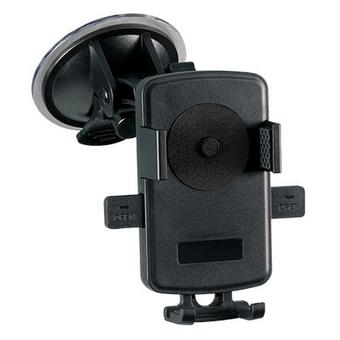 Halfords Phone Mount – £10.00
And for the cyclist in your life, we also stock phone mounts for bikes. Simply attach the Halfords Phone Mount to the handlebar and away you go. It spins 360 degrees so you can view at all angles. The perfect solution for cyclists who use their phones as a GPS device.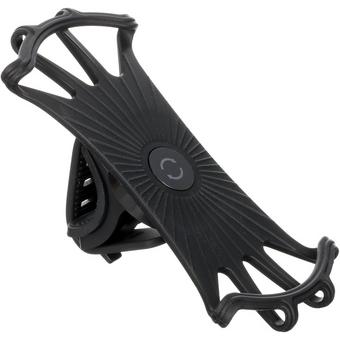 Halfords Car Cleaning Bucket Bundle – £7
If you're after a Christmas gift that gives you the most bang for your buck, look no further than the Halfords Car Cleaning Bucket Bundle. For just £7, you can get 4 essential car cleaning items, including the Halfords Car Wash and Wax, 5 microfibre cloths, a car wash sponge and a car wash bucket. Save money when you buy all 4 items together and get the best value for money this Christmas. It's the perfect gift for any car cleaning enthusiast.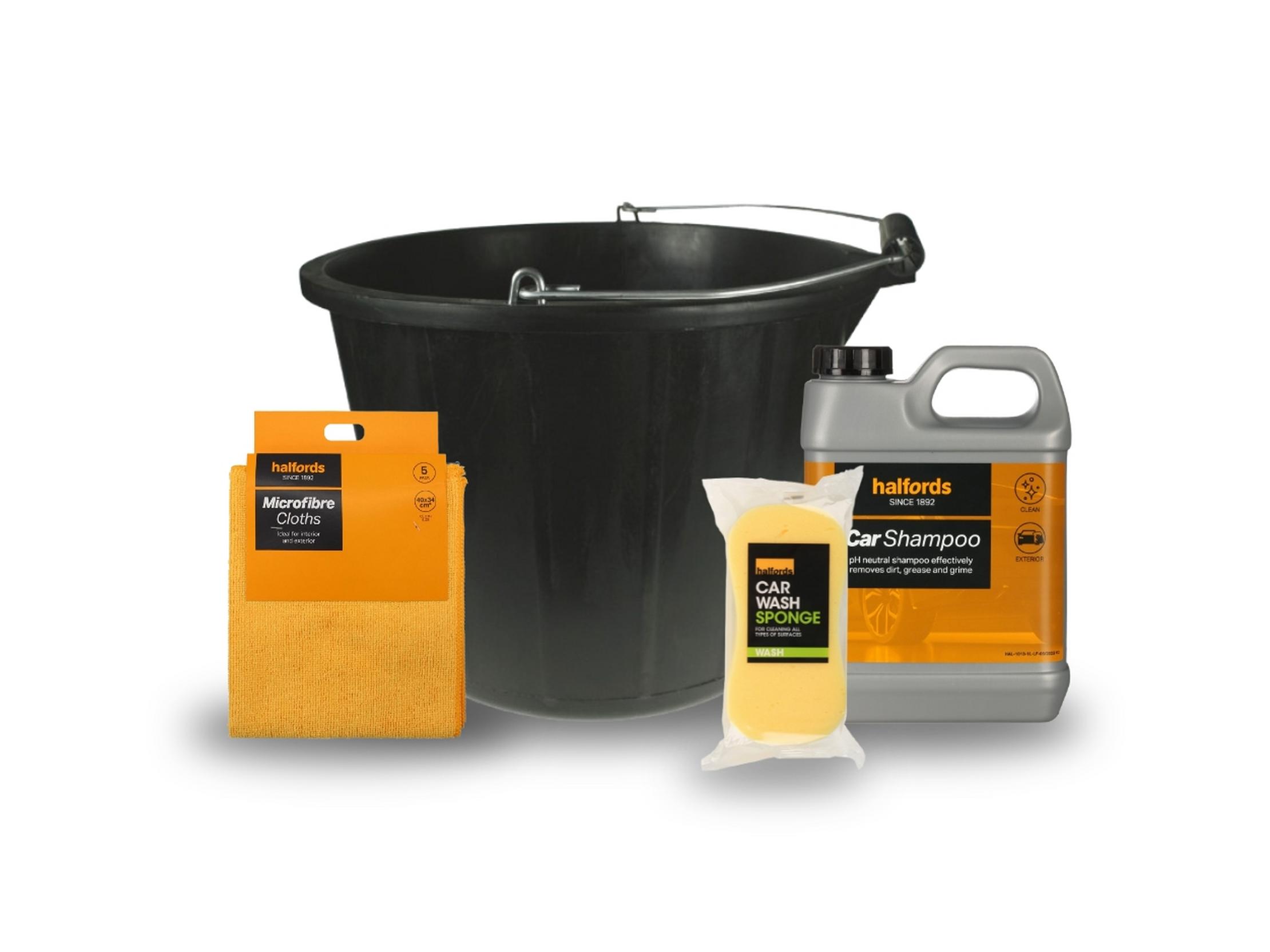 Muc-off Nano Tech Bike Cleaner – £6.99
And don't think we've forgotten about those with mucky bikes! We stock an array of Muc-Off products to help get bikes back to looking their best. The Muc-Off Nano Tech Bike Cleaner comes at a great price and help tackle the toughest of dirt, leaving bikes in top condition.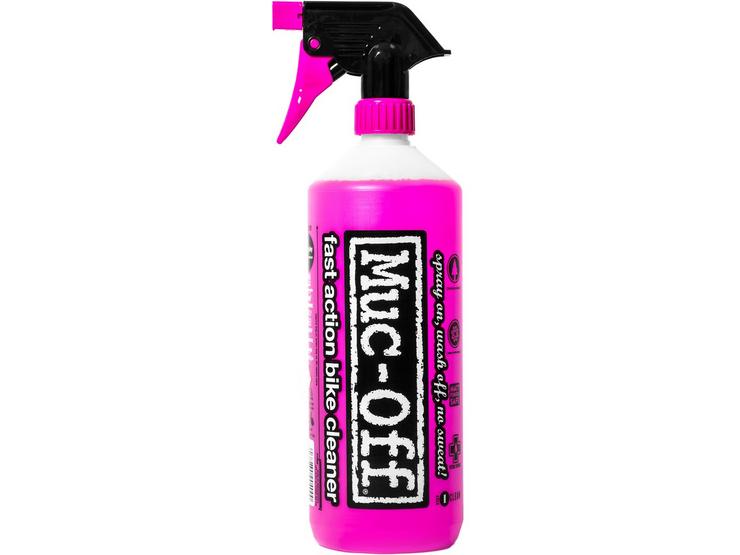 Halfords Essentials Helmet – £10.00
That's right, another bike helmet for just £10! The Halfords Essentials Helmet is perfect for cyclists who regularly go on short, leisurely rides. It's particularly ideal for someone who is new to cycling and looking to get more active in the new year.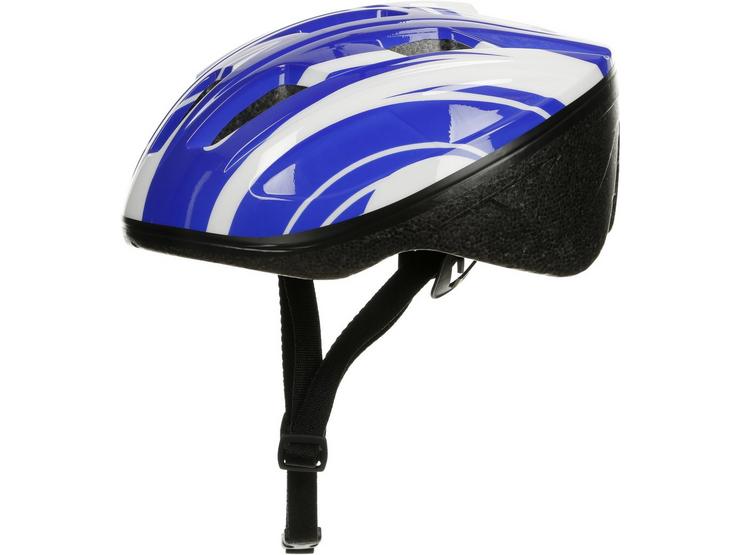 Boardman Unisex Trainer Socks – £5.00
Let's be honest, it's not Christmas unless you recieve a pair of socks. The Boardman Unisex Trainer Socks are ideal for cyclists due to their moisture-wicking fabric to help keep feet dry during rides while the padded heels provide additional comfort.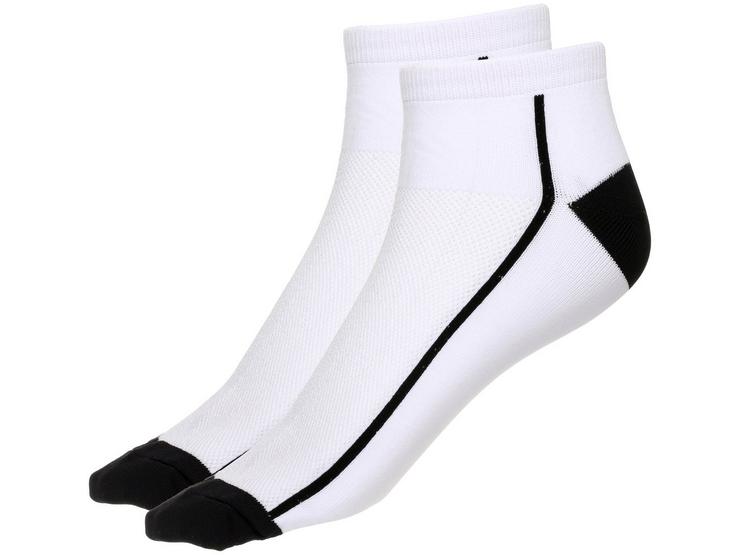 Halfords Advanced 8 Piece Screwdriver Set – £10.00
Everyone who loves a bit of DIY needs a good set of screwdrivers. For the handy person in your life, the Halfords Advanced 8-Piece Screwdriver Set is a must. The comfortable grip handles make working on projects that extra bit easier. All Halfords Advanced products also come with a lifetime guarantee.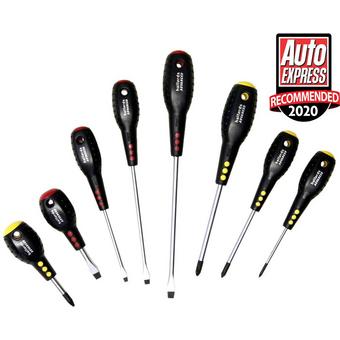 Draper Magnetic Tool Holder – £4.29
If you know someone with an untidy garage or workshop, the Draper Magnetic Tool Holder is for them. Easily attach the tool holder to tool cabinets and metal storage units and easily hang tool essentials such as wrenches, screwdrivers, and spanners. It's the simple way to bring order to any garage or workshop.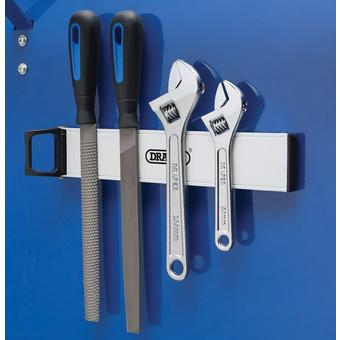 And that concludes our shortlist of Christmas gifts for under £10. If you're still not sure what to get that certain someone, remember there's always the Halfords gift card that can be used in-store, online or in our garages. You can top the card up with a value to suit you and the giftee can spend it on whatever they'd like.
To help manage your spending over Christmas, there's also the Halfords Savers Club where you'll get rewarded for your savings. Simply top up a Halfords Saver Card with a minimum of £5 and you'll receive 5% off your initial load value. You can then top up whenever you need to and use the balance to make purchases online, in-store or in our garages.
For extra peace of mind over the festive season, you can also lock in prices today and pay later with Klarna over a period to suit you. Discover our full finance options available here.
For more inspiration on gifts this Christmas, head over to Halfords.com where we've driven down prices on thousands of motoring essentials. If you want great value Christmas gifts, you want Halfords.