Christmas 2019, here we go again! Whether you find Christmas shopping a delight or it's your worst nightmare, we've put together some of our favourites to help you get through your Christmas list. We've got quirky gift ideas for her, cycling gifts for him and Christmas gift ideas for your loved one who has everything! Halfords makes it all a bit easier so you get to sit back, relax and enjoy that well-earnt mince pie.
There might be mixed views on adult scooters but we think they're a great way to get around and explore your environment. Who cares if it raises a few eyebrows? You're free as a bird! And, believe it or not, you can burn up to 300 calories an hour on a scooter! The Xiaomi electric scooter is a fun, quirky gift for Christmas. And, it's got some serious credentials, featuring a double braking system and acceleration up to 15.5 mph with just a press of your thumb on the controls. Its award-winning design is obvious in the lightweight aluminium frame and its clean lines. If you're looking for gifts for someone who has everything then an electric scooter might be the one thing they would never have thought of.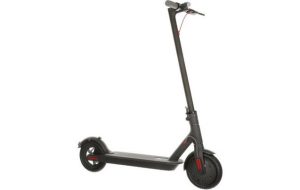 N.B. Electric scooters must not be used on public highways, pavements, cycle lanes or bridleways, but only on private property with the owner's consent. For further guidance, please click here.
The Nextbase 322GW Limited Edition Bundle does all the usual things that you'd expect from a Dash Cam, with a few exciting extras. It now features an innovative new safety feature, Emergency SOS, which in the event of an accident will alert the emergency services to your location. It can even provide information such as your blood type and medical history to speed up the rescue process. This is a hi-tech bit of kit with a 2.5″ HD IPS touch screen panel and a 6G lens capturing the road ahead in close detail. It also has updated connectivity features including Bluetooth 4.2 to automatically send crash footage directly to your smartphone. A fantastic Christmas gift for car geeks.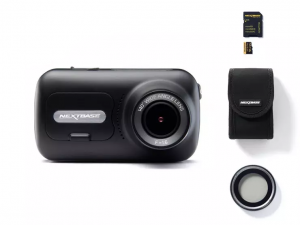 A fantastic Christmas present for her. The Carerra Crossfire Womens Electric Hybrid Bike is a great option if you're looking for a little extra power on your journey. You'll get 60 miles of pedalling assistance on a single charge of the 417Wh battery, which makes all the difference on a daily commute or a weekend jaunt. The frame is nice and lightweight and with the 8-speed gears, the Carerra Crossfire makes for a very pleasant and comfortable ride. The motor supports three levels of assistance – Climb, Tour, and Eco – so you'll be well taken care of whatever the terrain. Get this on your Christmas list!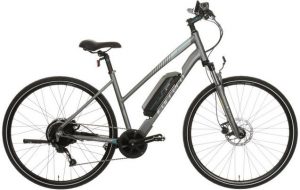 If Alexa is already part of your family then this could be a great present for Dad. Available exclusively at Halfords, the JVC KD-X372BT Car Stereo comes with Alexa built in. She does all the hard work for him – she'll make calls, play music requests and read the news. Dad can hook her up to his smartphone Alexa app so that he can access all of his favourite tracks. She'll even turn the heating on at home whilst he's out and about! All he needs to worry about is enjoying the drive. We think he'll love this helpful Christmas elf!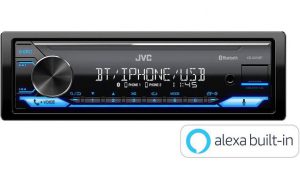 As technology changes and cars rely more heavily on electronics for security, so have the thieves' methods become more creative to gain entry to your vehicle. Diagnostic machines are often used to fool the car in to thinking that the key is present. Or, most commonly, the ID of your key is cloned by a device that can access the RF signal of your key fob. The Halfords Anti-Theft Car Key Signal Blocker or Faraday Wallet, fits 99% of vehicle key fobs and is one of the best-kept secrets to give at Christmas. This clever wallet has a specially designed lining that prevents thieves from being able to scan and extract the ID of your key fob. Just pop your keys securely in to the pocket of the wallet and you'll reduce the risk of coming back from your NYE party and finding your car isn't where you left it.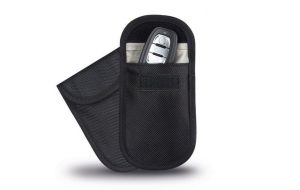 Pop the neat Lynx Gel Car Freshener into your cup holder or door pocket and fill your car with the refreshing scents of citrus and patchouli with wood tones. It's really discreet so you can place it wherever you like and enjoy the confidence-boosting aroma whenever you're in the car. A super little stocking filler for the man in your life who takes pride in his wheels!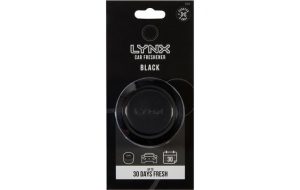 Bike helmets can offer more than just protection for your head in the event of an accident they can also provide extra visibility to other motorists. A brightly coloured helmet can help you be seen on a busy road and many helmets now have built in reflectors that are particularly useful if you're cycling at night. Our Smart bike helmets go one step further and make a great Christmas gift for a cycling enthusiast. The Livall BH60SE Bluetooth Enabled Smart Helmet has a state of the art system that gives you additional levels of safety as you're cycling. It's connected in every sense with Bluetooth speakers giving you access to your favourite playlist and a hands-free microphone allowing you to take calls on the go. Use the remote control fixed to the handlebars to control the LED indicator lights on the helmet. And, if you get in to difficulty, the SOS alert safety sensor will raise the alarm with your emergency contact list if it senses a lack of movement from you. All in all this helmet is packed full of smart features that makes for a delightful cycling gift at Christmas.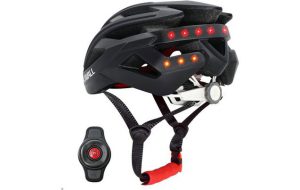 Making some plans for an overseas adventure in the New Year? The TomTom Start 52 5″ Sat Nav makes the perfect co-pilot to ensure you get from place to place safely and with ease. This model covers the whole of Europe and has Lifetime Maps which means you've always got the most up to date route. The touchscreen makes it really easy to find where you want to go and the Advance Lane Guidance means you'll have plenty of warning to make your next exit. TomTom also helps out with alerting you to speed cameras coming up and reminding you of speed limits. The TomTom Start 52 is the kind of travelling companion that you'll never get tired of being in the car with. Those family holidays just got a lot more peaceful! This is a Christmas gift that everyone will be thankful for.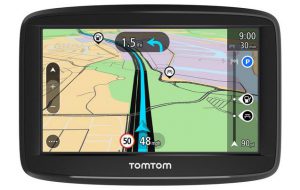 The Carrera Vengeance Men's Mountain Bike has its name for a reason. It's one of our best sellers and takes no prisoners when it comes to performance. Lightweight and nimble, it suits mountain bikers of all abilities and is designed to cope with challenging terrain. The sophisticated 24 speed gear system mean you can really put this bike through its paces. What's better than a bike for Christmas? Treat your man to a cycling gift this year.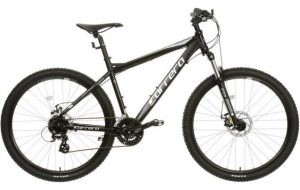 The ultimate Christmas gift idea for the handyman or woman in your life! The Halfords Advanced 200 Piece Socket and Ratchet Spanner Set has everything you could possibly need for day to day jobs or bigger challenges. The set includes 100 tooth ratchets and 72 tooth Ratchet Spanners, with Surface Drive Plus to provide up to 28% more torque before rounding. These tools are of the highest quality and have been especially designed and engineered to get the job done and stay the distance. The lifetime guarantee on this set says it all. Spoil your loved one with this functional Christmas gift.