Christmas 2021, here we go again!
Whether you find Christmas shopping a delight or it's your worst nightmare, we've put together some of our favourite gifts to help you get through your Christmas list. We've got quirky gift ideas for her, cycling gifts for him and Christmas gift ideas for your loved one who has everything!
Electric scooters
E-scooters are loads of fun, which makes them a great choice for anyone this Christmas.
If you think an e-scooter will be the perfect gift for one of your loved ones, you shouldn't look much further than the Carrera impel is-1. The first e-scooter in the Carrera range, the impel is-1 offers style, high-quality performance technology and a price that won't break the bank.
This innovative electric scooter features front and rear disc brakes, an IPX5 waterproof rating (ideal for UK weather!), an electronic locking system and built-in cable lock for added security, and a quick folding mechanism for easy portability.
If you're looking for gifts for someone who has everything, an electric scooter might be the one thing they would never have thought of.*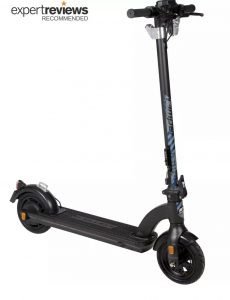 Dash cams
The BlackVue DR590X-2CH Front/Rear Dash Cam with 32GB microSD Card is a top-of-the-range dash cam, with a number of exciting features.
These include full HD 1080p front and rear cameras with 30fps video and an ultra-wide 139 degree viewing angle. The dash cam comes with Sony's premium STARVIS image sensor, providing outstanding performance in low light conditions, while an additional Night Vision feature further enhances details in dark environments. There's also Wi-Fi functionality and the BlackVue app to make connecting the dash cam to a smartphone or tablet quick and easy.
BlackVue's unique Intelligent Parking Mode is ideal if you worry about hit-and-runs, theft or vandalism while your vehicle is parked and left unattended. The DR590X-2CH automatically switches to Parking Mode when the ignition is switched off, and will continue to monitor your vehicle, recording and storing events for review later – or alerting you in real time via the BlackVue app.
With so many features packed in, the BlackVue DR590X-2CH is the dash cam gift that keeps on giving – while helping to keep your car safe.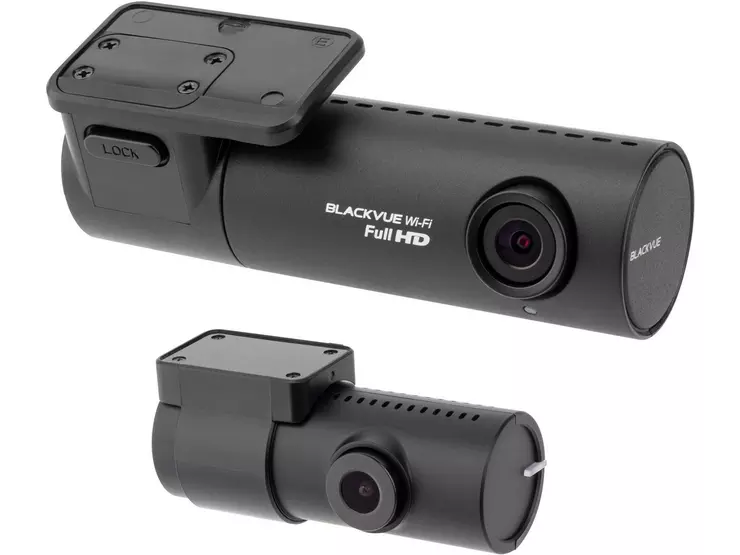 Bikes for her
The Carrera impel im-1 Electric Hybrid Bike is a great option if you're looking for a little extra power on your journey, as are any of the bikes in the Carrera impel range.
You'll get up to 50 miles of pedalling assistance on a single charge of the 367Wh battery, which makes all the difference on a daily commute or a weekend jaunt. The frame is nice and lightweight and with the memory foam saddle, the Carrera impel im-1 makes for a very pleasant and comfortable ride. The motor supports three levels of assistance, so you'll be well taken care of whatever the terrain.
Another option is a bike from our Apollo range. With a variety of hybrid and mountain bikes available, such as the Jewel, Entice and Elyse, there's something for everyone.
Get a bike on your Christmas list!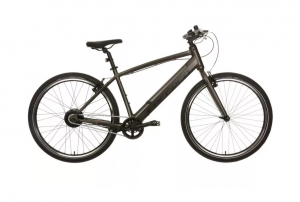 Bikes for him
New for winter 2021, the Carrera Karkinos is a limited-edition model that could be the perfect gift for someone keen to get out exploring on a mountain bike in the new year.
Available in sizes XS to XL, the Karkinos features very similar spec to the UK's best selling Carrera Vengeance mountain bike. Its Shimano 2x drivetrain keeps gear changes simple with no more gears than you truly need, but with great range thanks to a wide range rear cassette.
The disc brakes on the Karkinos give all-weather confidence whilst the capable Suntour XCM fork will not only add comfort, but will give extra grip when the going get a bit bumpier.
To top it all off, the Karkinos is fitted with the much-loved Carrera memory foam saddle meaning that wherever you're riding, you'll do so in comfort.
We have a great range of men's Apollo bikes too, including the Phaze, Evade and Transfer, so it's definitely the Christmas to pop a bike under the tree.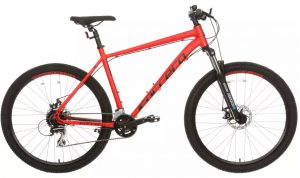 Car stereos
If you've got a loved on who spends hours behind the wheel, then a quality car stereo could be the perfect present.
The Pioneer SPH-DA160DAB Car Stereo comes with Apple CarPlay and Android Auto built-in, allowing you to connect your smartphone and make calls, use maps, listen to music and access messages using your voice alone.
The 6.8 inch touchscreen is fast, responsive and easy to use, while the stereo also includes Bluetooth and DAB/DAB+ digital radio for crystal clear audio. We think the Pioneer SPH-DA160DAB is a winning choice this Christmas!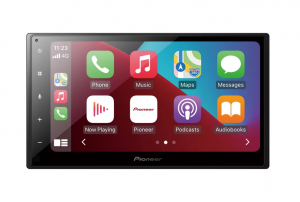 Car protection
As technology changes and cars rely more heavily on electronics for security, thieves have become more creative in their attempts to gain entry into your vehicle. Diagnostic machines are often used to fool cars into thinking that the key is present. Or, most commonly, the ID of your key is cloned by a device that can access the RF signal of your key fob.
The Halfords Anti-Theft Car Key Signal Blocker or Faraday Wallet, fits 99% of vehicle key fobs and is one of the best-kept secrets to give at Christmas. This clever wallet has a specially designed lining that prevents thieves from being able to scan and extract the ID of your key fob.
Just pop your keys securely into the pocket of the wallet and you'll reduce the risk of your car being stolen this Christmas.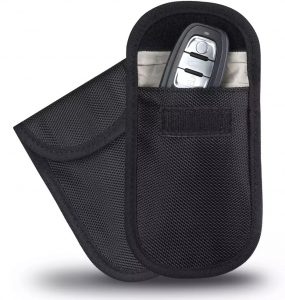 Air fresheners
Got a loved one whose car is in serious need of freshening up?
Pop the neat Lynx Gel Car Freshener onto your Christmas list and their car will be filled with refreshing scents of citrus and patchouli with wood tones. It's really discreet so it can be placed wherever they like, and they'll enjoy the confidence-boosting aroma whenever they're in their car.
A super little stocking filler for this Christmas!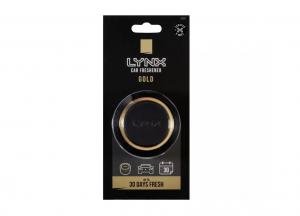 Bike helmets
Adding protection, extra visibility and with lots of stylish options, a bike helmet is a great gift for Christmas.
The Lazer Compact DLX MIPS Helmet crams all three of these factors into one impressive package. Featuring the best safety technology, a MIPS low-friction layer inside the helmet provides additional protection against rotational impacts. This helps protect the brain in the case of an accident.
The helmet also helps make you more visible to motorists through a rear-mounted LED light. Providing comfort, safety and style in an attractive and low-priced package, the Lazer should be on any cyclist's wish list.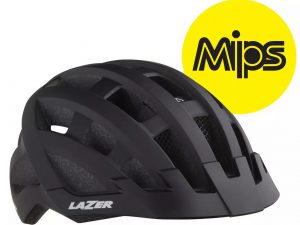 Improving fitness
Getting fit has never been easier thanks to the Garmin Vivoactive 4  Smartwatch.
The watch comes complete with more than 20 preloaded GPS and sports apps that allow users to track the progress of their yoga, cardio, strength training, running, swimming and other workouts. You can also easily download songs to the watch, including playlists from popular music websites, for phone-free listening.
It's the perfect Christmas gift for both fitness-fanatics and those looking to build their fitness.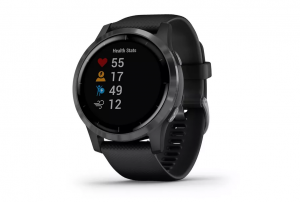 Sat navs
Got a loved one who's always on road trip adventures?
The TomTom GO Discover 5″ Car Sat Nav makes the perfect co-pilot to ensure you get safely from A to B and with ease. This model covers the whole of the world and has regular updates, which means you've always got the most up-to-date route.
The touchscreen makes it really easy to find where you want to go and the advance lane guidance means you'll have plenty of warning to make your next exit. TomTom also helps with alerting you to speed cameras and reminding you of speed limits.
The TomTom GO Discover 5″ Car Sat Nav is the kind of travelling companion that you'll never get tired of being in the car with.
Driving just got less stressful. A Christmas gift that everyone will be thankful for!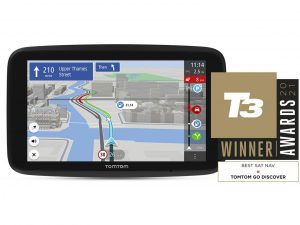 For the DIY enthusiasts
The ultimate Christmas gift ideas for the handyman or woman in your life!
The Halfords Advanced 100-Piece Socket Set has been developed by professionals to give DIYers everything they need for jobs in the home or workshop. High quality and coming with a lifetime guarantee, this set is a gift that'll keep on giving.
For the power tool lovers, there's the Ryobi 18V+ ONE Impact Driver Starter Kit. They'll get a high-powered impact driver, a variable speed trigger, magnetic tray, case and 18V+ ONE battery that's compatible with other products in the range.
Or if they've already got all the tools they need, why not go for the Stanley 26″ Galvanised Metal/Plastic Toolbox? The size makes it ideal for storing larger tools, while the removable plastic tray will keep their smaller tools, fittings and fixtures safe.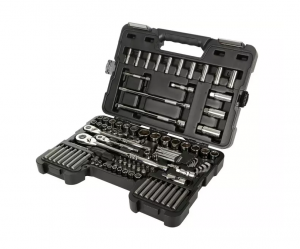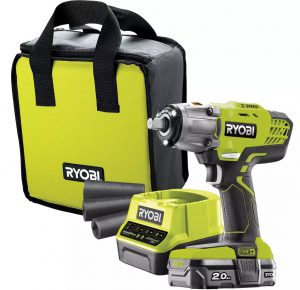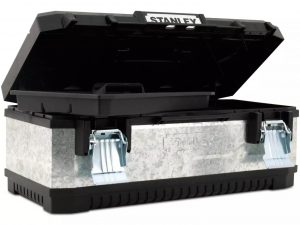 ---
That should help take care of those gifts even for those family members who have everything. If you're Christmas list is especially long, you can find all the gifts you need over at Halfords.com.
If you want the perfect Christmas gifts – you want Halfords.
Legal warning:
It's currently illegal to ride a privately owned e-scooter on a public road, pavement, cycle lane or bridleway. Privately owned e-scooters can only be ridden on private land with the permission on the landowner.
Customers should be aware that if they use a private e-scooter illegally, they could face a fine and penalty points on their licence, and the e-scooter could be impounded.