Finding the perfect gift can be difficult. There are so many options available, what do you get?
Before giving up and buying a pair of socks (again!), check out our guide to the best Christmas gifts. With options for your friend, brother, sister, parents, grandparents or partner, you're bound to find the perfect gift.
Electric scooters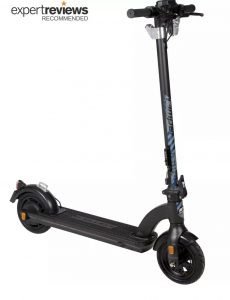 When trying to find the perfect gift, you probably haven't considered an electric scooter.* But you should have!
Electric scooters are great fun and have rapidly grown in popularity. When it comes to picking an e-scooter, you won't find many better than the Carrera impel is-1 Electric Scooter.
It's packed with market-leading features including dual disc brakes, a multi-functional LED display, and an electronic locking system and built-in cable lock. With a sleek design, it looks great too and it's a great present for Christmas.
Electric bikes
E-bikes offer the same great benefits of a normal bike but with added assistance, perfect if you want a faster ride or to take the strain off when tackling tricky uphill stretches.
If you're considering buying an e-bike as a present this Christmas, look no further than the Carrera impel im-2. A part of Carrera's newest range of e-bikes, it's a versatile choice that's equally at home on an urban commute as it is riding on off-road paths.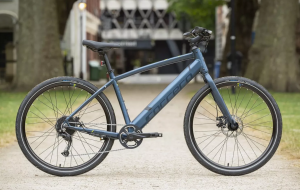 No matter what it's used for, it'll always offer the same level of performance thanks to an impressive Hyena motor that can power you up to speeds of 15.5 miles per hour. On top of this, it boasts a maximum range of up to 50 miles, enough for any ride.**
If you want more options, check out the Carrera impel im-1 and Carrera impel im-3 (coming soon!) e-bikes. Our range doesn't end there, and you can find many more over at Halfords.com, starting from as little as £499. Making things even better, you can pay later with Klarna so you can easily split the cost.
Kids' bikes
There's no better gift than a new bike – just make sure you're prepared for those squeals of excitement.
With its aqua frame, shimmering scales, handlebar streamers, and a dolly carrier, the Apollo Mermaid Kids Bike will be a hit with those little ones who love mermaids.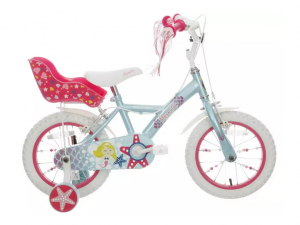 For wannabe firemen, the Apollo Firechief Kids Bike is a popular choice. With a siren on the front and a toolbox on the back, they'll always be ready to race to the rescue.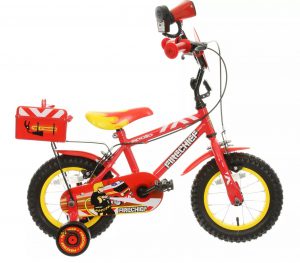 Want to make the present extra special? You can personalise your little one's new bike by adding their name to the frame. We also have a reindeer gift bag and a red bow to help you prepare the bike for the big reveal – and you can combine all three of these extras together for only £10!
Many of our kids' bike are also available in bundles with the must-have accessories – so, it's lots of presents rolled into one.
Kids' scooters
There's no denying it, scooters are cool, and having the coolest scooter is important.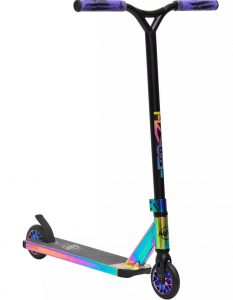 Scooters don't come much cooler than the Invert FS2+ Rocket Fuel Stunt Scooter. Perfect for mastering new tricks, the Invert has a cool look that every young shredder wants!
Of course, not all kids are quite at the trick stage. For those who are taking their first steps into the world of scooting, try the U-Move LED Scooter – Pearl Pink. Perfect for beginners, the patented lock system allows you to adapt the steering angle as your little one improves.
Adult bikes
They say Christmas becomes less exciting as you get older, but we reckon a new bike can lead to some excited squeals from grown-ups too!
And a bike from Apollo, one of the UK's leading brands, will go down very well this Christmas. Apollo design their bikes around a simple mantra – cycling made easy.
That's why they have a wide range of bikes for every type of rider, and their adult bikes are designed to fit teenagers and above. So, whether it's the Apollo Jewel Women's Mountain Bike or the Apollo Transfer Men's Hybrid Bike, explore their range and find the perfect gift.
Want to add an extra gift on top? In association with Cycleplan, we offer bike insurance, and any customers buying a bike from Halfords can activate it for a free 14-day period. *** Learn more here.
Cycling accessories
Get much more than just the time from your watch with the Garmin Vivoactive 4 Smartwatch. This impressive smartwatch from tech experts Garmin has the broadest range of all-day health monitoring features available, such as respiration tracking and the Body Battery™ energy monitor.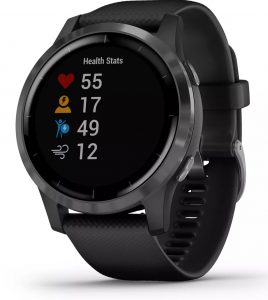 Or, if you know a cyclist who keeps complaining about mechanical issues, buy them the BikeHut 30 Piece Bike Tool Kit. The kit contains all the tools needed to help them keep their bike in perfect working order and perform routine maintenance, repairs and upgrades.
Car cleaning
We all know someone who prides themselves on the shininess of their car.
For those who are out with a bucket and sponge whatever the weather, the Autoglym Perfect Bodywork, Wheels and Interior Gift Collection is a great gift. It contains everything needed to keep the bodywork shining and the interior fresh, including the Super Resin Polish that has won the Detailing World Polish of the Year award four times!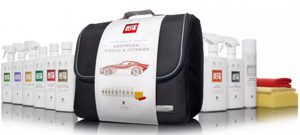 Why not combine it with the Nilfisk Core 140 Bike & Auto Pressure Washer? It has multiple pressure settings making it suitable for a variety of jobs, from cleaning cars and bikes to spraying down fences and paving.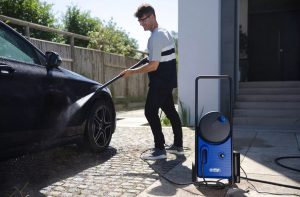 Top tech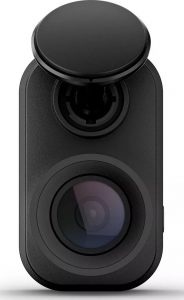 Add tech to your shopping list with a dash cam.
The Garmin Dash Cam Mini 2 is tiny but mighty, and will mount neatly behind a car's rearview mirror. 1080p HD recording and a 140-degree viewing angle provide high quality coverage, while voice controls let you use spoken commands to save videos, start/stop recordings and take pictures.
Workshop
Everyone needs the perfect tools to help get the job done!
If you know someone who's a mechanical whizz, they need the Halfords 186 Piece Maintenance Tool Kit. It contains 186 of the most common tools required to complete mechanical jobs.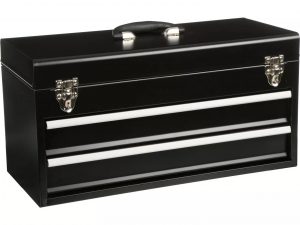 DIY enthusiasts don't just need tools, and the Ryobi 18V ONE+ Stereo and the Ryobi 18V ONE+ LED Torch are also great gift ideas.
Battery care
We all want a snowy Christmas, but the cold weather can have one unwanted side effect: a reluctant battery.
If you find yourself in this situation, you can rely on the GB40 1000A NOCO Jump Starter. This portable option provides 1000 amps that will get your car started in seconds.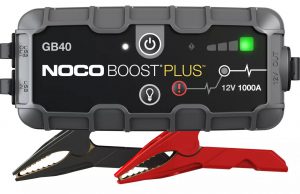 With the Christmas period a busy one for breakdown services, a jump starter may just be the perfect gift.
---
There you have it. There's a gift option for everyone, even that person who has everything! If you need more gift ideas, head over to Halfords.com where we have everything you could possibly need. And if you're still struggling, why not buy one of our gift cards? Each is redeemable online, instore and in our Autocentres.
You want the perfect gift to make Christmas special, you want Halfords.
*It is illegal to use an e-scooter on a public road, pavement, cycle lane or bridleway. E-scooters should only be ridden on private land with the permission of the landowner.
**The maximum range will depend on the capacity of the battery, rider and luggage weight, power mode setting and riding style.
***Halfords Limited is an Introducer Appointed Representative of Ripe Insurance Services Limited, trading as Cycleplan, which is authorised and regulated by the Financial Conduct Authority.