Christmas arrives on the same day every year, yet many of us still fail to prepare. Cue some last-minute panic buying as we desperately try to complete our shopping lists.
If you find yourself in this situation, don't worry. We've pulled together our most popular last-minute gifts from last Christmas to help provide some inspiration.
Nextbase 320XR+ Front and Rear Dash Cam Bundle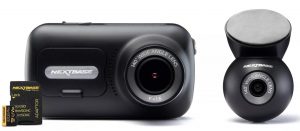 A new dash cam is always a great option for those who drive. That's why so many of our customers turned to Nextbase dash cams last Christmas.
For this Christmas, we'd suggest the Nextbase 320XR+ Front and Rear Dash Cam Bundle. Providing all-round protection out on the road, both the front and rear cameras capture high-quality footage through 140-degree lenses. Coming with a 32GB Nextbase memory card, they can capture a LOT of footage too.
Adding to this impressive package, both dash cams use the exclusive Click&Go PRO mount for easy installation and removal. Of course, you could always add a Halfords gift card on top so they can also get their new dash cam expertly hardwired. You can explore our full range of gift cards here.
Halfords Advanced 175-Piece Socket and Spanner Set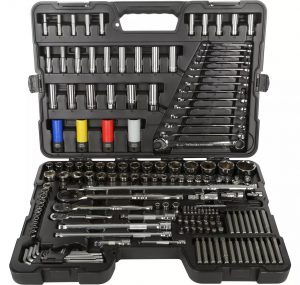 Another great option is a new toolset, especially for those DIY enthusiasts. Last year, the Halfords Essentials 60-Piece Home and Garage Tool Kit was popular, and it's a great choice this Christmas too.
Alternatively, try the Halfords Advanced 175-Piece Socket and Spanner Set. It's been designed by professionals to meet every-day needs around garages and workshops and includes 175 different sockets and spanners.
It's the perfect set for professionals or hobbyists and will be a great present this Christmas.
Apollo Gridlok Junior Mountain Bike
We think a new bike is the ultimate Christmas present for any kid. No matter how old they are, nothing beats seeing the excitement on their face as they discover their new wheels.
Last year, the Apollo Gridlok Junior Mountain Bike was one of our most popular last-minute gifts. This year, we have a wide range of kids' and junior bikes from top brands including Apollo and Carrera, and you can explore the full range here.
Making your Christmas shopping as easy as possible, our experts can also build any bike so it's ready to ride, before you select a timeslot to collect it in store. For selected junior and BMX bikes, we can even build the bike and deliver it straight to your door.
And there's more! Helping you get the bike ready for the big reveal, we also offer a reindeer gift bag, a red bow and the chance to add your child's name to the bike. You can combine all three of these extras for only £10.
Sign up to be the first to hear when we get new stock of any kids' or junior bikes.
Cateye EL135/LD155 Bike Light Set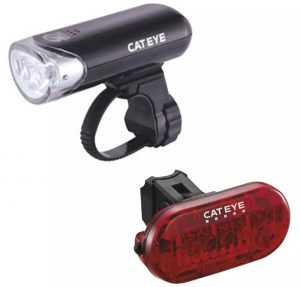 In winter there is one thing all cyclists need: a high-quality set of lights. That's why so many people turned to the Cateye EL135/LD155 Bike light Set this time last year.
Helping keep cyclists visible and safe, this stylish set is easy to fit to any bike and comes with three different modes including rapid, flash and constant.
The rear light uses five powerful LEDs and benefits from 360-degree visibility, while the front light is brighter and more efficient than ever before.
With a maximum run time of 120 hours (dependent on mode), you can always rely on this Cateye set to keep you visible out on the road.
You can explore our full range of bike lights here.
Demon Valeting Gift Pack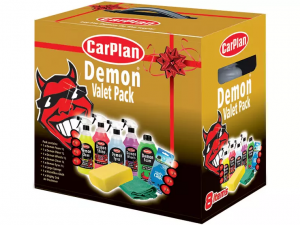 We finish with the Demon Valeting Gift Pack.
One for those who are out cleaning their car come rain or shine, this gift pack contains everything needed to clean and shine a car. This includes the Demon Wash Snow Foam Shampoo, Demon Spray on Shine, Demon Clean, plus much more.
Completing this impressive package, there's also a large sponge, microfibre cloth and the Mighty Oak Air Freshener – so the car will look great and smell fresh on the inside too.
Check out more car cleaning gift sets over at Halfords.com.
---
Didn't find what you were looking for on this list? Head over to Halfords.com where you'll find endless options to help complete your Christmas list.
And if you simply don't know what to buy, why not get one of our gift cards? The cards can be redeemed across our wide range of products and service either online, instore or at any of our garages. Explore our range of gift cards here.
You want the perfect last-minute gift, you want Halfords.