If your learning to ride on two wheels, there's some essential items you will need to consider before you take to the roads on your motorcycle or scooter.
Your helmet will be your most important piece of safety equipment, it is also against the law to ride on UK roads without a helmet. At Halfords we have a wide range of helmets available which all abide by the road legal standard ECE 22.05.  Whether you are looking for a full face helmet, open face, adventure or a flip front we have styles to suit.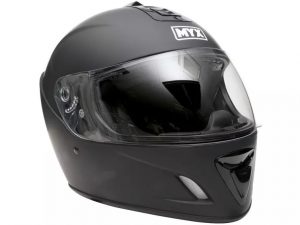 Protective clothing is as important as your helmet, our range is suitable all year round with CE protectors in elbows, shoulders and knees. Just because it's safe doesn't mean we've compromised on style, we have a wide range of designs and colours available.  View our collection of motorcycle jackets, jeans and gloves.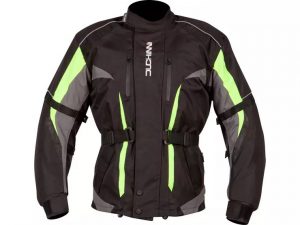 3 L Plates
If you have a provisional licence, you'll need L plates on the front and rear of your motorcycle. Our motorcycle L plate kit comes with three L plates giving you 2 rigid L plates and one self-adhesive L plate with options for how you choose to fit them.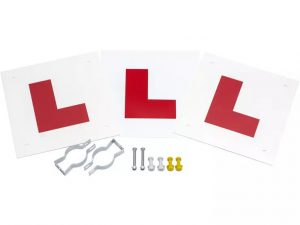 4 Motorcycle security
Motorbike theft is becoming more and more of an issue. The MagnumPlus Atlas Alarm Disc Lock 6mm Pin provides motorcyclists and other power sports users outstanding security in a small convenient size. The pin type model offers great protection against drive off thefts and easily fits into a pocket or tank bag.
Click for the full range of Motorcycling security options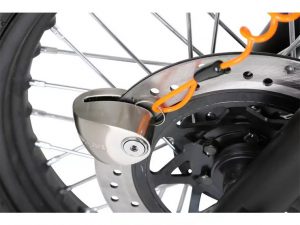 5 12v Power Source
Motorbikes don't come with a 12v power output as standard and if you plan on using a sat nav you will need somewhere to plug it in. The Halfords Weatherproof 12V Motorcycle Socket is a weatherproof 12V power supply for fitment to motorcycles and scooters. This power supply socket will enable the use of mobile phone chargers and Sat Navs. Its heavy-duty waterproof cap keeps the USB sockets dry, meaning you can use this accessory whatever the weather.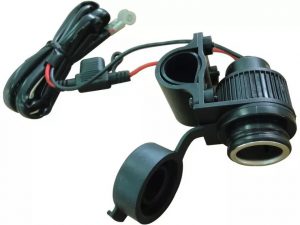 View all Motorcycle Accessories