What are all-season tyres?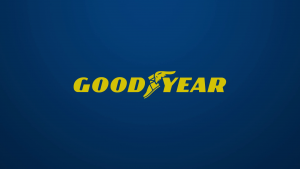 All-season, or all-weather tyres, are designed to blend the technologies of summer and winter tyres into a tyre that has the ability to adapt to changing weather conditions. They provide reassurance in terms of both performance and safety during warm summer weather and cold winter conditions.
The tyre industry generally recommends using summer tyres in temperatures above 7°c and winter tyres in temperatures below that. While both can be used year-round, an all-season tyre is created with an intermediate rubber compound that allows them to perform well on warm summer roads and cold winter roads alike.
Aside from temperature changes, all-season tyres are also designed to deal with heavy rainfall and snow/ice on the road surfaces. Sipes and grooves within the tread allow the tyre to evacuate surface water during heavy rainfall, while also providing grip and traction in snow/ice.
Should I buy all-season tyres?
All-season tyres are great for drivers who want the benefit of performance and safety all year round without needing to change their tyres in summer and winter.
In the UK, we generally have mild winters and not-so-hot summers with a chance of downpours all year round. Our climate is also known to experience all four seasons in one day – a cold, frosty morning can suddenly turn into a sunny afternoon with an evening of heavy showers. For this reason, all-season tyres are a great option for the vast majority of UK drivers. Without having to change tyres, you'll be safe to drive in wintry weather, rainy downpours and on hot, dry roads depending on the time of year.
What are my options when it comes to all-season tyres?
There are a variety of all-season tyres available and one of our favourites is the premium quality Goodyear Vector 4 Seasons Gen-3, which has been designed to cope perfectly in summer, in winter and on a day of mixed weather conditions.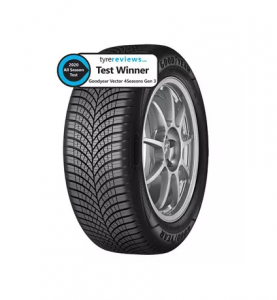 With the average number of days of rainfall set to continue to increase by up to 4% each year in the UK, it's important that drivers are prepared with tyres that can perform and provide peace of mind throughout sunny spells or unpredictable downpours. The latest Goodyear Vector 4 Seasons tyre is designed with Lifetime Aquaplaning Technology, meaning that the grooves of the tyre continually evolve over its lifetime in order to continuously disperse water and ensure that the tyre maintains contact with the road.
The all-season ability of the Vector 4 Seasons also extends to Snow Grip Technology (designed to provide additional traction during winter conditions) and Dry Handling Technology (designed to ensure optimum braking and manoeuvring during dry/summer weather).
With more test wins than any other brand tested, the Goodyear Vector 4 Seasons Gen-3 tyre is the ideal choice for drivers looking for reliability and performance year-round.
---
You can find out our full range of tyres on Halfords.com and it's easily to find a suitable set for your vehicle – simply use our online registration checker. We're also currently running a great promotion on Goodyear all-season tyres (until 30th November 2020), so there's never been a better time to invest in a set of tyres that will support you whatever the weather.
For more tyre guidance, head over to our tyre advice articles.