We all know how quickly children out-grow items, whether that be clothes or toys. A kids' bike is no different and, after pedalling around on the same bike for a few years, it could be time to consider upgrading to a bigger one.
It's important to know when your child has outgrown their bike to ensure they ride comfortably and safely. A bike that's the right size for their age and height will also ensure they have a more enjoyable riding experience. Keep reading to discover the tell-tale signs that your little one is ready for a bigger bike.
Check the size and fit
When your child becomes too big for their bike, it may become difficult and uncomfortable for them to ride. Here are a few signs that their bike could be too small:
Your child's knees are bent more than usual as they pedal.
Their head is close to the handlebars.
The saddle has become uncomfortable.
The handlebar reach is an uncomfortable height and distance.
If you want to know what size bike is most suitable for your child, take a look at our guide on finding the right size bike for your child. The handy chart shows age ranges, height in cm, the corresponding wheel size, and links to relevant bikes.
Reduced control
If you notice your child is struggling to control their bike, this could be an indication that the bike has become too small and a challenge to ride comfortably. Reduced control is a safety hazard and can increase the risk of your child experiencing a fall, so it's crucial to observe if the bike doesn't look quite right as they ride.
Assess their confidence and skills
If your child has become more confident and adventurous in their cycling abilities, it could be time for them to upgrade to a more advanced bike that matches their skill level. At Halfords, we have a wide range of junior mountain bikes and BMX bikes for your little rider to show off their skills.
Listen to any complaints
If your child no longer feels comfortable on their bike, you're probably going to hear about it! If they start to complain that their bike doesn't feel quite right, listen to their comments, and assess the bike using the above reference points.
How to tell if a bike is the correct size
When searching for a new kids' bike, you can tell if it's the correct size by observing the following:
Your child's feet should reach the pedals without needing to stretch.
When your child stands over the bike with their feet flat on the ground, there should be around 2 inches between their body and the top tube.
Your child should be able to comfortably manoeuvre the bike while maintaining full control.
What types of kids' bikes are available?
There are several different types of kids' bikes available to choose from. Which one is right for your child will be dependent on their skill level and personal preference.
Balance bike
A balance bike is a great first bike that teaches children the art of balance before they move onto a pedal bike. Balance bikes don't have pedals, with kids having to push their feet along the ground to move forward.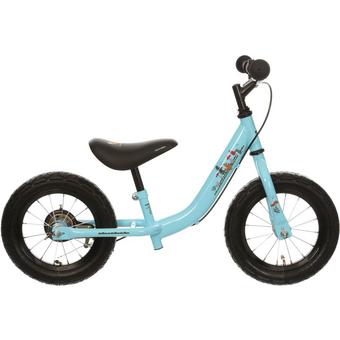 Pedal bike
A pedal bike is another great option for kids as you can easily attach stabilisers and remove these as they build up their confidence.
BMX bike
If you're little one loves showing off stunts and tricks, then a BMX bike is just the ticket. They're perfect for kids who want to get out and have fun.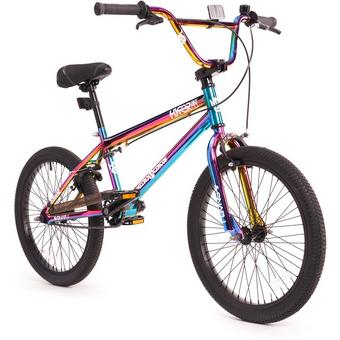 Mountain bike
Mountain bikes are ideal for little adventurers who want to get out and enjoy the great outdoors. They're designed to be cycled across a variety of terrain – ideal for young cyclists who have built up their confidence.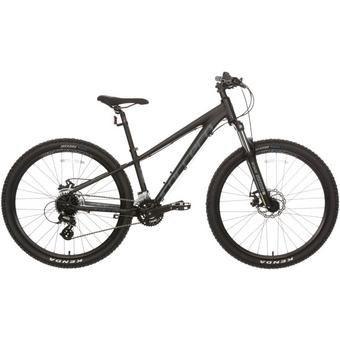 ---
You've now got an idea of what to look for if you think your child has outgrown their bike. If it is time for your little one to get a bigger bike, we've got an array of options to choose from. Whatever their style, we've got the right bike for every child – explore online today!