If your garage has become a bit of a dumping ground and trying to find anything is a bit like searching for hidden treasure using a really complicated map, then this could be a really good time to have a clear out and finally get sorted! Here are some ideas and tips on how to get your garage organised.
Get everything out
You need a clear working space so get everything out on to the driveway. This will allow you to see exactly what you've got, make some decisions on what you can throw away. Once you're happy with what you're keeping, group all your items into categories. These might be sections like garden, toys, tools, car, household, pets (associated items, not your actual furry friend!). When you're ready to put everything back in the garage you can create some order.
Cleaning your garage
It's time to clean the space. The best way to clean your garage is to sweep with a brush or broom to get as much dust, debris and cobwebs out first. A wire brush with some vinegar diluted in warm water will help remove any mould. You can then use a mop to wash down the floor and the walls. Leave it to dry or use a microfibre cloth to quicken up the drying process.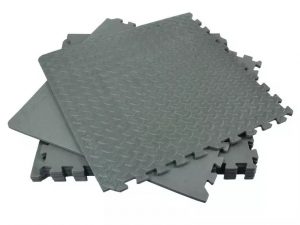 Once the floor is completely dry, you might want to consider laying down some garage matting. The Rolson 6 Piece Floor Mat Set protects the floor and helps absorb shock from the concrete underneath. It makes working in the garage much more comfortable and is really easy to clean.
Organising your garage
Now it's time to create places for everything. You're going to have everything to store from large to small so some garage shelving can be really helpful to get most things up off the ground. We'd suggest something like Hilka 5 Tier Boltless Shelving which is really easy to assemble and can take up to 175kg in weight.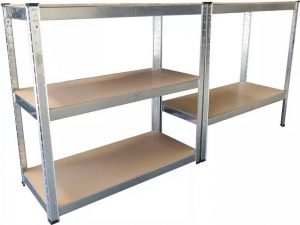 If you love a streamlined look with everything behind closed doors then our metal storage range is ideal as you can build up your collection so that there is a place for everything, and everything is in its place! Indulge your love of being organised by choosing your perfect combination of base cabinets, middle chests, top chests and side drawers or cupboards. So satisfying!
Store your tools safely
The next step is to get your tools organised. There's nothing more annoying than wasting time trying to find the one tool that you need when you need to get on with a job. Those days are now over! Get your tools well organised and stored safely with something like the Halfords 6 Drawer Tool Centre. There's plenty of drawers for you to store smaller tools, bits and pieces, and the cupboard at the bottom allows you to store larger items like power tools and larger hand tools.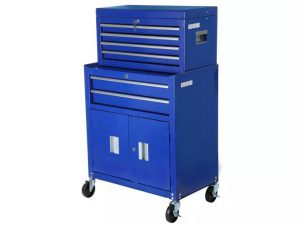 You can complement this with a smaller portable version like the Halfords 3 Drawer Metal Portable Tool Chest. Rather than have to keep popping out to the garage to grab a tool, you can easily grab everything you need when you're doing jobs around the house.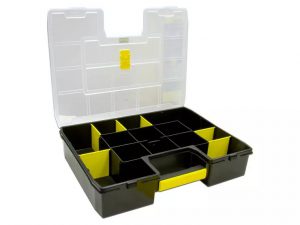 And, not forgetting the really small items like nails, screws, washers etc that you don't know what to do with and don't want to lose! They will be well organised in the Stanley SortMaster Organiser which has removable dividers so you can configure it to exactly what you need.
Get everything back in!
Time for the fun part when you get to put everything back in and find a new home for all your useful possessions. Start with your larger items making sure to store them at the bottom if you're using the shelving so that the weight is distributed well. Then add in your medium to small objects, placing the items that you need access to more regularly, in easier reach.
Introducing the Halfords Motoring Club
Don't miss out! Join the Halfords Motoring Club today to access a range of amazing benefits and discounts that are designed to keep you moving, keep you safe and keep you saving.
It's free to join and you'll receive money off your MOT, a free car health check and a welcome voucher that can be spent on any Halfords product or service.
Or choose our Premium membership for a small monthly fee (or a one-off payment) to unlock exclusive member pricing on all motoring products and services online and across our stores, garages and Halfords Mobile Experts, as well as a variety of other benefits that will help you to keep moving for less.
With so much to enjoy, this is too good an opportunity to miss!
Join the Halfords Motoring Club today at www.halfords.com/motoring-club.
---
Now stand back and enjoy the vista! An organised garage with everything where it should be. You've achieved a lot and made good use of your time. What's next we wonder?