Are you one of the many drivers who don't use their car as often anymore? Or perhaps you find yourself doing shorter journeys, leaving your vehicle sat outside in the damp for longer periods of time. While this has become a common scenario for many drivers, leaving your vehicle for extended periods in damp conditions can lead to a build-up of car mould.
While removing car mould may not be a particularly pleasant task, in just a couple of simple steps and a few quality products, you can effortlessly tackle the problem. Take a look as we break down the best way to get rid of car mould.
Step 1: removing mould from the car interior
First of all, you'll want to find the best products to clean your car interior that will directly tackle the mould. We stock a fantastic selection of products that will help you do just that.
We recommend starting the mould cleaning process with the Meguiars Heavy Duty Multi-Purpose Cleaner. The heavy-duty formula is tough enough to combat stubborn dirt and grime across a variety of surfaces, including carpet and upholstery – ideal for removing mould from car seats.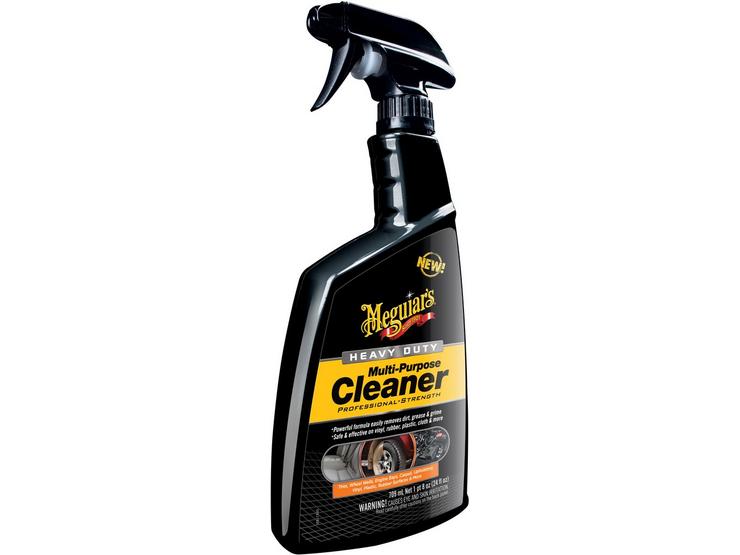 If you find that your car mould has resulted in staining to your carpet and upholstery, it's time to use Meguiar's Carpet & Interior Cleaner. This product is perfect for combating a variety of stains including coffee and lipstick, so is more than capable of conquering mould.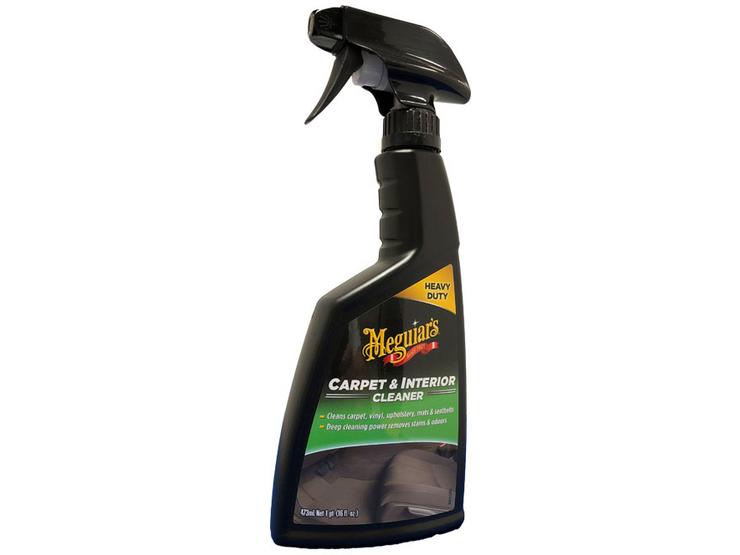 Once you've battled the bulk of the mould, it's best to then use a product that will restore your car interior's freshness and shine. The Meguiar's Ultimate Interior Detailer will revitalise your car interior, restoring its original appearance – it really is that simple!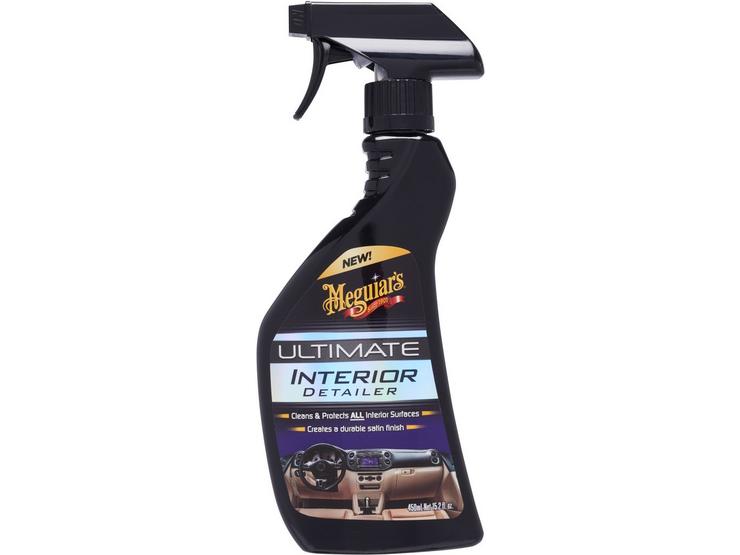 Cleaning accessories to help remove car mould
Having the right products to remove car mould is one thing, but it's also important to have the right tools with you. The Halfords Supersoft Microfibre Towel is perfect for removing product residue and is super absorbent.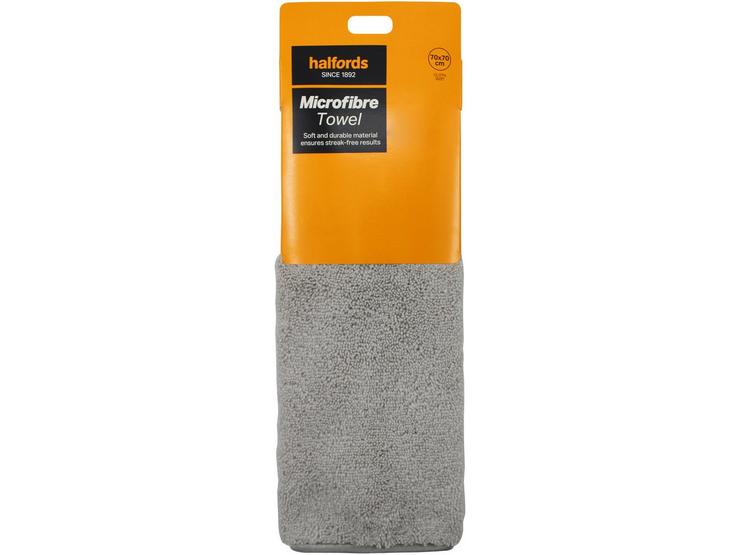 The Halfords Interior Detail Brush is ideal for cleaning crevices and hard-to-reach areas. The non-scratch bristles are perfect for fine car detailing without causing damage.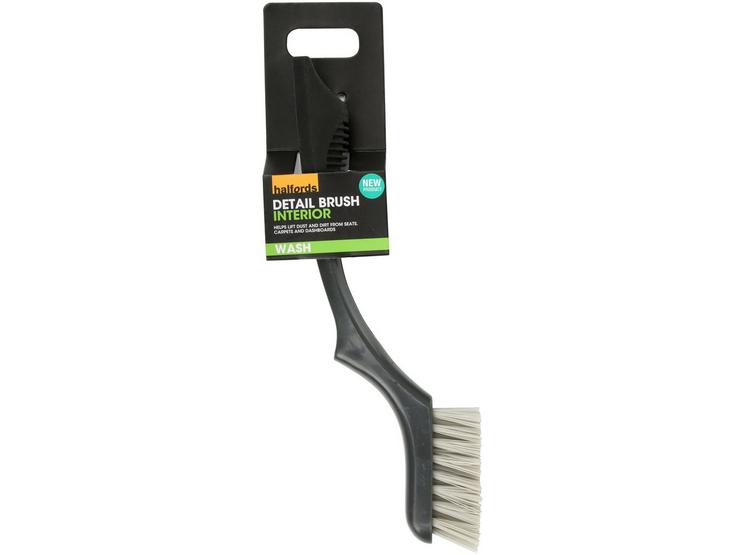 When it comes to ultra-fine polishing, the Meguiars Even Coat 5″ Microfibre Applicator Pads are the perfect product. The microfibre material creates amazing results when applying polishes for that ultimate showroom shine. You'll soon forget that there was ever mould inside the vehicle!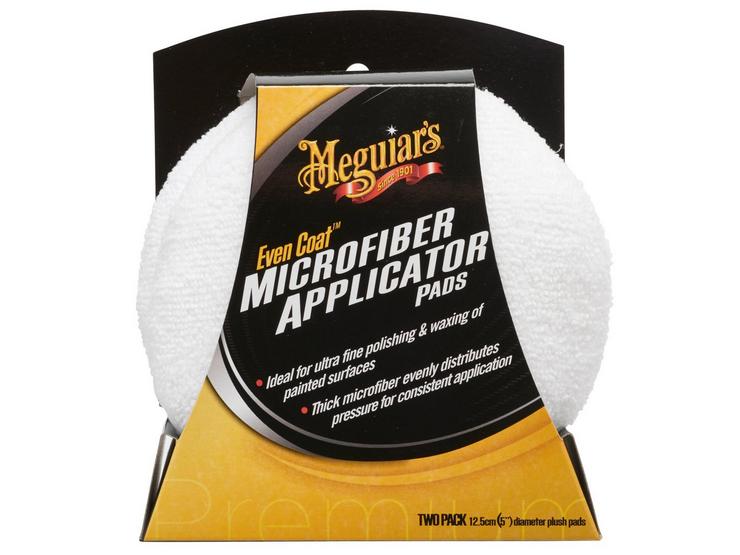 Step 2: preventing the re-emergence of car mould
Once you've fully removed the mould from the car, you'll want to ensure it doesn't return. We recommend using the Turtle Wax Power Out Carpet & Mats Heavy Duty Cleaner to help maintain your vehicle's freshness. The chemical ingredient within the spray that is used to eliminate the bad odours will also help prevent the re-emergence of mould but will not necessarily stop it completely. Regularly using the Power Out Carpet & Mats Heavy Duty Cleaner will help your car interior stay fresh, preventing any further mould build-up.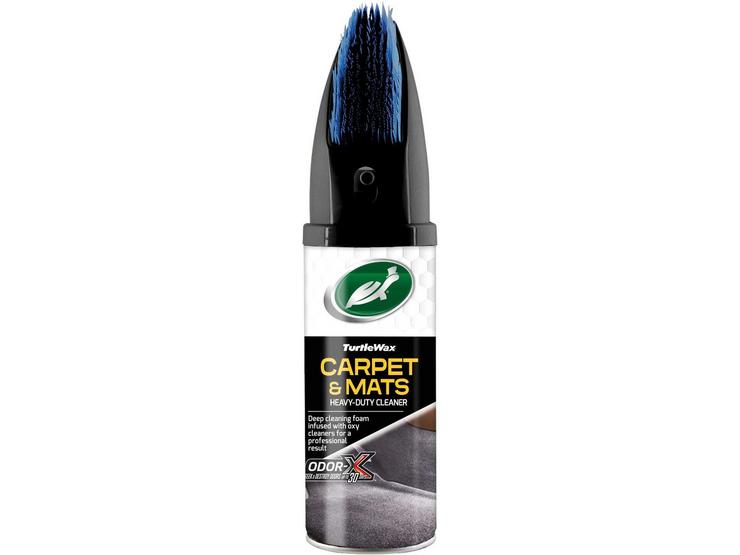 ---
And there you have it – the process for removing car mould and preventing its re-emergence. Regular maintenance of your vehicle regardless of how often you drive will help keep car mould at bay and leave your car feeling fresh.
Remember, if you want the best car cleaning solutions, you want Halfords!